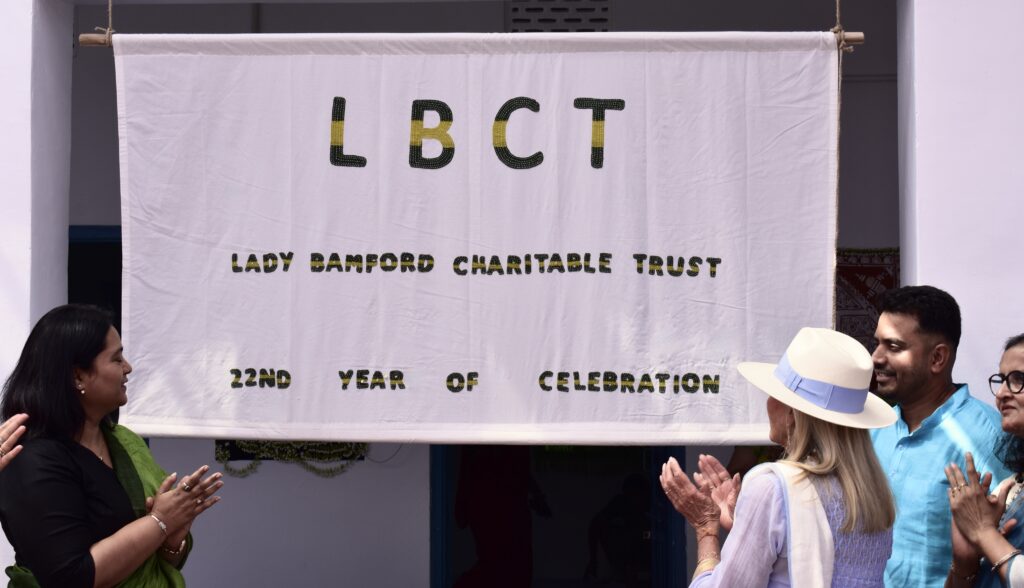 Agricology
Agricology is an independent knowledge platform supporting farmers and growers to transition to more sustainable and resilient farming systems and inspiring them to adopt regenerative agriculture practices.

Its vision is that all farmers will be using agroecological and regenerative practices by 2030 to deliver productive, profitable, and resilient farming systems that enhance the environment and ensure a vibrant sustainable future of farming in the UK.
Daylesford Foundation
The Daylesford Foundation supports projects in the UK that educate children and young people in the core areas of organic food, growing and the countryside.

Founded in 2007, the foundation enables children and young people to learn, enjoy, connect and engage with the principles and practices of feeding ourselves organically and sustainably.
Lady Bamford Charitable Trust
The Lady Bamford Charitable Trust (LBCT) was founded in 2000 with the simple objective of helping people from the most disadvantaged quarters in India access a better quality of life. Over the course of its 20 years the scope of LBCT's focus has grown from providing support to children in a single school, to initiatives that touch lives in over 70 communities. 

The trust's work includes supporting the quality of education within schools, providing skills and training to help prepare pupils for life after school, and helping women and young men from developing communities learn traditional crafts, and then use these skills to provide valuable employment.
Nila
Nila is a non-profit initiative dedicated to celebrating and preserving India's rich heritage of traditional crafts, particularly the natural dye and handloom traditions. Its aim is to support artisan communities across India, provide livelihood opportunities for women through craft, revive, preserve and strengthen ecologically-sensitive endangered crafts and promote their use through sustainable design.

Nila House, a centre of cultural exchange in Jaipur, aims to provide a dynamic platform for innovation and education. It encompasses a series of open studios, retail showrooms, an archive and research library, exhibition gallery and textiles vault.
The Lady Bamford Center, Georgia
Opened in 2007, The Lady Bamford Center in Savannah offers support and care to children from six weeks to four years old. Its aim is to encourage learning and personal development in children from disadvantaged backgrounds.

Priority is given to children from homeless or low-income families, as well as children with physical, mental or emotional challenges. Its interactive curriculum prepares young children for kindergarten and elementary school.
The Lady Bamford Foundation, Brazil
The Lady Bamford Foundation in Sorocaba supports projects combining sustainable principles, environmental leadership and social responsibility. In 2007 the Foundation opened a soap factory. Grease and oils are collected from local businesses, restaurants and private homes, then recycled and turned into soap, its profits are used to provide free medical and dental care to a day nursery.

In 2021, the Foundation launched an initiative in association with the 'Projecto Pescar Foundation' a partner learning project for young people aged 16–19 from socially challenging backgrounds. A class of students is selected to join the Lady Bamford School for a year, during which time they attend classes inside the JCB factory in Sorocaba to learn about the manufacturing and assembly of machines, as well as sales, human resources and logistics. The children develop a range of professional and personal skills that will prepare and equip them for life and future employment.




NSPCC Staffordshire
Carole Bamford's support of the UK's leading children's charity's Staffordshire outposts began in the 1980s. Carole led the first phase of the 'Full Stop' campaign in 1999 which went on to become the biggest fundraising initiative in the NSPCC's history.. Carole Bamford led the first phase of the campaign as a member of the National Appeal Board and Vice Chairman of the appeal.

A later appeal raised funds for NSPCC Staffordshire to purchase and develop the NSPCC's first service centre for children in Stoke. Named 'Carole House', the centre provides a safe space for children who have suffered from domestic or sexual abuse, and their families, to access therapeutic services and rebuild their lives.