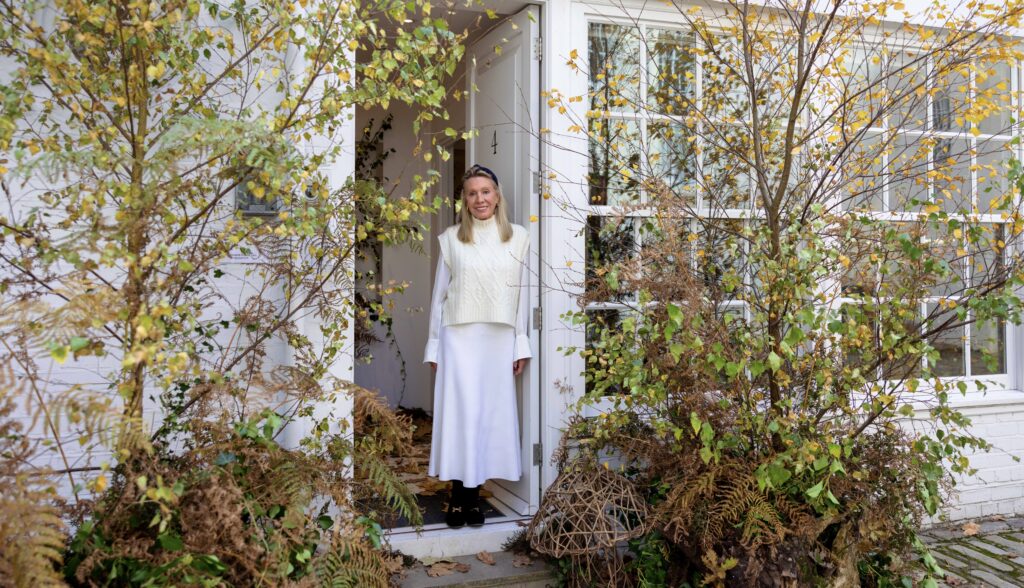 CAROLE BAMFORD
Carole Bamford has been a champion of sustainable, conscious living for over 40 years, driven by her belief that we need to live and work in harmony with nature.
As the founder of Daylesford Organic, she is recognised as a visionary in organic farming and food retail. Dedicated to growing, producing and cooking seasonal organic food, Daylesford is renowned for its pioneering work in sustainable farming, setting itself ambitious annual targets with regard to its environmental footprint, carbon emissions and waste reduction across its business. Among numerous awards for its products and sustainable initiatives, in 2021 Daylesford's Cotswold restaurant was awarded one of the inaugural Green Michelin Stars, recognising its environmental practices, and singling it out as a role model for others to follow.
Bamford was born out of Carole's belief that what we put on our body is as important as what we put into it through our food. Through the clothing, bath, body and homeware collections she has been an energetic promoter of natural, organic beauty products and sustainably-produced garments made from natural fibres. Bamford's wellness spas are industry-leading wellbeing destinations offering carefully curated facial and body treatments, mind and movement classes, and holistic therapies.
In Brazil, the Lady Bamford Foundation, which supports projects combining sustainable principles, environmental leadership and social responsibility, opened in 2009, and The Lady Bamford Center for Early Childhood Development in Savannah, Georgia was opened in 2007. The same year Carole launched The Daylesford Foundation, which supports projects in the UK that educate children and young people in the core areas of organic food, growing and the countryside.
Nila, a non-profit initiative dedicated to honouring and preserving natural dye and handloom traditions in India, was the culmination of a long-standing love of traditional Indian crafts. Nila House, a centre of cultural exchange in Jaipur, opened to the public in 2019. Its aim is to help support and promote these crafts and provide a dynamic platform for innovation and education.
In 2019 Carole launched Seed, a biannual magazine dedicated to sustainable living. She has also authored two books: Nurture which tells the story of her working life, and A Love For Food, a seasonal cookbook with recipes from the Daylesford kitchens and family recipes.
Through her work, Carole has sought to create a platform for change. You can learn more about her working life and charitable initiatives here.

All focus on healing and blend a fusion of ancient techniques with the latest developments in wellness. In 2022, Bamford's homegrown merino wool collection was awarded a Positive Luxury award for Product Innovation of the Year recognising its achievement as the first brand to craft knitted merino pieces that haven't left UK soil.
Carole's philanthropic work encompasses endeavours around the world, all with a strong focus on women and children. Her support of the NSPCC's Staffordshire outposts began in the 1980s. Carole led the first phase of the 'Full Stop' campaign in 1999 which went on to become the biggest fundraising initiative in the NSPCC's history.
Her longstanding love of and relationship with India led to the foundation of The Lady Bamford Charitable Trust, which was formed in 2001 with the objective of helping people from the most disadvantaged quarters in India access a better quality of life. The trust's scope of work includes supporting the quality of education within schools, providing skills and training to help prepare pupils for life after school, and helping women and young men learn traditional crafts and then use these skills to provide valuable employment.