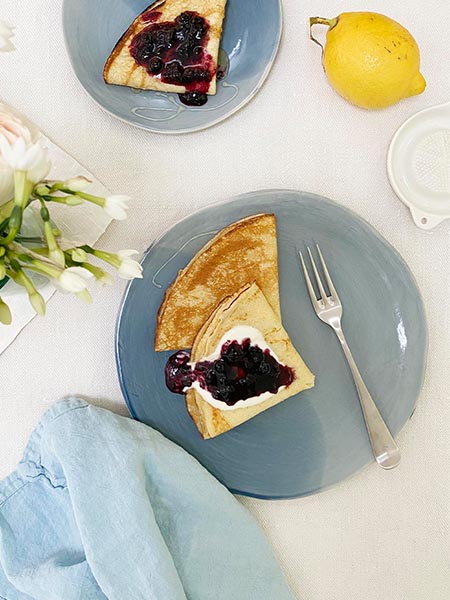 this tuesday is also an opportunity to reflect on the origins and meaning behind the celebration
STORIES ·
12.02.21
Food | Recipes
Shrove Tuesday – or Pancake Day, as many of us know it – is something we celebrate with great enthusiasm on the farm. But for me, this Tuesday is also an opportunity to reflect on the origins and meaning behind the celebration.
The annual feast day was traditionally the opportunity for households to use up the last of their eggs and fats before undertaking the 40-day Lenten fast leading up to Easter. On Shrove Tuesday Christians would also go to confession and be 'shriven' (absolved) of their sins and today many Christians still think of the day not just for indulging in pancakes but also for self-reflection – a time when we can consider how to better our lives and our faith.
I have such fond memories of making pancakes with my children and grandchildren over the years. Even if you can't be with your family today, you can still send photographs of your pancakes to each other. It's a nice way to share the day together. Our chefs at Daylesford will be whisking our organic eggs and milk with flour to make traditional pancakes, using this simple classic recipe:
Classic pancakes

100g plain flour (spelt and rye flour are also good options for a nuttier flavour)
a pinch of salt
2 eggs
200ml whole milk
a knob of butter, for frying

Sift the flour and salt into a bowl. In a separate bowl or jug whisk together the eggs and milk.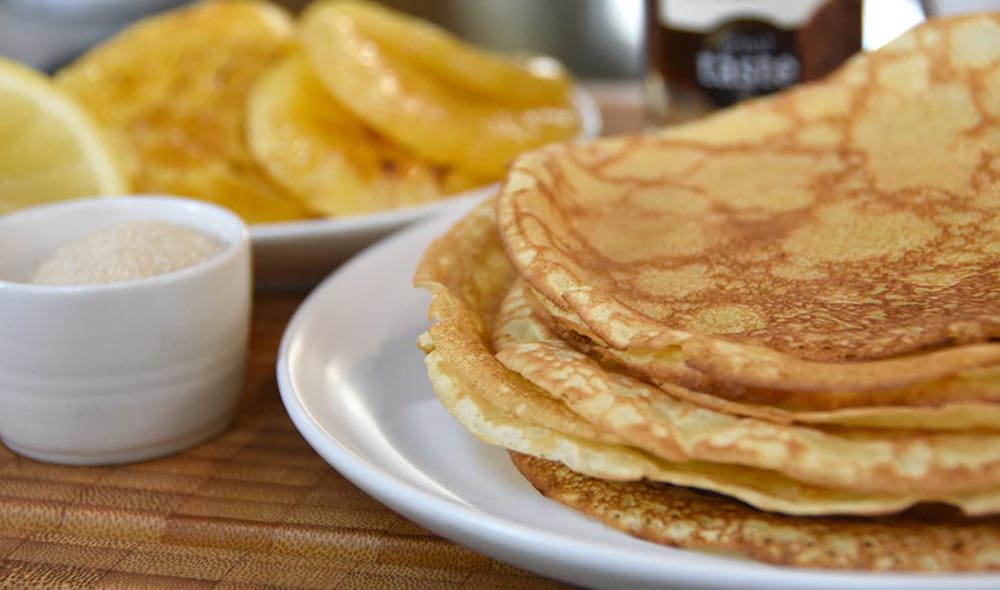 i have such fond memories of making pancakes with my children and grandchildren over the years
Make a well in the centre of the flour and pour in the egg mixture. Starting whisking from the centre, gradually draw in the flour until you have a lovely creamy batter without any lumps. Leave to rest for 5–10 minutes.
Meanwhile, grease a non-stick frying pan with a little butter and place it over a medium heat. Once hot, ladle some of the mixture into the pan before tilting it in each direction to spread it evenly.
Cook for around 30 seconds, or until the underside is a lovely golden brown. Flip the pancake using a fish slice (or toss it if you're feeling confident), then cook the other side for another 30 seconds or so. Repeat with the remaining batter – re-greasing the pan as you go.