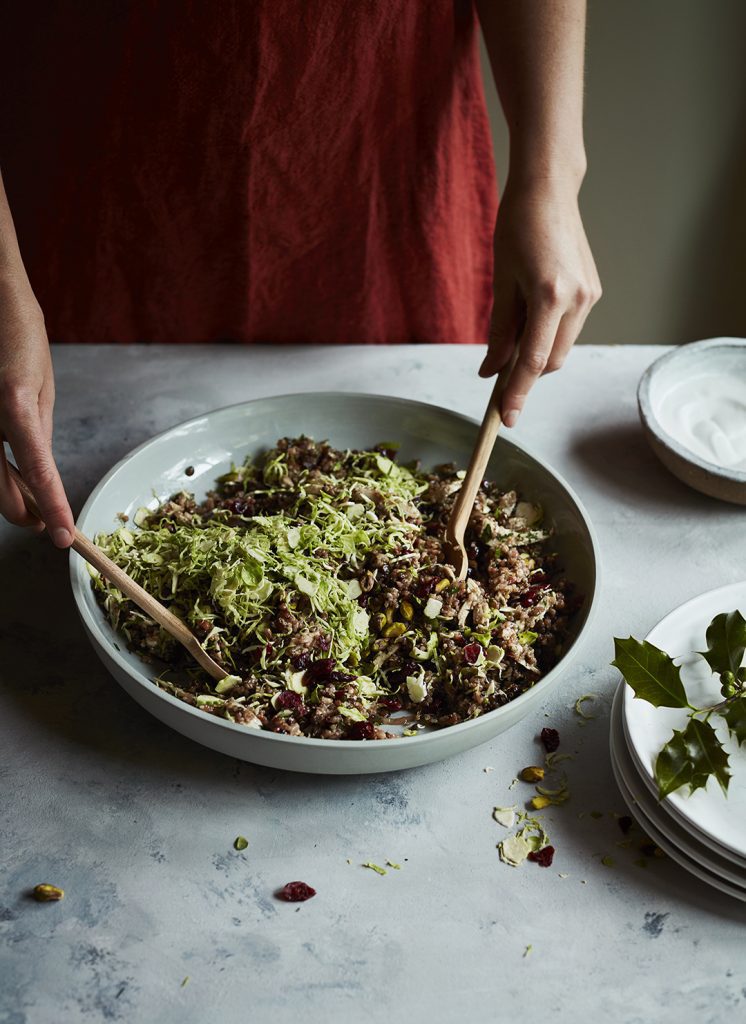 during the festive season, I always look forward to the creative dishes made from leftovers
STORIES ·
22.11.20
Food | Recipes
During the festive season, I always look forward to the creative dishes made from leftovers – but using up all the ingredients from the night before is a good habit to keep all year round. This recipe features shredded turkey, but you could also try it with chicken or go without the meat for a vegetarian-friendly version. It has the freshness we all start to crave after a rich meal. I like it best topped with Daylesford's organic yoghurt and a handful of pistachios.
Serves 8

Ingredients

For the salad:
100g wild rice
2 tbsp olive oil
2 tsp nigella seeds
1 tsp yellow mustard seeds
1 tsp cumin seeds
400ml water
100g quinoa
80g green lentils (or Puy)
300g Brussels sprouts, finely shredded
350g cooked turkey, shredded
30g parsley, finely chopped
100g pistachios, toasted
natural or coconut yoghurt, to serve
For the dressing:
3 tbsp olive oil
1 onion, finely sliced
120g cranberries
4 tbsp pomegranate molasses
8 tbsp white wine vinegar
75 ml water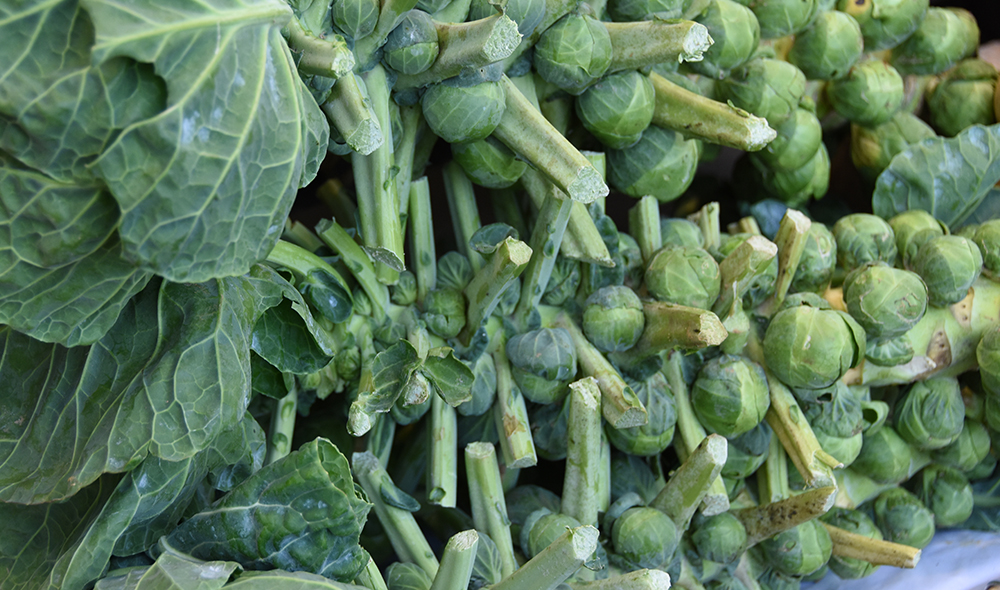 Bring a pan of salted water to the boil and add the wild rice. Simmer gently for 25-30 minutes until tender. Drain and allow to cool.
Heat the olive oil in a saucepan and add the spices. Fry for 2 minutes until the spices begin to pop and then stir in the quinoa and lentils. Continue to fry for 3-5 minutes, stirring continuously until the spices and grains are aromatic and toasted.
Pour in the water, stir well and bring to the boil. Cover with a lid and simmer gently for 18-20 minutes until the water has been absorbed and the grains are tender.
To make the dressing, heat the olive oil in a shallow pan and add the onion. Cook gently for 8-10 minutes until the onion is soft and slightly golden. Add the cranberries, followed by the pomegranate molasses, vinegar and water. Simmer gently for 10 minutes until syrupy.
Combine the grains, sprouts, turkey, parsley, pistachios and dressing, and plenty of salt and pepper, in a large bowl and stir well. Add a little more olive oil if needed and a generous squeeze of lemon juice. Finally, serve with a drizzle of organic yoghurt.