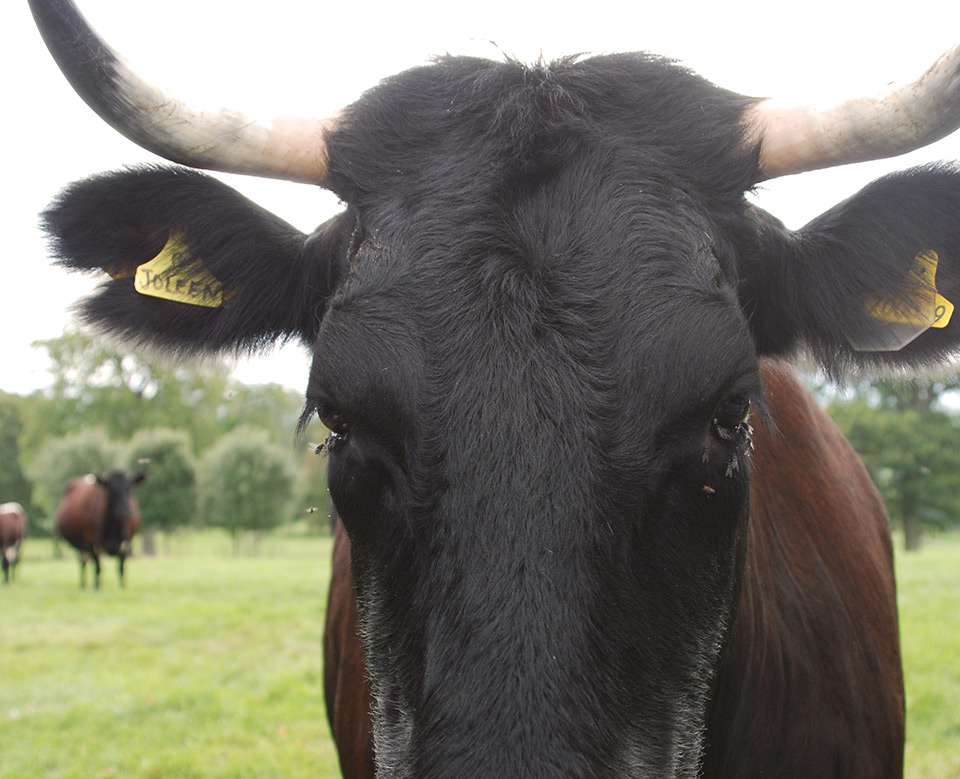 STORIES ·
18.11.14
Farming
At Daylesford, we have a passion for preserving heritage breeds and our rescued herd of Gloucester cattle is something that I am particularly proud of.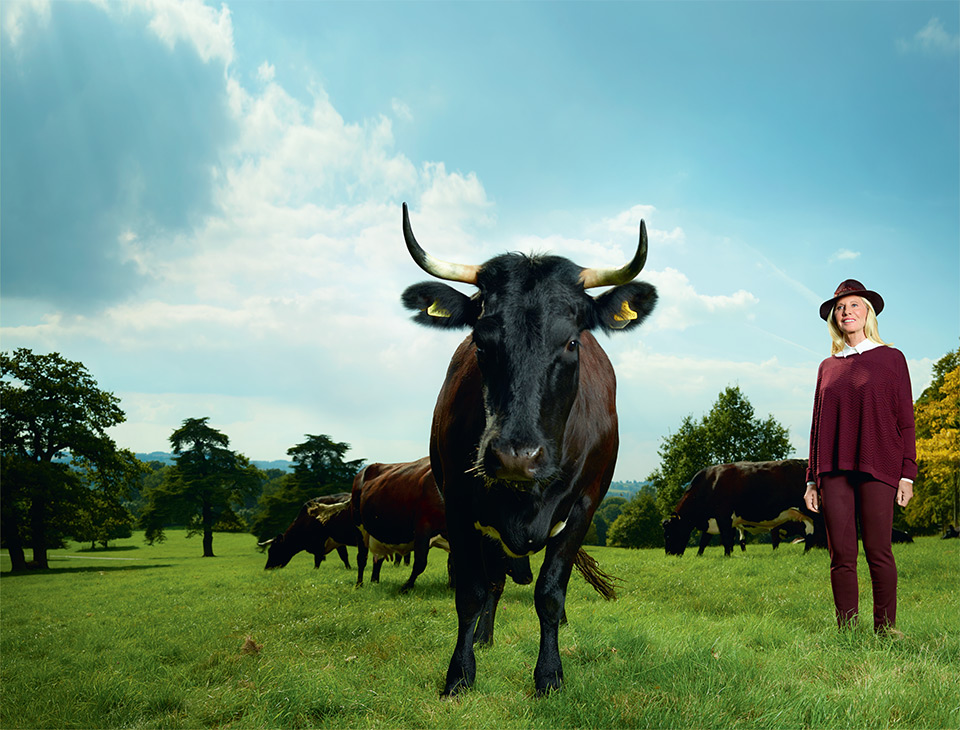 An ancient breed, Gloucester's have been in the Cotswolds since the 13th century, when they were popular for their milk – used for Gloucester cheese – as well as for ploughing and beef. Sadly, the breed started to decline in the 17th century and by 1972 there was only one significant herd remaining in the UK. The breed was in danger of becoming extinct.
Cattle have always been at the heart of Daylesford and so when, in 2006, a breed of 52 Gloucesters were left homeless following the death of their breeder, we had to step in to help. The cattle were brought down to our farm in Gloucestershire where they have since thrived and we now have one of the biggest herds in the country. Not only are they beautiful animals, they are also invaluable for their milk, which makes our award winning Double and Single Gloucester cheese, and have an outstanding quality beef.
The herd was recently photographed for Tatler as part of a feature on English owners of prize wining cattle, which I wanted to share with you here.