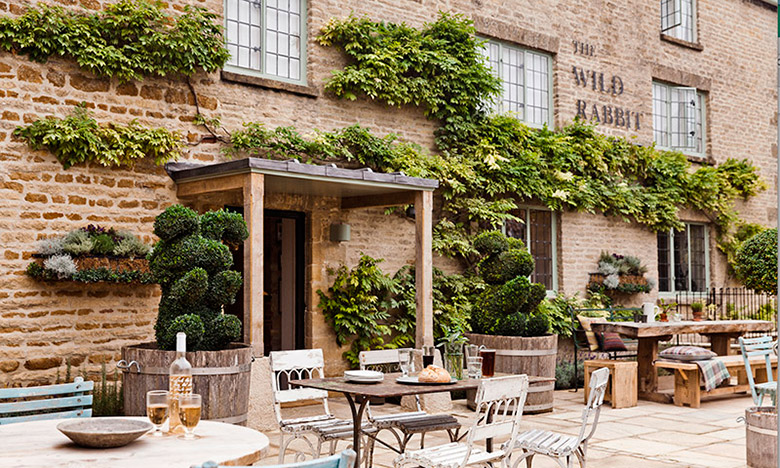 STORIES ·
10.04.19
Food
Since we took over the pub in our local village of Kingham and opened The Wild Rabbit, one of our biggest priorities has been that it had a warm, relaxed and welcoming atmosphere. We've tried to reflect that throughout – in the choice of furnishings, the open fireplaces and the feel of the eighteenth-century building itself. I wanted it to be a place where you can come and have a quiet drink by the fire, but also where you could celebrate a special event with family and friends in the dining room.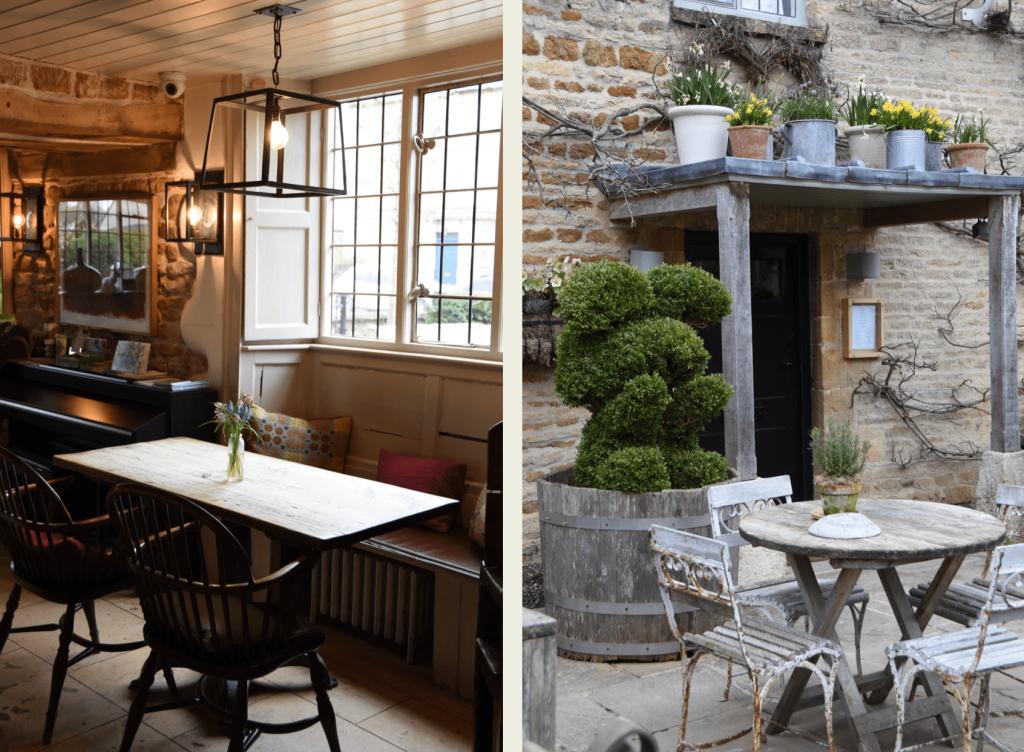 The menu in the restaurant and the food we serve in the bar have been an integral part of creating that ambience and so as we go into spring and the menu changes with the new season, I asked Nathan Eades, our head chef, to talk to me about his influences in creating his dishes and to reflect on his time with us.
Nathan joined us as Head Chef in December 2017 having been Head Chef at the Michelin-starred Simpsons Restaurant in Birmingham. He shares my passion for cooking with local seasonal ingredients and his menus are a constant reflection of the produce we grow at Daylesford.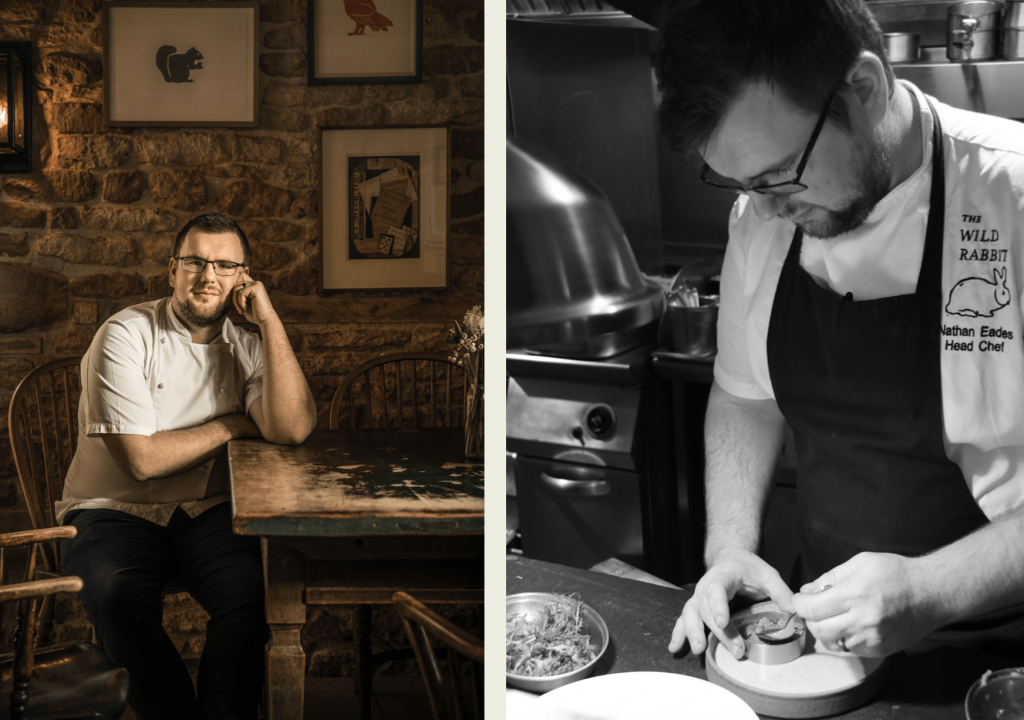 What is your earliest childhood memory of food?
Coming from a working-class background in Birmingham, food wasn't really a focus for my family. Meals mainly just got fitted in around football. Sunday was a big day – the family would get together for a meal, usually a roast; but food was simple. My nan's cooking was a highlight – to this day nobody in our family can make the Christmas sprouts like she does – but I had little experience of cooking beyond making mince pies and baking the odd cake. Food and my interest in cooking began to develop when I started to work in a pub.
So how did cooking and being a chef become a passion?
I starting out working part-time in the local pub, waiting on tables. It was initially just a means to make pocket money to fund the weekend's football excursions. Then one Saturday night the kitchen was short staffed and I was asked to chip in and help deep-fry the breaded mushrooms. That was it: I caught the bug and I've never looked back. It wasn't the cooking or the food that drew me to the kitchen initially; it was the camaraderie, the feeling of being in a team, being part of something that made other people so happy and of course doing something that I enjoyed. And then as I worked in different places with different chefs, the love of cooking and the produce grew and it's stayed with me. Being a chef offers instant gratification – the smile on somebody's face when they've enjoyed your food – as much as it attracts criticism and I enjoy both aspects.
Where do you find your inspiration – how do you go about creating your menus and dishes?
The first thing I'll do is talk to our producers and farmers – they're the experts and they know how to ensure we're using produce at its best, at its peak. And of course, everything we do is seasonal so that drives the way we create the menu. Eating anything out of season just doesn't taste right.
I'm trained in French cooking so we look to France and to a classic French repertoire of dishes when we write the menu – we'll look to borrow the flavours but then are constantly thinking about how we can put our twist or spin on a dish. Sometimes this is simply adding wonderful local British ingredients such as gooseberries, cobnuts or quince, or else it's taking the essence of a dish to create something new. We'll test something four or five times, tasting it and refining it each time, before we put it on the menu.
What produce are you excited about as we go into spring and summer?
I love this time of year, the season's produce arrives in quick succession, so each week can bring something new. The asparagus and Jersey royals are quickly followed by elderflower and that means that strawberries are just around the corner and raspberries aren't far behind. I love using all those ingredients, and being able to have them straight out the Market Garden at Daylesford means they're as ripe and fresh as they can be.
And what's in your store cupboard – the three or four ingredients you could not live without?
Here at The Wild Rabbit, we always have Roscoff onions – I love the sweetness they impart when you cook them down and caramelise them; Daylesford's butter is beautiful; some really good Daylesford milk; and then a really flavoursome stock that we make ourselves – a chicken stock. You can't do a sauce without butter and stock so these really are the base of our cooking here.
At home I'll always have a bottle of Sriracha sauce for instant flavour; basmati rice; eggs; and my own guilty pleasure – corned beef.