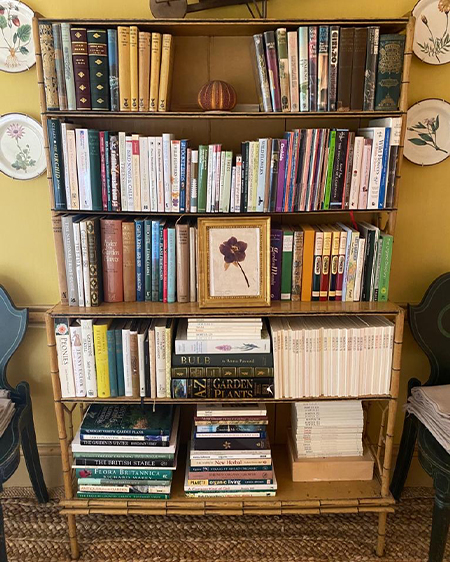 many of my favourite books are ones that opened my eyes to a fresh perspective or have helped me move through times of difficulty
STORIES ·
09.07.20
Mindful Living | Well-Being
I have a huge pile of books by my bed. Generally, I have a few on the go at once and will choose what draws me that day. Most mornings, I will read something after my meditation. Often it's just a few quotes that are inspiring or calming but even if I only manage five minutes that quiet time of focus helps set me on the right path for the day. One of the books I'm currently reading is The Book of Secrets by Osho. During this isolation period, it's been particularly comforting to read something uplifting. The Book Secrets is just that – it includes over 100 meditations to help you demystify negative thinking. Many of my favourite books are ones that opened my eyes to a fresh perspective or have helped me move through times of difficulty.
When Things Fall Apart by Pema Chödrön was one of the first books I read when I first started to meditate. Pema translates traditional Buddhist wisdom into tools that we can use to transform our mindset. She says that by retraining our thoughts, it's possible to stop running our anxieties. Instead we can step into those feelings and disarm them. It's by doing this inner work that we can live more freely and become at ease with ourselves.
Julia Samuel's This Too Shall Pass was another read that helped me establish more resilience. Julia is a psychotherapist who has spent much of her career with patients in times of turmoil. Her book chronicles the struggles of motherhood, the pain of divorce and the dark grief of losing a parent. This Too Shall Pass is surprisingly uplifting because it shows how these are actually the moments that make us. Each of these stories are lessons on how we can adapt during our most difficult experiences and ultimately find a way to grow.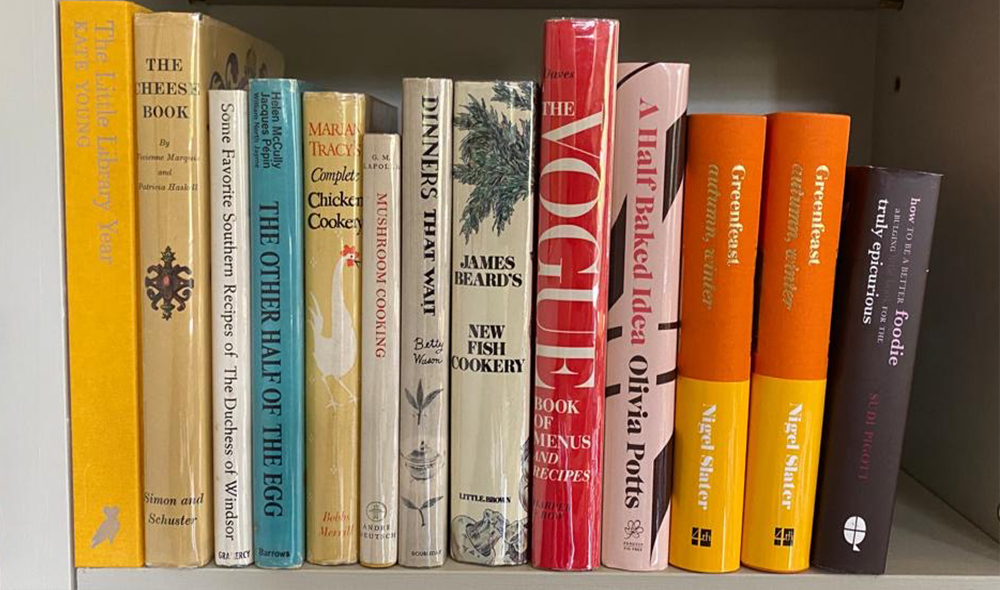 like their menu, the river cafe cookbook focuses on good ingredients that are simply prepared. it's an ethos i share. ruth and i both believe that eating seasonally is not only better for the planet and our health, but also tastes far better.

When I first became interested in organic farming at Daylesford, I turned to authors that were championing a sustainable way of living. Rachel Carson's Silent Spring was ground-breaking when it was published in 1962. Rachel was one of the first writers to document the devastating impact pesticides have on the environment and our health. I love her poetry; it's moving but rooted in science.
The climate crisis is overwhelming at times. What can we actually do to stop it? How can we build a better future for our grandchildren? Paul Hawken's Drawdown was a book that gave me hope. He made the prospect of a greener future feel within our grasp; explaining the urgency of the situation alongside the solutions to help us turn the tide. It's certainly inspired me and bolstered my own belief that with small steps, big change is possible.
I love reading cookbooks, particularly those that champion seasonal eating. Ruth Rogers and the late Rose Gray were pioneers in London's restaurant scene back in the 1980s. Like their menu, The River Cafe Cookbook focuses on good ingredients that are simply prepared. It's an ethos I share. Ruth and I passionately believe that eating seasonally is not only better for the planet and our health, it tastes better too.

'Raspberries that have been flown into the UK from New Zealand are as jetlagged as we would be, so they won't be tasting fresh,' said Ruth when I interviewed her at the start of this year. We talked about why she thinks it's so important to consider how each ingredient landed on our plates and where her love for food began. You can read our conversation here.

Arabella Boxer's First Slice Your Cookbook takes me back to when I was newly married and hosting our first dinner parties. I love the way you can flip through and piece together different meals. Arabella includes lots of comfort food dishes and recipes that please a crowd so I still find myself reaching for her book whenever I host.

Another one of my favourite cookbooks is Tom Kitchin's Fish and Shellfish. Tom used to work with me, so I have been very proud to watch his career develop and his continued, much-deserved success. Tom's recipes celebrate the local Scottish ingredients which he grew up eating. He carefully details how to prepare each fish for cooking, which shows a respect for each ingredient that I admire greatly. There are some twists on the traditional in here too including a seaweed hollandaise, but his battered fish and chips take you right back to the seaside.