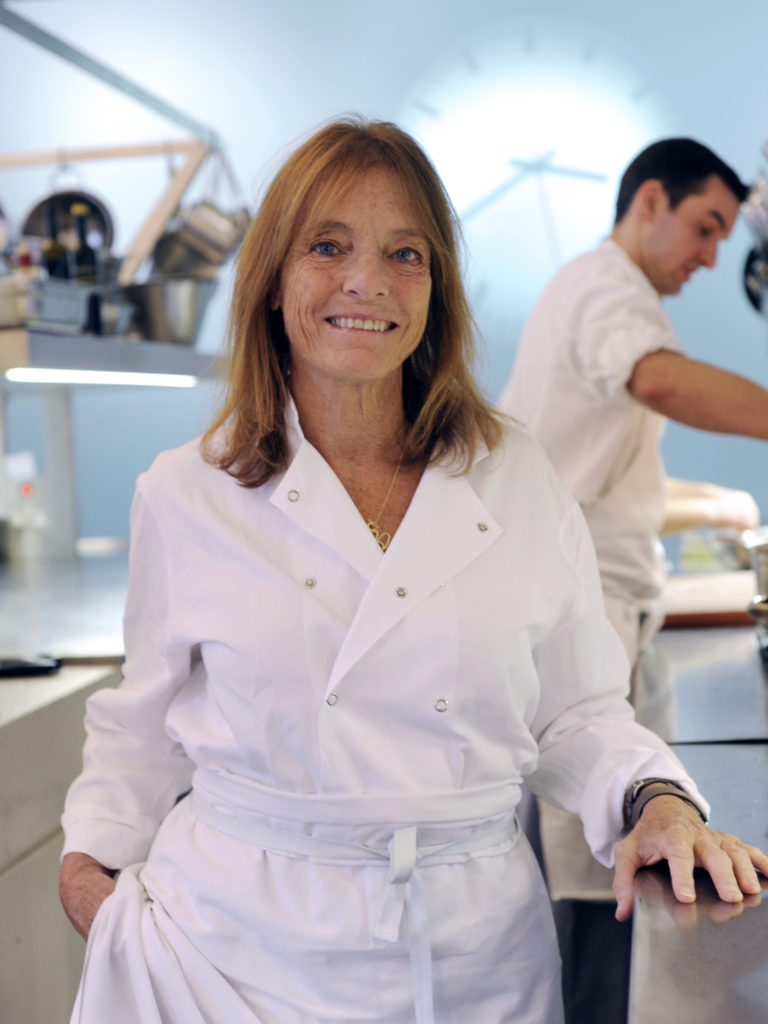 raspberries that have been flown into the UK from New Zealand are as jetlagged as we would be so they won't be tasting fresh
STORIES ·
08.01.20
Food | Mindful Living
For over three decades, Ruth Rogers' restaurant The River Cafe has been producing the most beautiful, flavoursome, seasonal Italian food. Ruth, and her late business partner Rose Gray, were pioneers in the restaurant scene in the UK and I have always been, and remain, a huge admirer not solely of their cooking but of their ethos and the way they treat ingredients. They grow much of their produce in the garden behind the restaurant and they have a profound respect for the simple flavours that come from ingredients that are ripe, in season and at their best. It was a great pleasure to speak to her about her influences and her love of Italian food.
Where does your passion for food and cooking stem from?
I grew up in a house in upstate New York, and while food wasn't fancy, it was always good quality and full of flavour. We ate seasonally and my parents bought vegetables that had been grown locally. My grandmother is Hungarian and so I learned a lot about cooking from her, but it was when I met my husband Richard, whose family is Italian, that my passion for food and cooking really began to grow and develop.
You've been a champion of eating seasonally and sourcing as locally as possible since you and Rose opened The River Cafe – why is it so important to you to cook and eat this way?
Firstly, it's simply that it tastes better. Anything that's been picked as recently as possible – from your garden or from a local farmer – is of course going to taste better than something that's been stored and flown halfway around the world. Raspberries that have been flown into the UK from New Zealand are as jetlagged as we would be so they won't be tasting fresh. And of course, there is the sustainability element; it's far more ecological to source produce as near to your home or restaurant as you can.
At Daylesford our Market Garden is at the heart of the farm and drives so much of what we do. For me, that proximity to ingredients is vital, both as inspiration for our chefs and so that they can understand the work that goes into producing them. What do you do with your own chefs to teach them about their ingredients?
We also have our own garden, which reflects the seasons and allows the chefs to be in close contact with the ingredients we use and are interested in: we've even managed to grow our own borlotti beans in Hammersmith. They learn to understand the seasons and the excitement of each new ingredient's arrival. But they're also the first to look at the produce that we source at the market in Milan; they decide whether to accept or reject it and then compile that day's menu from it – they have to be resourceful and think about how to combine what they've been given.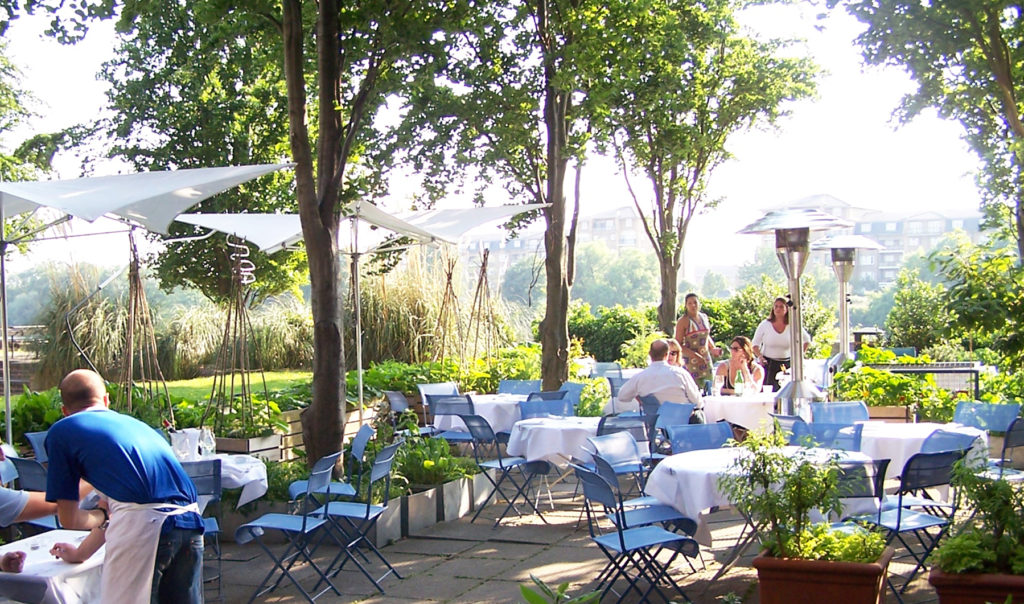 our chefs learn to understand the seasons and the excitement of each new ingredient's arrival
What produce are you excited about working with over the winter?
There's the wonderful cicoria (chicory), which we'll use in a winter salad with other Italian greens like puntarelle. And olive oil is the most exciting ingredient of all; there will be the new season's oil. We have our own branded bottles at the River Café that we source from 3–4 producers in Tuscany, and we'll do tasting trips to try them. 
And which ingredients do you consider staples – the things you always have in your cupboards or fridge?
Tins of salted anchovies, dried chillies, Parmesan cheese, olive oil, garlic, fresh herbs, beans (both fresh and dried), polenta, pasta and risotto rice.
Italy's cuisine varies enormously across its regions – is there a particular region you're drawn towards or a dish you particularly love?
The River Cafe opened in 1987 and at the beginning there was a very Tuscan influence – Richard's family are from Tuscany and I fell in love with its food; Rose had also lived there. So at the start we had a lot of traditional thick soups like ribollita and salads made with tomatoes and stale bread, but that's evolved and now we cover all the Italian regions.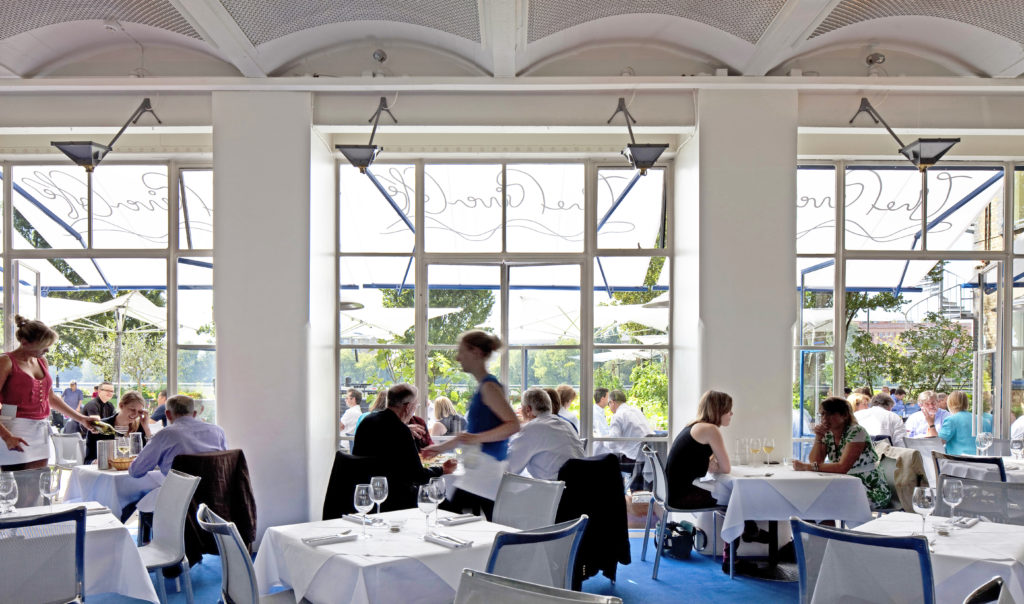 Your passion and commitment to a gruelling schedule and demanding job are qualities I admire enormously – what do you do to maintain balance and switch off from the demands of your work life?
Firstly, I think that everyone works hard – the schedule and demands on a chef are not necessarily any greater than in other professions. We all take time out to sit down to lunch together and as the owner, it's about the atmosphere I create – I want to have an environment that isn't stressful; for people to really love coming to work. But in terms of how I take time out, I have a large family so I love spending time with my children and grandchildren. I'm quite sporty and Richard and I love tennis and skiing; we travel; and I've also just started piano lessons.
The restaurant industry is a notoriously tough one for women, but I know from my own experience that there are additional hurdles that come with running your own business as a female, do you have any advice for women thinking about starting up a business in the food or restaurant industry?
Times definitely are changing in that respect, but it's up to us to continue to insist change happens: to be demanding about being treated with respect and equality. We need to be active and not accept inappropriate behaviour – whether that's a bank manager denying you a loan because you're a woman or customers being rude to you.
And what helped me was starting small and growing the business slowly. When we opened the River Cafe it was tiny – we had six tables, and we've let that grow and evolve very naturally. It's allowed us to keep tight control.