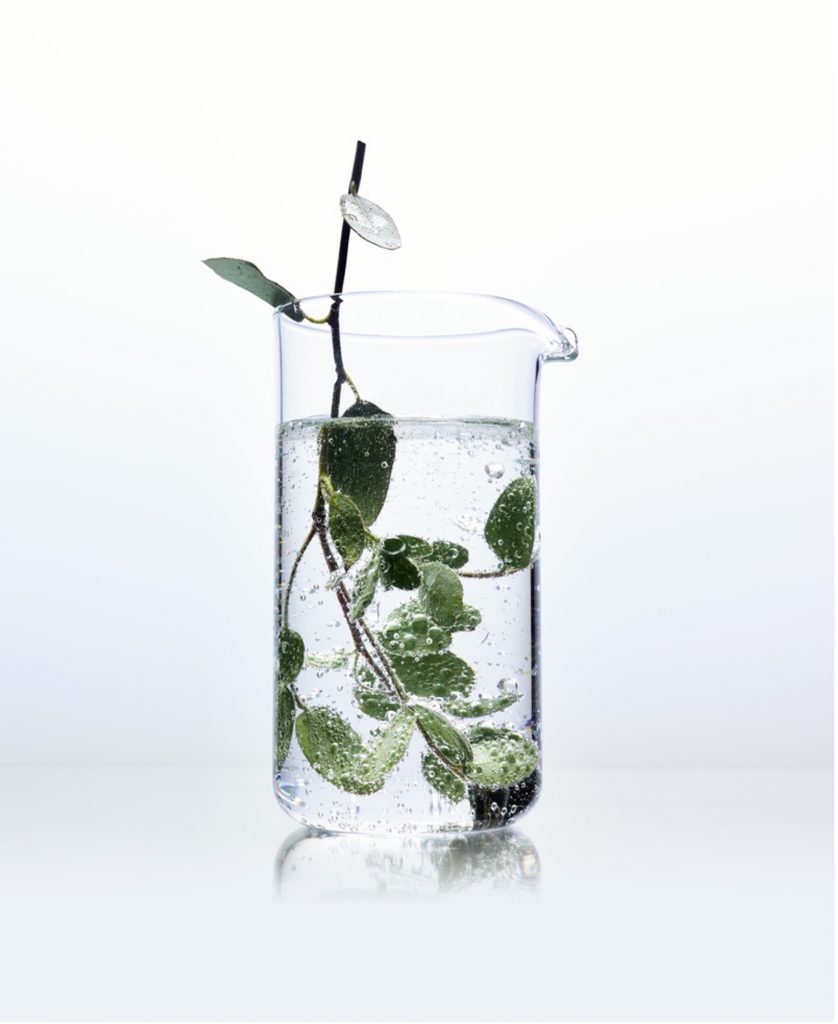 I believe that the skin is likely to have an affinity for ingredients that come from the soil or the sea, just as our bodies value whole, unprocessed foods
STORIES ·
21.10.21
Mindful Living | Sustainability | Well-Being
As the founder of a wellbeing brand, it's been interesting to watch trends in skincare evolve over the past eighteen months. With so many of us confined to our homes, typical morning routines shifted away from a focus on make-up and perfecting our skin superficially towards a desire to change the skin's appearance materially using more holistic and sustainable products. 'Natural skincare' has therefore become a focus of interest for many – a term that can easily be misinterpreted, or cause confusion. With the launch of Bamford's new skincare range, I wanted to address some common misconceptions around natural skincare, and explain why I choose to use natural products on my own skin.
At its essence, a 'natural' product should mean it is made from ingredients found in nature – of plant or marine origin. And yet, in a sector that is largely unregulated, so many of the beauty products claiming to be natural offer little proof as to whether that is really the case. I recommend looking for the Soil Association's COSMOS Natural or COSMOS Organic logo, certifying that the product meets a list of criteria regarding their provenance and production. The distinction is that the COSMOS Natural products do not have to contain any organic ingredients – some things, such as clays, waters, salts etc. cannot be classified organic – although in practice many do.
As somebody whose life is so deeply rooted in the natural world, it feels instinctive to turn to nature to feed my skin. If we consider nature's potency and the ingredients that have nourished and healed our bodies for centuries, it makes sense to me to continue to harness those properties in skincare formulations. Just as our grandmothers used rosehip oil to heal cuts and scrapes, rosehip seed oil is a key ingredient in Bamford's Rejuvenating Drops due to its ability to strengthen our skin's membranes, which deteriorate as we age. Our bodies value whole, unprocessed foods, so in a similar way I also believe that our skin is likely to have an affinity for ingredients that come from the soil or the sea.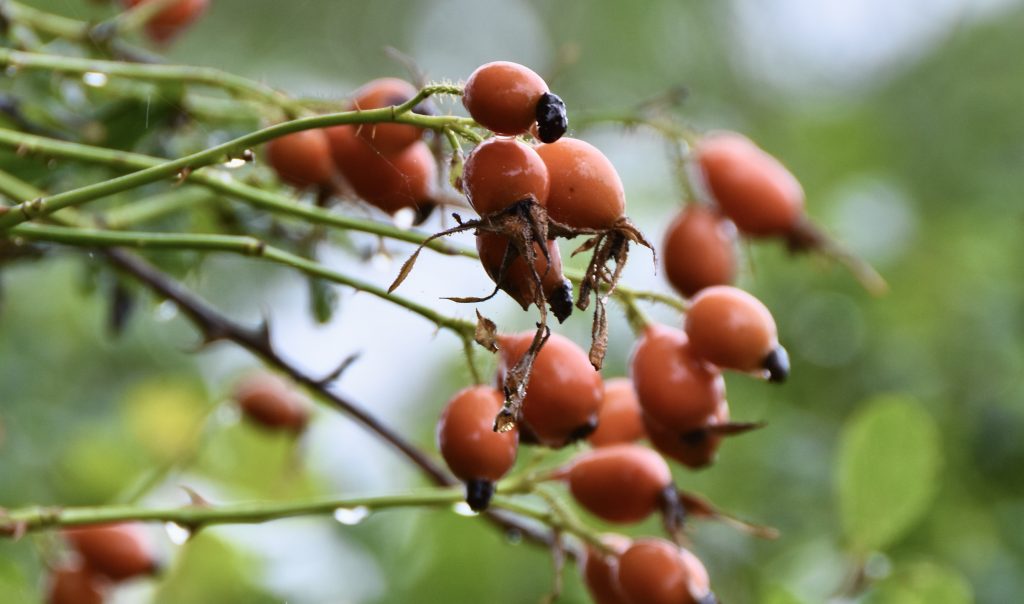 by using our four pillars – cleanse, refine, treat and nourish – it is easier than ever to build a routine your skin will delight in every day
Natural skincare products have traditionally had a reputation for not being as effective as synthetic formulations but there have been huge developments in the way those active ingredients are exploited and I believe their effectiveness is now just as visible. From my own experience, using a product such as our Nourishing Sleep Mask at night will have transformed the moisture levels and appearance of my skin by morning – it looks more dewy and it feels hydrated.
But opting for natural skincare does not mean the benefits of synthetics should be dismissed. Firstly, natural products do need a preservative system – derived from a synthetic – to make them safe. Like anything that grows in nature, natural formulations are susceptible to 'going off'. As a natural brand we rely on organisations such as the Soil Association to advise us on what preservative systems are best, and they are added in the smallest amounts possible to ensure a product will be safe. Similarly, generating the quantity of vitamin C you need to produce visible changes in skin texture, for example, is very difficult. In Bamford's Vitamin C Serum we have combined natural vitamin C from kakadu plums with synthetic, increasing the quantity and therefore its effects to make a stable serum that remains effective for as long as it takes to use up the product.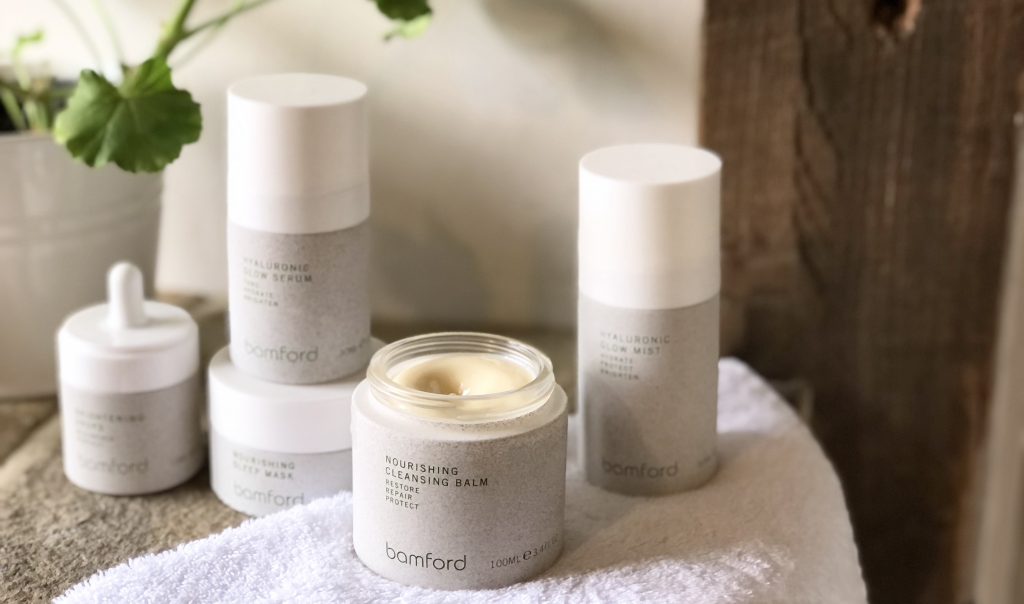 While consumers now have a raft of information at their fingertips, in many respects skincare has become extremely complicated, and the range of products can be overwhelming. In launching Bamford's new range, I hope that we've been able to answer modern skincare concerns, and by using our four pillars – cleanse, refine, treat and nourish – it is easier than ever to build a routine your skin will delight in every day. 
To learn more, you can read my full article in the Natural Beauty News October issue here, or to discover more about Bamford's new skincare collection and shop the range, please click here.