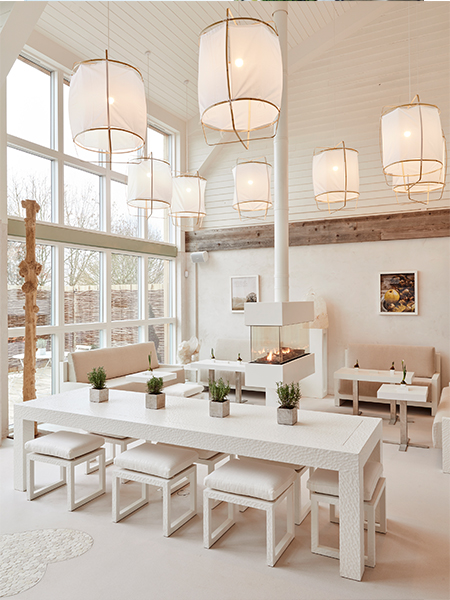 the new spa includes a wet area with a herbal steam room, a crystal sauna and a wellness pool
STORIES ·
04.12.20
Mindful Living | Well-Being
I am so excited that the new extended Bamford Wellness Spa in the Cotswolds is now open. Over the last few months, we have been working to expand our spa at Daylesford Farm to offer a complete wellness sanctuary. This new space has allowed us to create a unique destination that is unlike any in the UK. The breadth of treatments and traditions offers the very best healing therapies from around the world, many of which I discovered in India years ago.
The new spa includes a wet area with a herbal steam room, a crystal sauna and a wellness pool. Following government guidelines, we are currently only offering classes in the tipi, online and in private one-to-one sessions. However, in time, our larger studio will enable us to offer all types of yoga, gong therapy, meditation and Pilates. I am also excited that our practitioners and visiting specialists can introduce more alternative therapies to our visitors from crystal healing, astrology and craniosacral therapy, nutrition to osteopathy.
Our architects transformed one of the agricultural barns at Daylesford to give us these new facilities. It is a breathtaking and uplifting space. They worked with the original features of the building – the high ceilings allow lots of natural light to flood in and the air to circulate and flow. To the left of the barn, beside one of the large windows, is a new wellness café, The Orchard Bar. The wheat-free menu makes use of the farm's seasonal ingredients. Our in-house nutritional chef will create a daily menu with a focus on wholegrain, fresh, organic, balanced, local and seasonal foods, devised with optimal well-being in mind.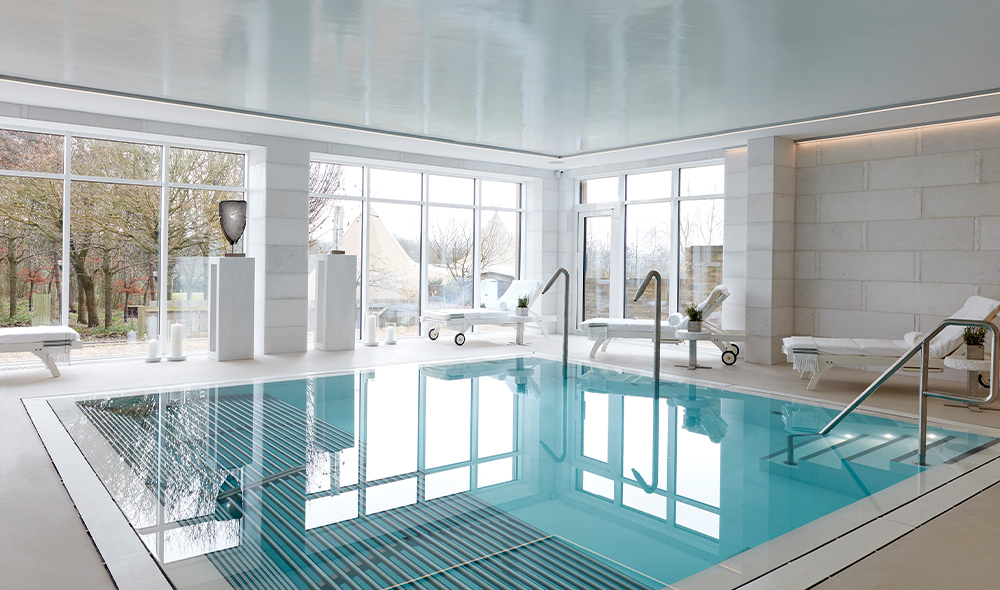 it is a joy to see more people seek yoga and alternative therapies as a way to heal, grow and thrive
I started the Bamford spa after many visits to India. I saw first-hand the transformational effects of practising yoga and meditation and exploring a holistic approach to health. I met my teacher, Vettri, and together we set up the original spa; a place quite ahead of its time. Then, the idea of creating a space simply to take care of your wellness, as opposed to your medical health via a doctor, seemed quite outlandish. Now this concept is more accepted and it is a joy to see more people seek yoga and alternative therapies as a way to heal, grow and thrive.
This space is for everyone to continue their own journey. And so, whether you are joining us soon for a treatment, a nourishing smoothie or would just like to walk in the new open space, I hope you find it an uplifting place to be.