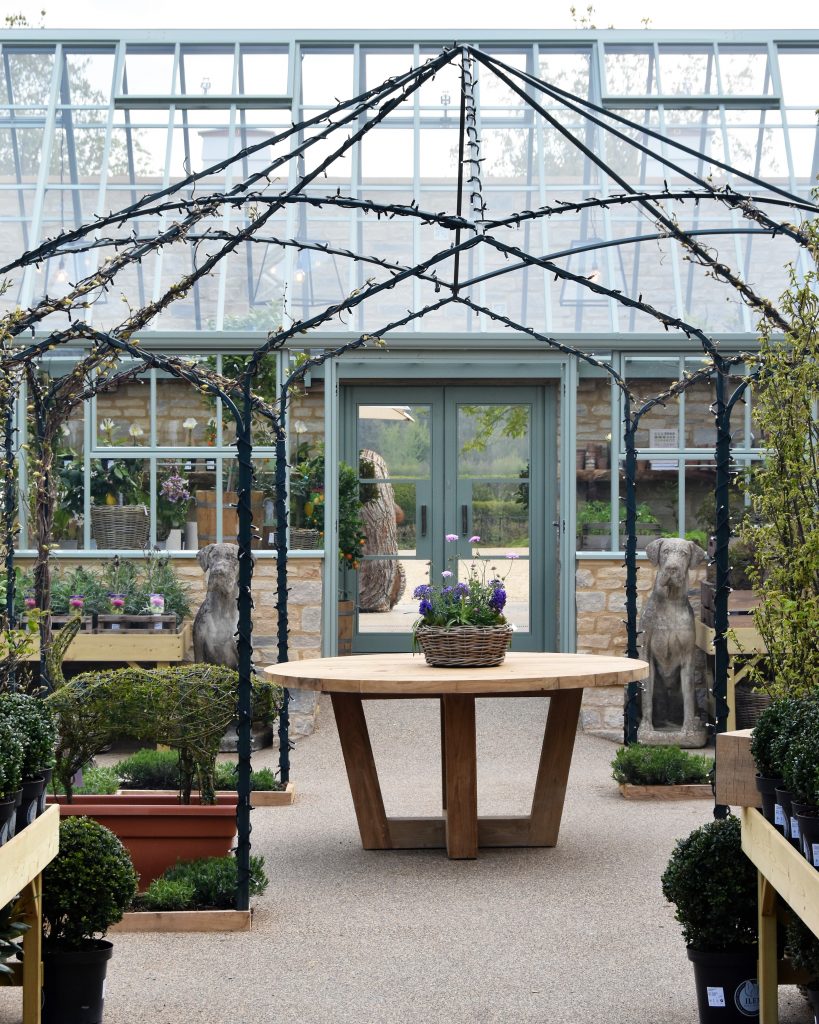 STORIES ·
27.04.21
Garden | Sustainability
I am very excited to share that today we opened the doors to our new Garden space at the farm, an extension to the farm shop focusing on two of my greatest loves: gardening and the outdoors. It has taken two years for this project to come to life as I really wanted to create something unique, sustainable and thought-provoking with the space. What was once a tractor shed has been transformed into an interior that showcases the reuse of natural materials from the estate.
The Garden takes us back to Daylesford's beginnings and to the reason I started to think about the way our family was growing and farming our land.
But in opening the space I also wanted to share my own love of my garden and of spending time in nature. I love the creativity of a garden – planning ahead for the different seasons, mixing colours and shapes and trying new things to see what will grow well and what might not be right.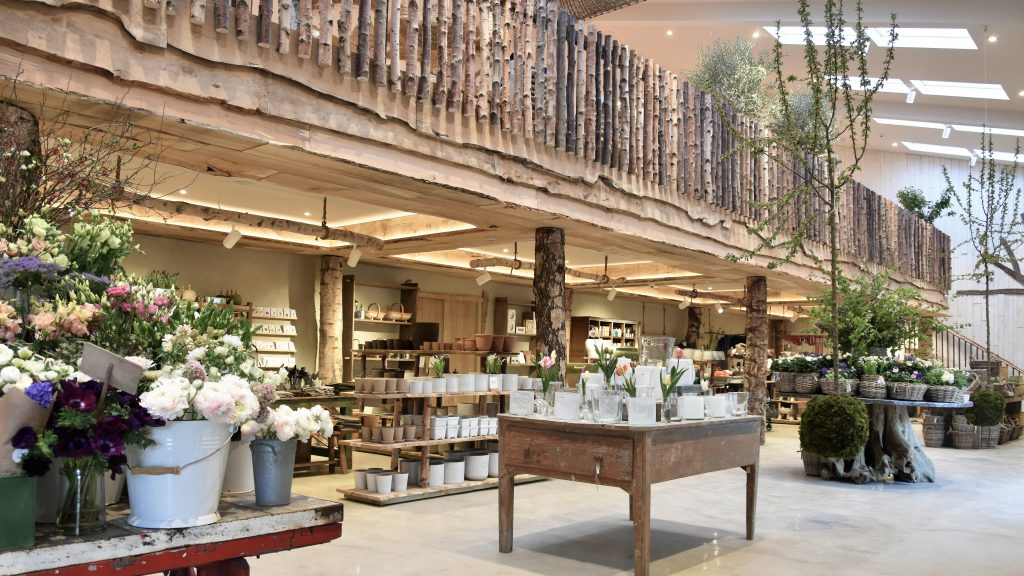 a lot of what you'll find is led by plants I grow in my own garden; favourites, such as lily of the valley, and an extensive selection of geraniums
This space is all about celebrating gardens and growing spaces of all sizes – balconies, windowsills or small terraces, as well as larger green spaces. For growing we've everything from tools, planters, pots and seeds to bulbs, fruit trees, such as quince, heritage apple and fig trees, and lots of unusual varieties of bedding plants, climbers and perennials. A lot of what you'll find is led by what I grow in my own garden, favourites of mine such as lily of the valley, magnolia trees, camellias and, to reflect my own collection, an extensive selection of geranium varieties.
We also want to offer you the means of enjoying your outdoor space. We've designed our first range of garden furniture, and there's everything you need to enjoy sunny days and summer evenings, thanks to sun umbrellas and outdoor lighting.
Something I'm particularly excited about is the range of organic, peat-free compost and fertilisers on offer. Peat is a unique resource and a natural habitat for wildlife so finding alternatives to avoid its depletion is crucial. We have sourced three different types of organic compost, made from innovative materials such as the husks from a coconut shell, wool and a mixture of soil carbon, fungi and seaweed.
I hope you enjoy discovering The Garden and engaging with your own growing space. I'd love to know what you think.