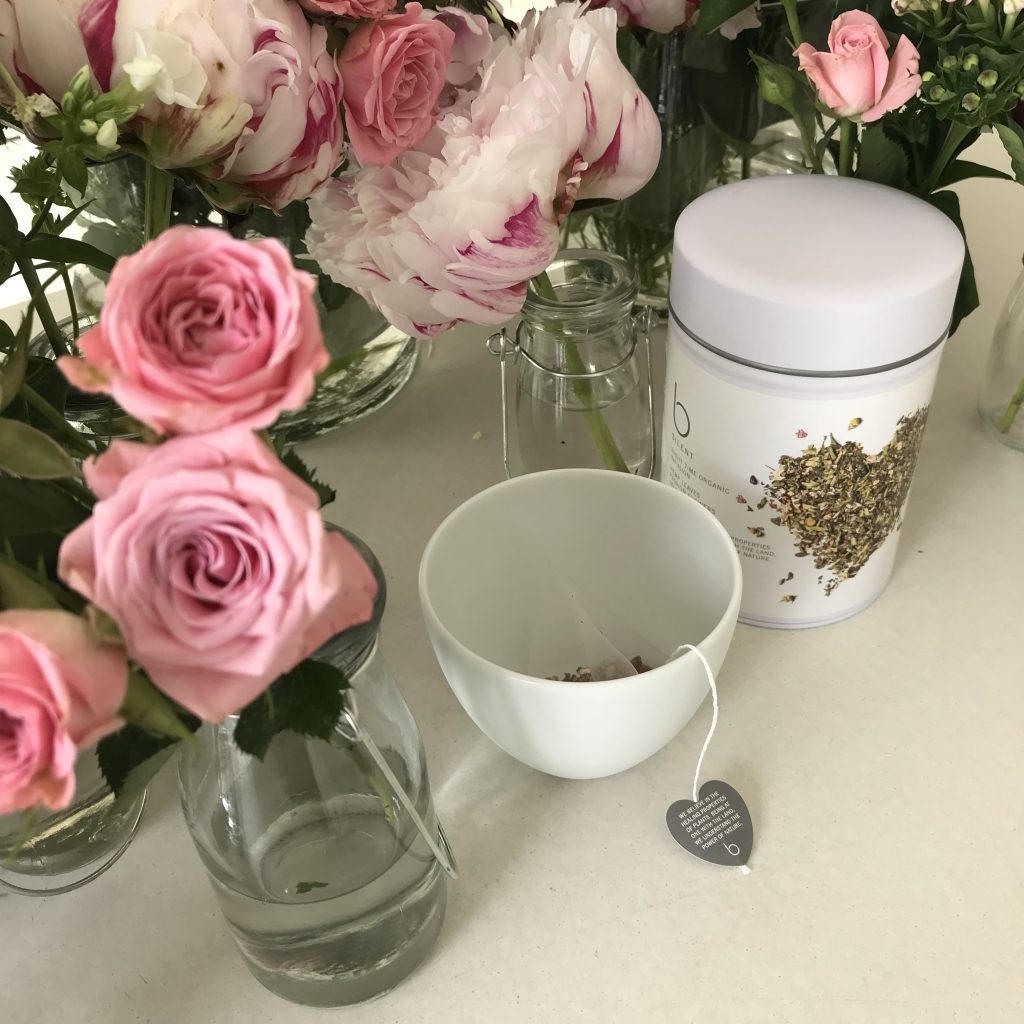 STORIES ·
03.08.18
Well-Being
To many people, particularly in this country, the simple act of putting the kettle on to make a cup of tea is a ritual that instantly soothes, comforts and calms. And I confess I am very much of that belief. For me, tea is a universal comforter, and I have teas for all kinds of time of day and for different purposes.
Even in the hot weather I have been loving trying the different varieties in Bamford's new range of organic infusions. We have been working on the range for a while now, to create blends that are carefully targeted towards different areas of well-being, from helping you to sleep or calming an overactive mind, to boosting your immune system and giving your skin a burst of radiance and rejuvenation.
Nature will never cease to astound me with its ability to affect our bodies in so many different ways and the range of ingredients we've researched and chosen for their specific active properties is vast.
Some of the active ingredients we've used in the infusions include:
Valerian root, which relaxes the central nervous system and muscle groups. Studies have shown that it also reduces the time it takes to fall asleep and improves the quality of our sleep.
Passion flowers, a strong muscle relaxant that also has pain-reducing properties, which help to you get a good night's sleep.
Hibiscus flowers, which are rich in antioxidants that are proven to help fight skin-damaging free radicals caused by pollutants such as ultraviolet radiation and city pollution. This can result in premature skin ageing.
Lemon balm leaves, which contain anti-viral properties that soothe and heal the nervous system in an effective yet gentle way.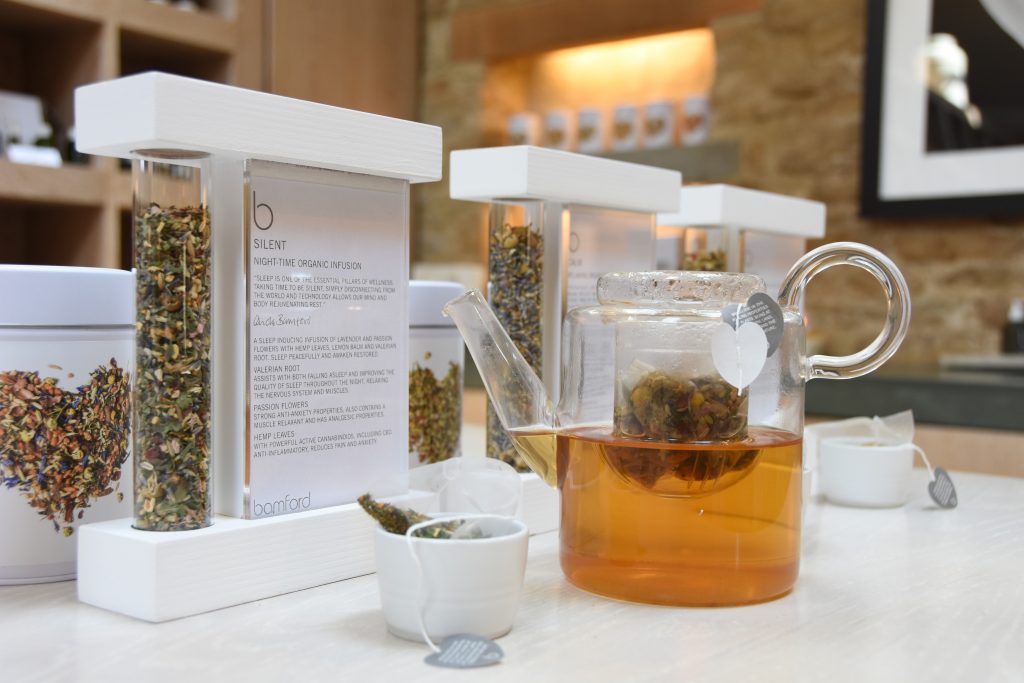 Having been travelling with my family recently, I've found the sleep-inducing infusion 'b silent' has become a particular favourite. When we travel the body is often adjusting to new surroundings or time zones so this one has been helping me to get to sleep at night.
To discover the benefits of the six different blends yourself, come and visit us at one of our stores, or shop for them online here: