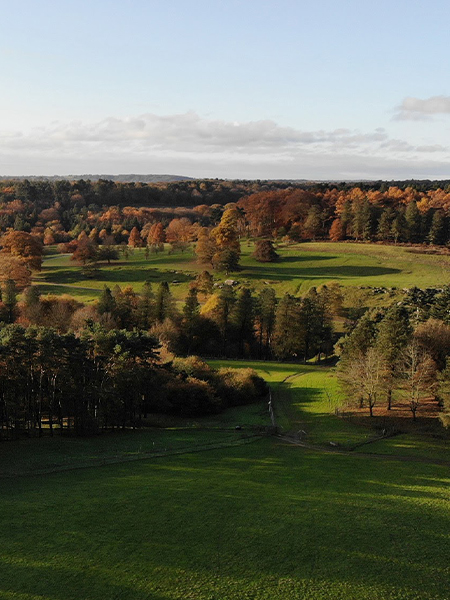 i saw first-hand the immense impact the nspcc's work can have on children who have struggled with huge challenges and trauma already in their early lives
STORIES ·
23.07.20
Mindful Living | Well-Being
Staffordshire has been a very special place for my husband and me over the years. It's where he grew up and where we lived when we were first married, so I wanted to make sure we gave back to the local community there. The NSPCC is the UK's leading children's charity. Across the country, they work closely with schools and families, offering therapeutic sessions and support to help protect and nurture vulnerable children.
From visiting centres and services in Staffordshire, I saw first-hand the immense impact the NSPCC's work can have on children who have struggled with huge challenges and trauma already in their early lives.
Over the years, my husband and I have supported nationwide fundraising activities like the 'Full Stop Campaign,' which went on to become the biggest fundraising initiative in the NSPCC's history. The success of these campaigns led to the development of new services in Staffordshire and the redevelopment of the NSPCC Stoke Service Centre, and I was very honoured when the charity chose to name the centre 'Carole House'. The centre is unique in the area – it is a safe space for children who have suffered from domestic or sexual abuse, and their families, to access therapeutic services and rebuild their lives.

One of the key services Carole House provided was to support mothers and carers in protecting their children from abusers. Many women live in the same household as the person who is harming their child, but often they are unaware it's happening or feel powerless to stop it. The NSPCC's programme 'Women as Protectors' helped to empower them to play a more active role in shielding their child from danger, but in the safest way possible. They coached mothers and carers with coping strategies to strengthen their recovery and to be there for their children.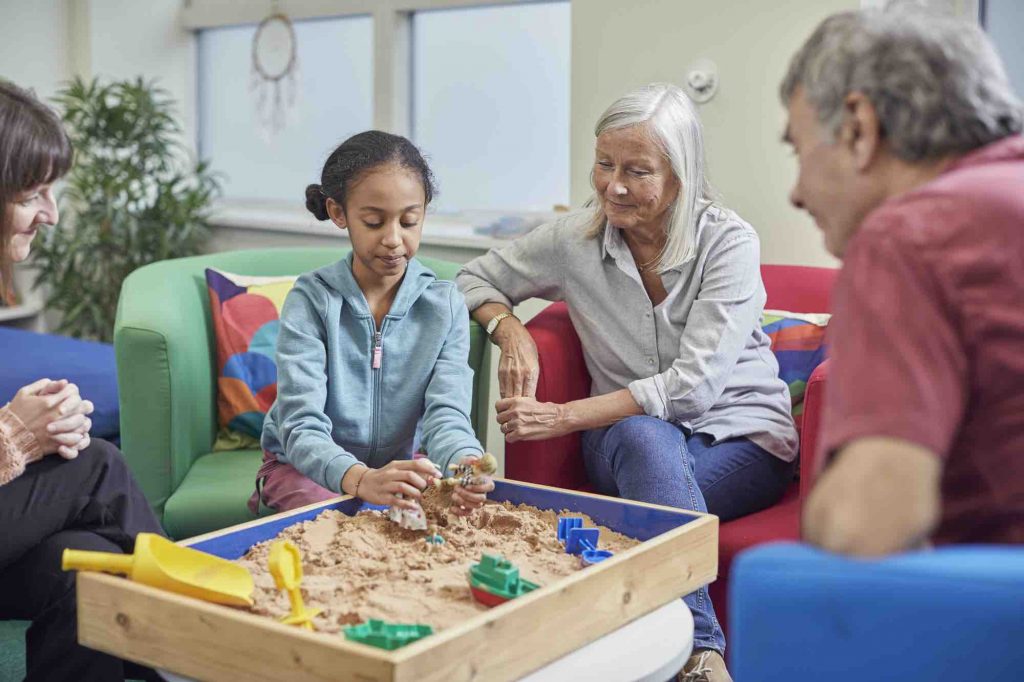 each christmas, we send children who access nspcc care on a trip to the pantomime – it's a fun day out and offers them a chance to escape into a world of magic and laughter
Carole House also provided a service where children who suffered from abuse could talk through their trauma in order to heal. Last year, 21 families in Staffordshire were provided with intensive one-to-one therapeutic recovery sessions there.
During my time working closely with the NSPCC, I have seen how the entire community has a role to play in protecting our children. Rather than seeing each family as an isolated entity, we can build healthier households across the neighbourhood, by working together. Carole House actively engages with local people in Chell, Chell Heath and Fegg Hayes through its Together for Childhood programme, ensuring they can spot signs of child abuse and know what steps to take if they do.
With the current lockdown restrictions, the crucial work of Carole House has been more challenging. These children are spending even more time at home and sadly may be at a greater risk. However, I have been told the team has adapted by using technology in more innovative ways. Through text messaging, video calls or the NSPCC's own platforms, they have tried to maintain direct contact with the children already under their care. Of particular concern are the children who live in very deprived communities and therefore do not always have access to the internet — something we take for granted. The team have been distributing newsletters on foot to these families, along with food hampers to help them through this very difficult and isolating time.
Working with the NSPCC in Staffordshire over the last 35 years has been enormously rewarding. I was so fortunate to raise three happy children in a safe and loving environment and it is heart-breaking to think that so many children in the UK suffer in their own homes, where they should feel completely safe.
Each Christmas, we send children who access NSPCC care on a trip to the pantomime. It's a fun day out and offers them a chance to escape into a world of magic and laughter, as children should. But the work of Carole House extends beyond Christmastime, when, giddy with festivities, we often feel more generous in spirit. These children need our love all year round and I am honoured to continue to offer my support to them.
I hope this might inspire you to find out more about Carole House or how the NSPCC operates in your local area. This is a charity that really does make a difference to children's lives. Through the NSPCC, we can help rebuild futures and give children the start they deserve. Find more about the NSPCC here.