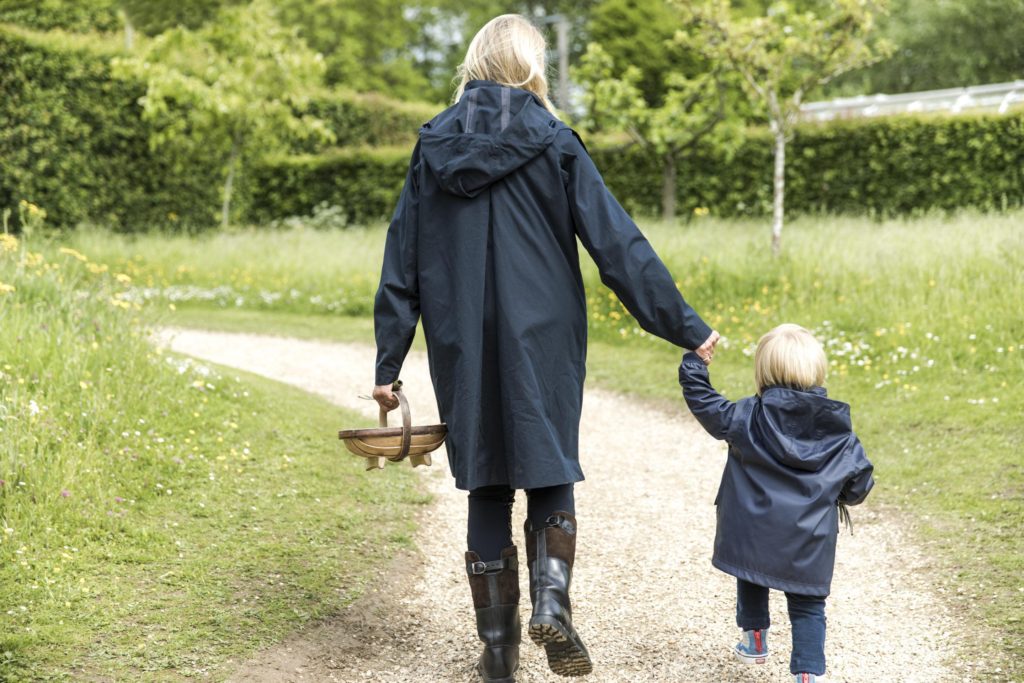 STORIES ·
12.06.19
Garden | Mindful Living
Tomorrow Bamford will be launching its first eau de parfums – Gray and Camille – the first time we have created a fine fragrance.
It is a project that is particularly important to me because the fragrances and the inspiration behind them are so personal and I've been very closely involved in their development. They are inspired by nature, their scents evoking memories I have of times with my family.
Gray is my middle name and it's a name that runs through our family. For me, this fragrance's earthy notes of sandalwood, vetiver and amber recall the scent of a forest floor: moss and trees and the long family walks we take in the woods near our home in Staffordshire. It is a woody and graceful fragrance – a beautiful expression of bright winter days and perfect for the evening.
Camille is my daughter Alice's middle name. Alice was born in the spring and this uplifting fragrance is inspired by the flowers and herbs of an English garden reminding me of the walks I would take with her on the warm days after she was born. The light jasmine and rose floral notes are brightened and freshened by a hint of orange blossom, echoing the scent of clear morning skies and the first buds of spring.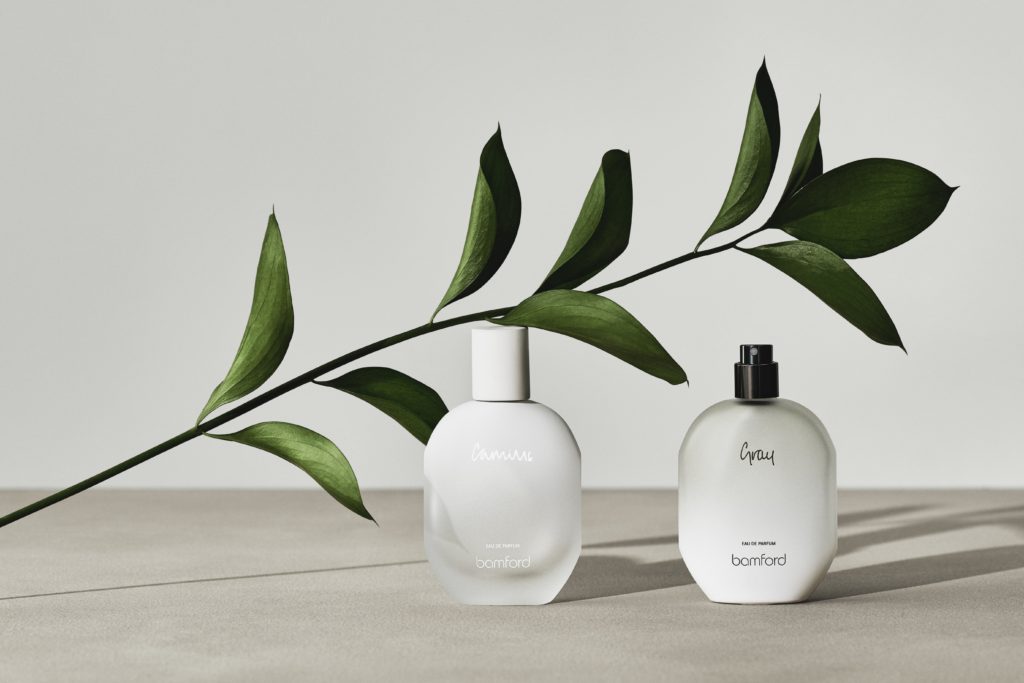 The fragrances are made with 80% Soil Association-certified organic ingredients.
Crafted with care, the fragrances remain true to Bamford's ethos: artisanal glass bottles are scripted with organic ink, their hand-painted caps carved from sustainably-sourced mango wood. The carton is biodegradable, made from FSC card; the bags are upcycled, fashioned from offcuts of Bamford fabrics.