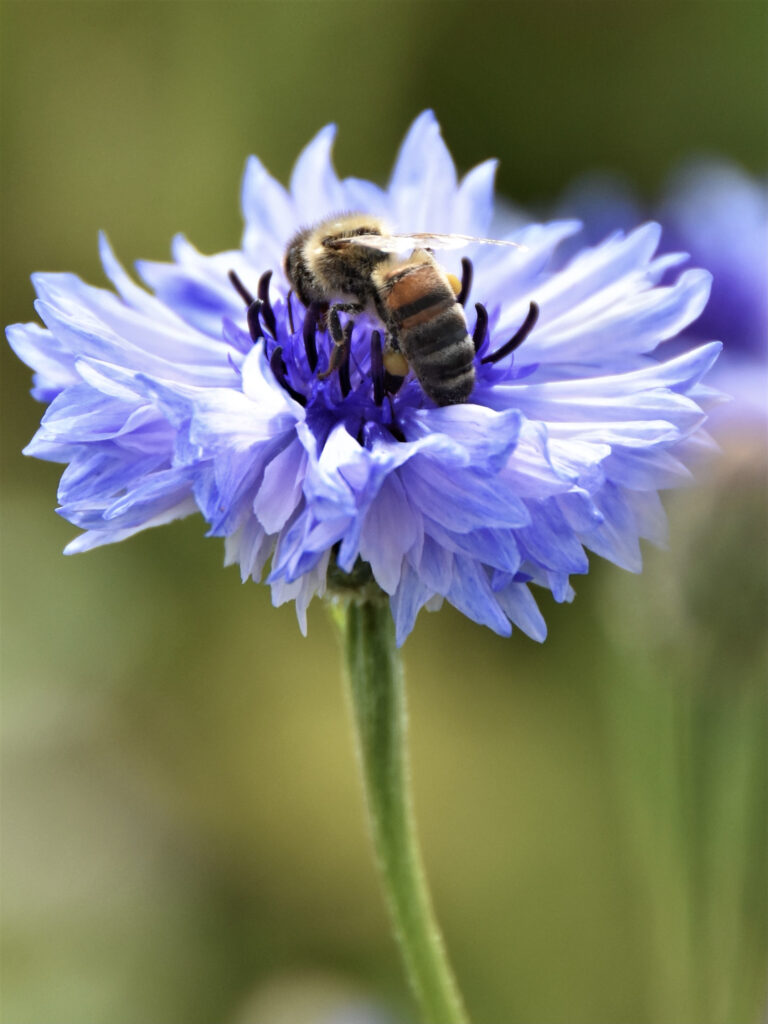 some personal and pollinator favourites include ox-eye daisies and sweet vernal grass – which also makes brilliant hay
STORIES ·
27.06.22
Farming | Garden | Sustainability
As much as I enjoy travelling and exploring new places during the summer months, the British countryside is wonderful at this time of year and I always look forward to spending time at home. Nature captures all of my senses as I walk around the farm – from the feeling of the sun on my skin and the sound of the bees going about their work to the sight and smell of our wildflower meadows in bloom.

As well as being beautiful to look at, these wildflower meadows are an important part of traditional, organic agricultural practices. It saddens me that modern, industrial farming methods mean they have reduced by 97% across the UK since the 1930s. Not only does this mean we have lost an idyllic feature of our British countryside, but it has also had devastating effects on the biodiversity of our farms and with fewer pollinators, the quantity of food we are able to grow will reduce too.

Rather than planting crops right to the edges of our fields, the borders around our Daylesford and Wootton estates are rich in wildflowers – and last year we planted an additional 90 acres of dedicated wildflower meadows at Daylesford. These include lots of different types of poppy, daisy and cornflower which feed the bees and other pollinating insects – without whom our entire food system would collapse.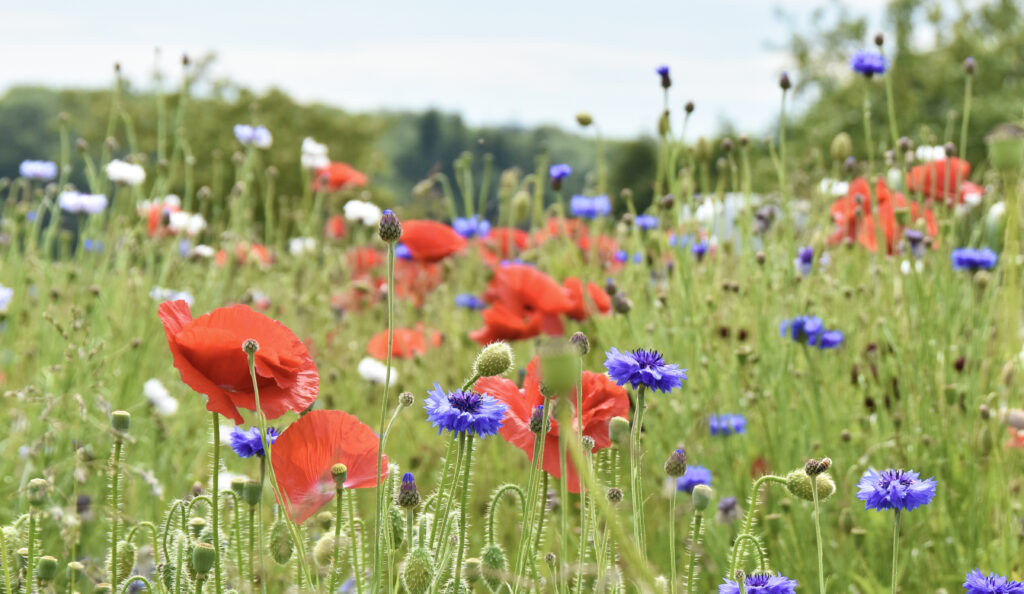 Another effect of fewer pollinators is a decline in many species of traditional farmland bird, which need these insects as fuel for survival. Our meadows are not cut until the end of summer, so ground-nesting birds such as lapwings, curlews and skylarks also rely on them as a safe place to lay and hatch their eggs. Livestock benefit to0, enjoying the hay that is cut from the meadows as food over the winter when they are sheltering inside.

We can all do a little bit to help increase the numbers of wildflowers – even if you only have a square metre or two of outdoor space. It is best to sow your seeds in the springtime, ideally in a weed-free patch, using a diverse range of wildflower seeds to ensure they are resilient. In terms of species, some personal and pollinator favourites include ox-eye daisies, bright file poppies and sweet vernal grass – which also makes brilliant hay. Planting just a few of these in your garden can have such a positive impact on your local ecosystem. Simply listen out for the sounds of grateful bees and birds as indicators that biodiversity is flourishing.