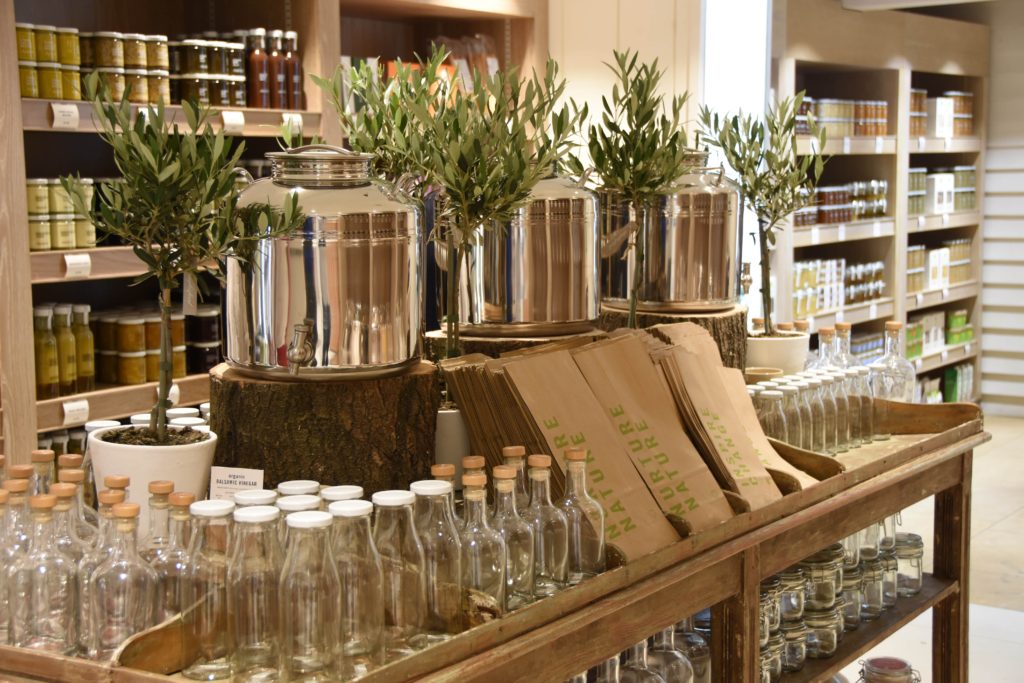 STORIES ·
04.06.19
Food | Mindful Living | Sustainability
I am so excited to be able to share news of the newest addition to our farm shop in Kingham.
On Monday we opened our zero waste pantry, our space dedicated to sustainable, conscious shopping. The pantry allows you to replenish your organic cupboard staples such as cereals, nuts, seeds, grains, rice and pulses by filling your containers from a dispensary.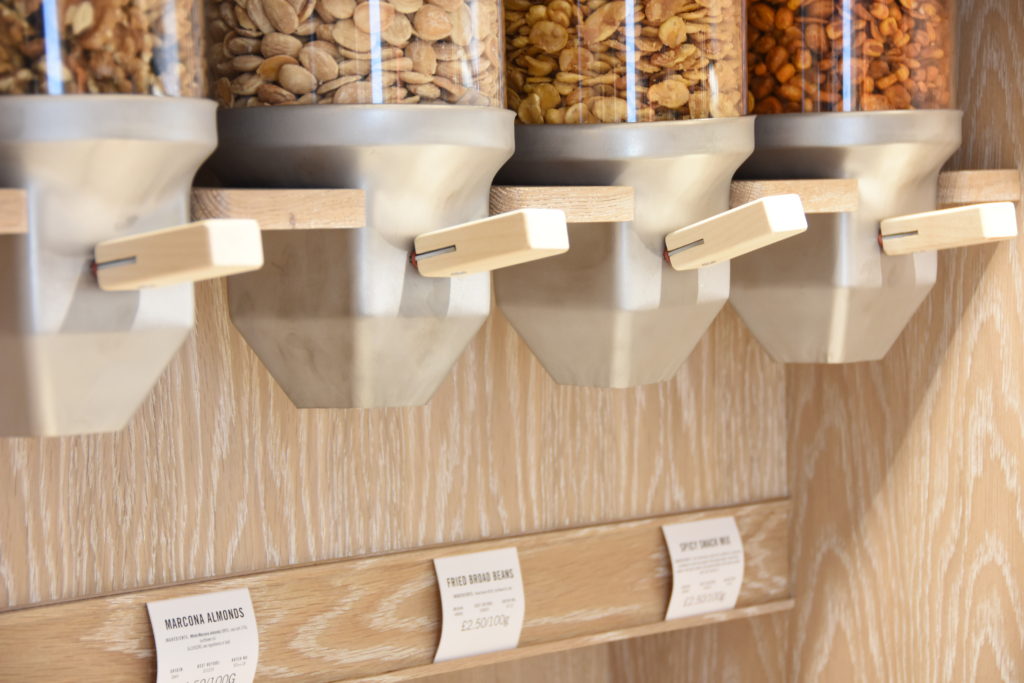 You can either bring your own containers from home or choose from our range of reusable vessels and fill them with as much or as little of each product as you like.
There is also a vinegar dispensary, with the choice of three different vinegars and this will be shortly be followed by honey, with the choice four organic honeys, and olive oil, as well as ferments and fresh juices.
The pantry is a huge step forward in our drive to reduce the amount of packaging we create as a business, as we continue to strive towards our goal of 100% recyclable, reusable or compostable packaging. But it also helps our customers to reduce their food and packaging waste by only buying what they need and in doing so, feel like we are all making a difference.
If you're looking to source some sustainable storage, you can order online from our selection of sustainably made, durable reusable containers here.