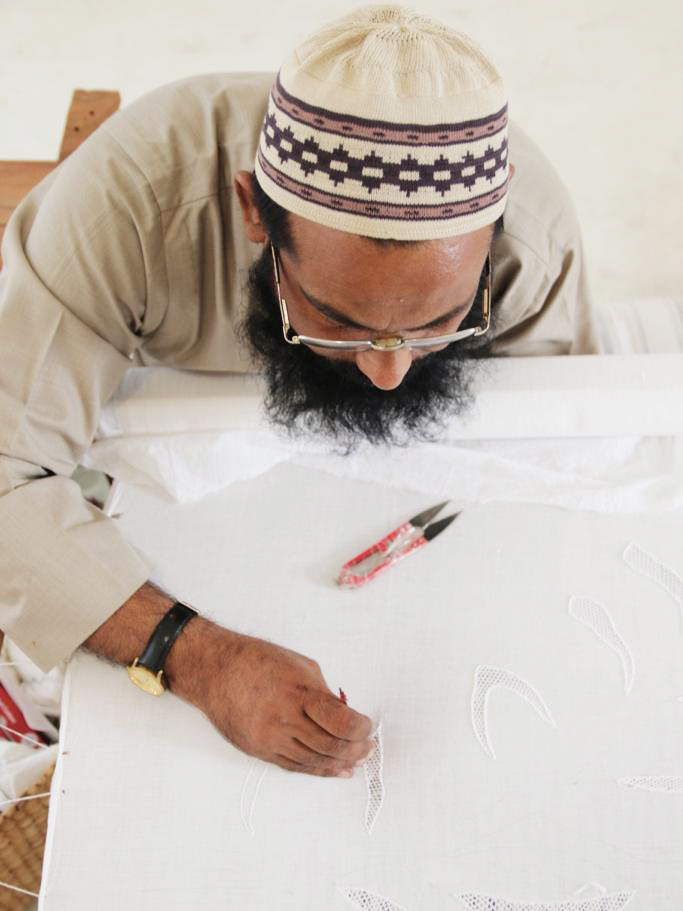 nila house is a centre of excellence dedicated to preserving indian textiles and the heritage skills they encompass
STORIES ·
12.11.19
Craft | Sustainability
I've written about my love of travel and how fortunate I feel to be able to visit and explore different cultures and places before, but of all the countries I visit, India is somewhere I return to again and again. It captured my heart when I was in my twenties and I've never lost the sense of joy and anticipation I feel when I have the opportunity to return. India feeds my soul and grounds me in a way that no other place in the world ever has.
It has also provided the inspiration and the skills for so much of what I do through my work. The collections we produce at Bamford lean heavily upon India's abundant heritage in textiles. Its khadi cotton; block-printed, hand-woven and -embroidered fabrics have allowed us to produce beautiful garments with a unique sensibility, each referencing the detail, emotion and intricate work that are intrinsic to the skills used to craft them. I have had many trips to India visiting suppliers where I've watched and marvelled as an artisan gently and carefully spins balls of cotton on a loom to make a strong yet fine thread, or witnessed the hand-carving of the wooden blocks that will be used to stamp out the designs that bring our clothing to life. The beauty and exquisite objects that can be derived from the simplicity and purity in the work of their hands will never cease to amaze and fascinate me.
These skills are centuries-old – part of India's cultural heritage, and often passed down through generations of a family – but with the advance of digital technology and mechanisation and a global fashion culture driven by speed and immediacy, many are under threat. To me this is a tragedy and their loss to families and artisan communities would go far beyond the economic; it carries social and environmental implications too. It is this concern, coupled with a long-standing wish to be able to give back to a country that has offered me so much, which led me to undertake the development of Nila House, a centre of excellence dedicated to honouring and preserving Indian textiles and the heritage skills they encompass, and to providing sustainable solutions to support their future.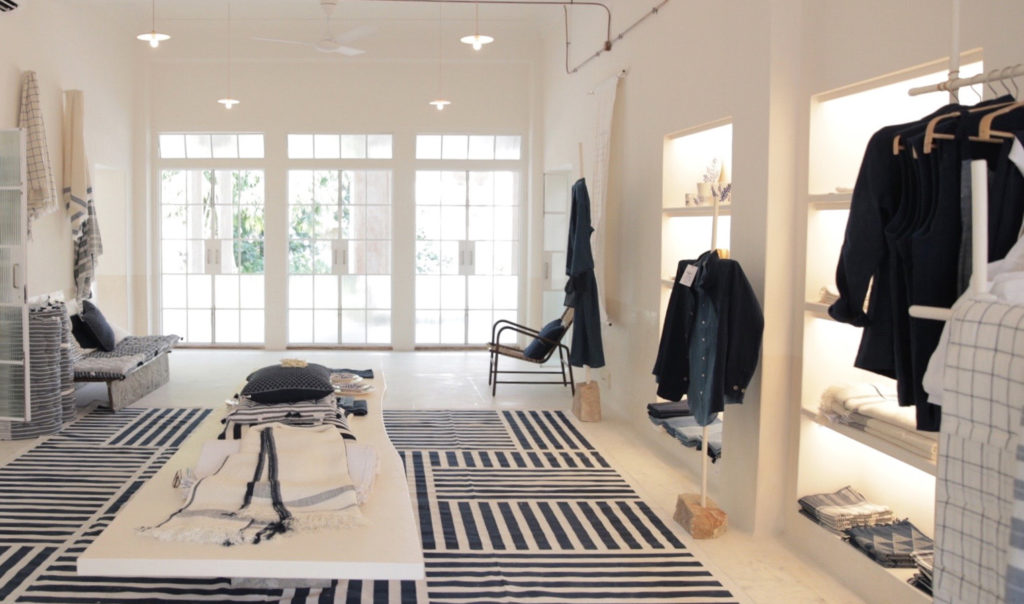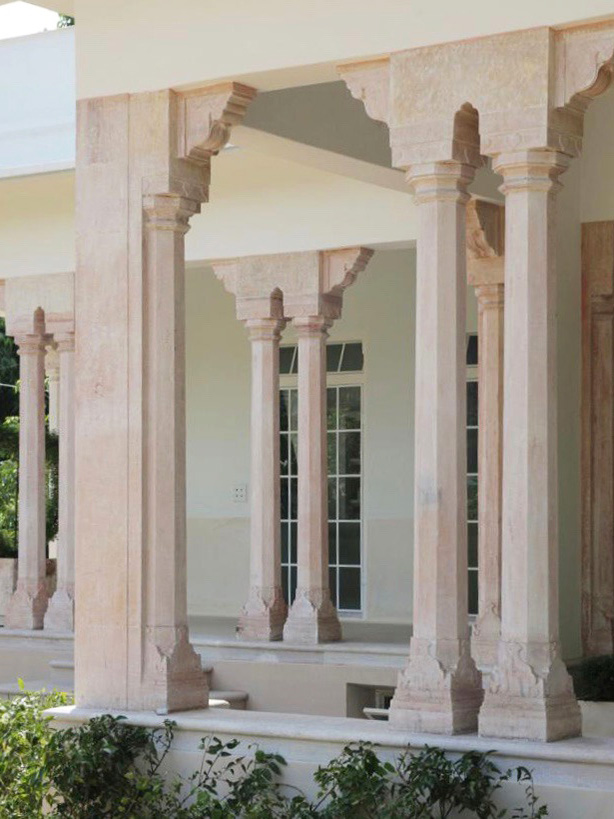 Bringing Nila to life has taken time – like the skills it celebrates, the team who have made it all possible have spent many months painstakingly restoring a bungalow in the centre of Jaipur to create the home for the work that will be done here. The gleaming pink-hued stonework of the façade gives way to a bright, airy courtyard that mirrors the values of openness and sharing that are at the heart of the centre's work. Workshops, classes, exhibitions and seminars will be offered to pass on the knowledge held by masters in these crafts, while visiting artists can take up residency in rooms at the back of the building to immerse themselves and find inspiration in the history and tradition that pervades. Elsewhere inside the building are open studios, showrooms, an archive and research library, a gallery and a textiles vault, each dedicated to promoting Nila's aims: to support artisan communities; provide a dynamic platform for artistic exchange; and to devise sustainable, long-term solutions to cultivate a love and appreciation of natural dyes and handloom traditions and to make them widespread once again.
To see a project reach fruition is always an exciting and humbling moment but it was a particularly emotional and special day for me when we opened and finally launched Nila a few weeks ago, perhaps because it unites so many of the values that I strive to protect and to fight for. I am deeply, deeply grateful for the hard work and commitment of the whole team: it is thanks to their passion and shared belief in its importance that I can speak of it today and I am so immensely proud of what they have achieved. It feels as though we are on the cusp of important change and I am looking forward to watching it unfold.