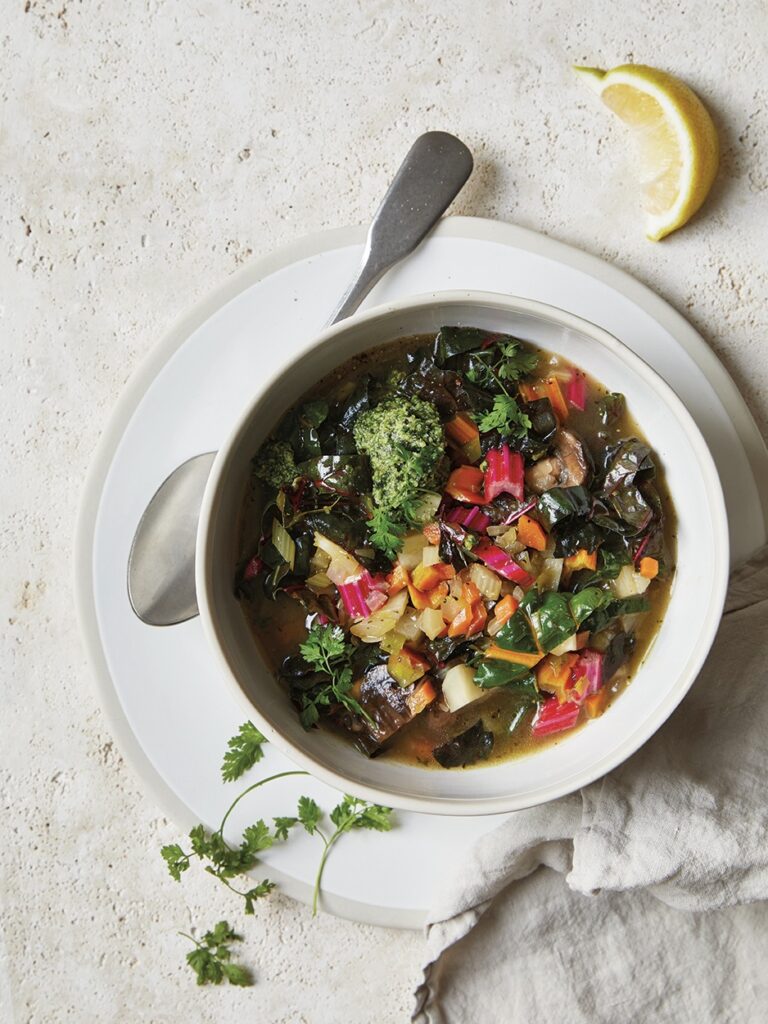 be kind to yourself, realistic with new goals and mindful of your wellbeing
STORIES ·
03.01.23
Farming | Food | Mindful Living | Recipes | Well-Being
January always feels like a natural moment for reflection, but as the start of the year, for regeneration too. After quieter days, the farm feels as though it comes to life again: teams return after their Christmas break, the days begin to lengthen as we slowly pull away from the winter solstice and I start to think about plans and ambitions for the year ahead. As much as this feeling of opportunity and renewal fills me with energy and inspiration, nature's harsh signs of winter are still all around us, so it is important to be kind to yourself, realistic with new goals and mindful of your wellbeing.
For me this begins with replenishing and hydrating my body after a week or more of happy festive indulging. Settling back into a routine of herbal teas and simple meals based on nourishing and seasonal whole foods always feels good – especially with the farmshop full of hearty root vegetables such as swede, parsnips and lots of cabbages, kale, leeks and sprouting broccoli. A vegetable broth is a delicious way to bring them all together and this recipe, which uses a herbal tea-infused stock, feels particularly restorative and comforting on a winter's day. 
Sleep is another fundamental pillar of wellness – it's the time our bodies have to regenerate, heal and repair. I find my quality of sleep is best when I stick to a consistent routine, so I try to go bed at the same time each night and create a calm, screen-free environment with the soothing scent of frankincense, marjoram and lavender misted onto my pillows. I also find CBD to be an effective natural sleep aid, so I will often use 2-3 drops of Bamford's B Silent solution to help quieten my mind and deepen my sleep.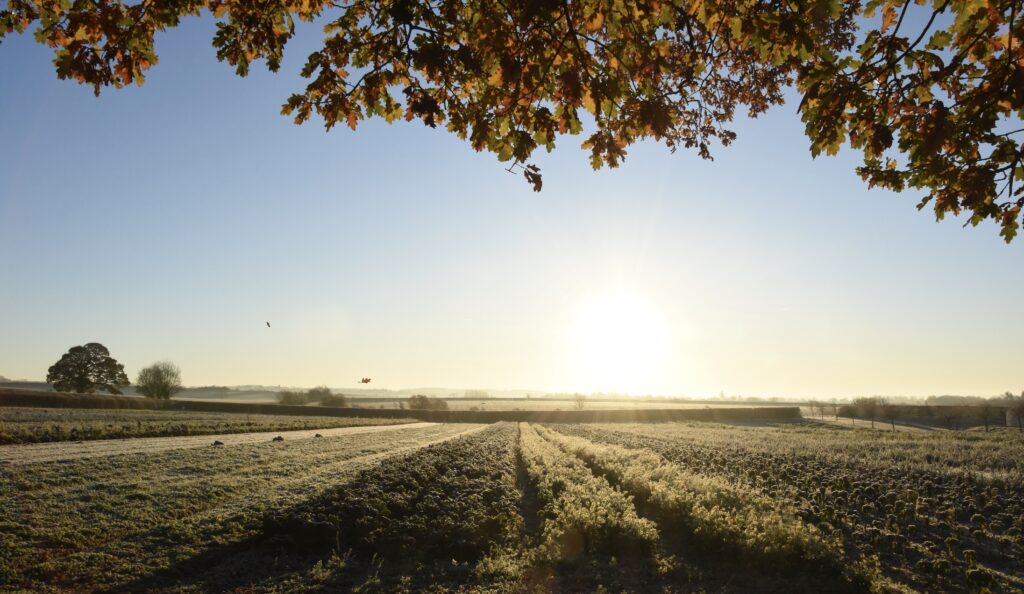 january always feels like a natural moment for reflection, but as the start of the year, for regeneration too
Movement will always be an important part of my life and my wellness routine. Since my early twenties I have found that practising meditation and yoga shortly after I wake up makes me feel regenerated and ready for the day ahead. As much as I like to do this outside at home, the cold days of January can make this difficult, so I am delighted that Bamford's new studio at Brompton Cross is now open. A sanctuary of calm in the heart of Chelsea, the skylit space will host lots of different treatments and therapies, from Pilates and yoga to sound therapy and breathwork.

You can find more information on how to book here, and I hope that by trying perhaps one or two of these small changes, you will begin 2023 feeling revitalised and full of enthusiasm for the year ahead.