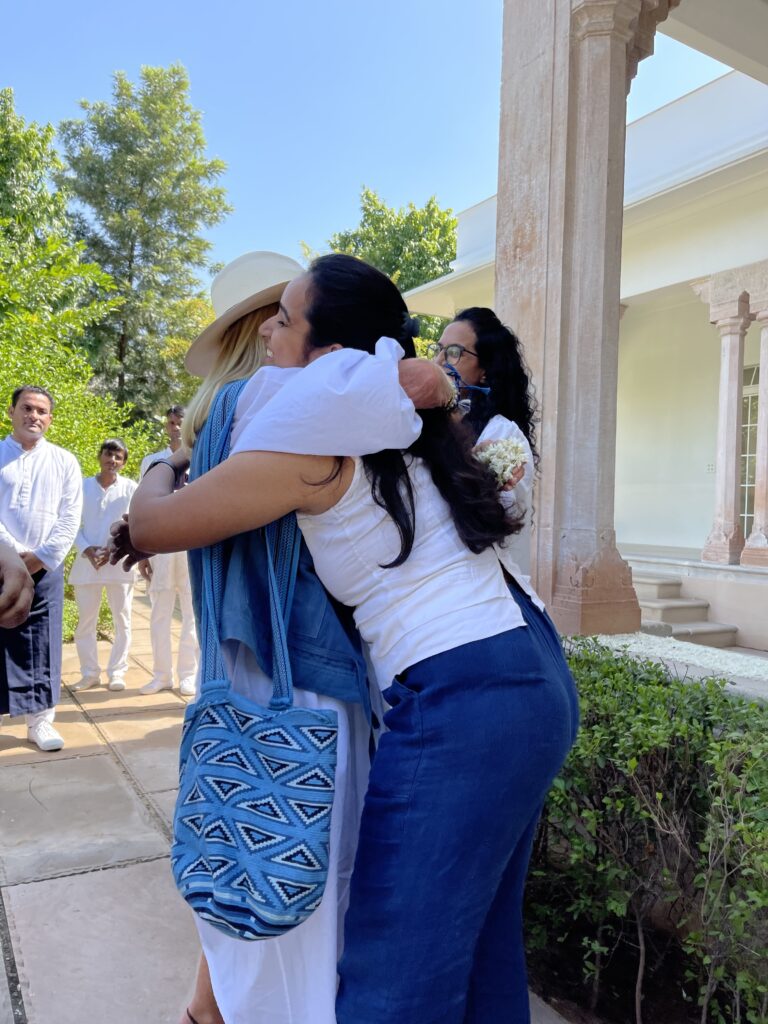 STORIES ·
22.11.22
Craft | Events | Mindful Living
India has been a significant and constant part of my life for many years, enriching and inspiring me in so many ways and making the last three years – during which I have been unable to visit – a source of real heartache. It is a nation my husband and I have loved and been travelling to since the 1970's when Anthony launched JCB's first overseas business in India. We fell in love with the people, the colours, the vibrancy and the wealth of both ancient heritage crafts and groundbreaking industry innovations happening across the country.

If you follow me on Instagram you will have seen that I was fortunate to able to return to Delhi and Jaipur last month. The timing of this trip felt like an alignment of the stars for me, coinciding with the start of powerful beginnings such as a new moon which ushers in change and a period of transformation and Diwali celebrations marking the start of the Hindu new year.

I found the trip incredibly moving from start to finish. It was a joy to return to Nila House, seeing how my cultural centre of excellence in Jaipur has evolved since opening in 2019, and reuniting with the wonderful team who make the work we do there possible. From mud-resist dhabu printing and hand-spinning to weaving and quilt-making, there are many incredible traditional craft skills in India and our aim at Nila is to help revive and preserve them. Being able to trace the indigo story back to the soil with a visit to an organic farm in Govindgarh was fascinating, seeing how this ancient plant is sustainably grown and the natural dye is extracted for use in Nila's textiles.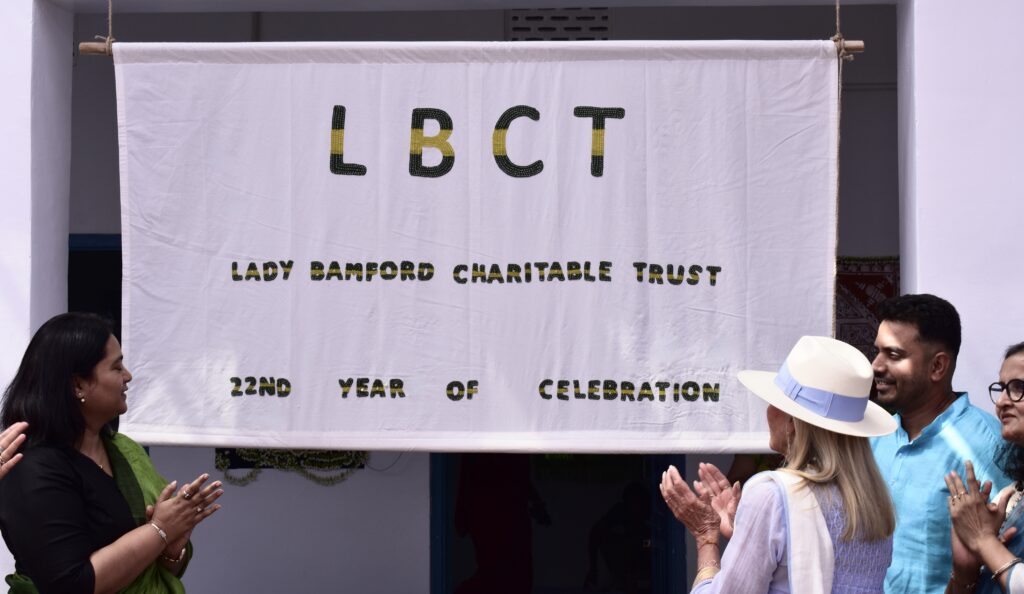 india has been a significant and constant part of my life for many years, enriching and inspiring me in so many ways
It has been twenty years since I set up the Lady Bamford Charitable Trust (LBCT) which works to help those from the most disadvantaged quarters in India access a better quality of life by providing education, employable skills and community engagement. We started by supporting a single school, so it makes me feel very proud – and a little overwhelmed – to know that our initiatives now touch more than 25,000 lives in over 70 communities. Meeting the community in Bhammoriya was a particularly special day, filled will love and warmth as the women taught me some of the traditional crafts they have learned at the training centre, showed me the wonderful textiles and Christmas decorations they have made and even taught me how to dance.

The villages that LBCT supports are often those surrounding the JCB factories located in India, and it was fascinating to visit the newest plant in Vadodara where the technology – including virtual welding machines – is truly state-of-the-art. I was proud to learn that more than 52% of the factory's engineers are young women, signalling an optimistic shift towards gender equality within the engineering industry.

I look forward to returning to my spiritual home before too long. If you would like to see some of these special moments brought to life, you can watch a happy video of my highlights here.