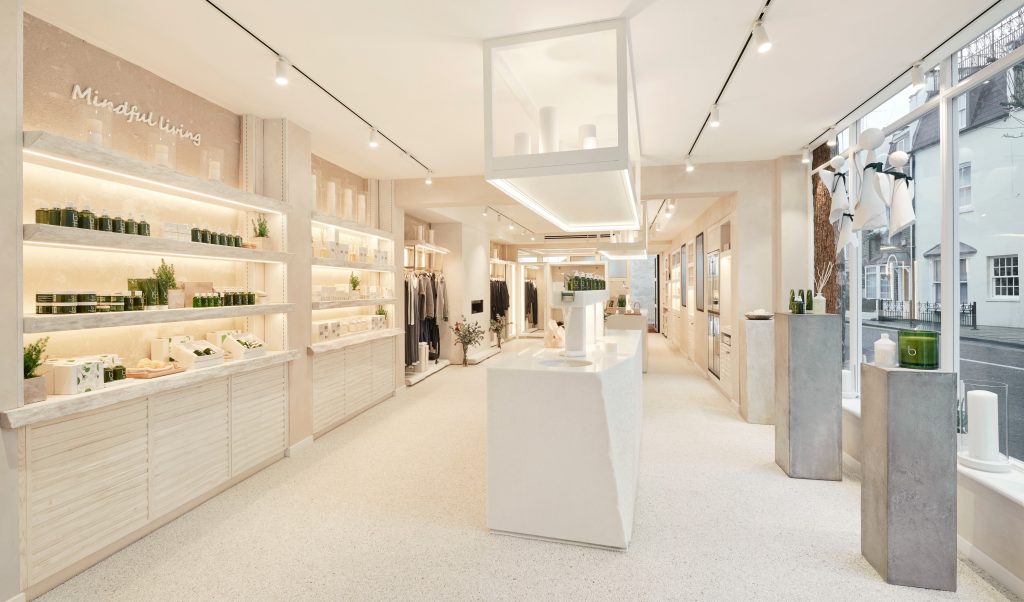 b silent is a tailored treatment and range of products, devoted to helping you achieve a restorative night's sleep
STORIES ·
19.10.18
Well-Being
It's been a week of much celebration as we opened the doors to Bamford's new wellness space at Brompton Cross in London on Monday. The last few days before an opening are always a slightly nervous time as you rush to add the final touches that will complete a space and realise your vision, but I am so immensely proud of the whole Bamford team. The new space is absolutely beautiful. The team truly has created the calming sanctuary devoted to well-being that we set out to bring to London, and have united the different elements of Bamford and its philosophy across the site's three floors.
While the upper two floors are bathed in natural light and have a feeling of space and airiness about them, as you take the stairs to the lower ground floor, the mood softens, the light dims, and the noises fade. On one side of the floor we are calling 'HEAL', is our gallery of crystals – they give the space a calming, restorative energy; and opposite them are our treatment suites. It is here that you will be able to experience our new products and treatment devoted to helping you sleep.
Restful sleep is one of the most fundamental ways we can care for our well-being. Sleep is our body's time to recover and restore itself after the day, yet so many of us struggle to achieve the recommended 6–8 hours. It is why we have created a tailored treatment with an accompanying range of products, devoted to relaxing your body and preparing your mind for a peaceful night's rest.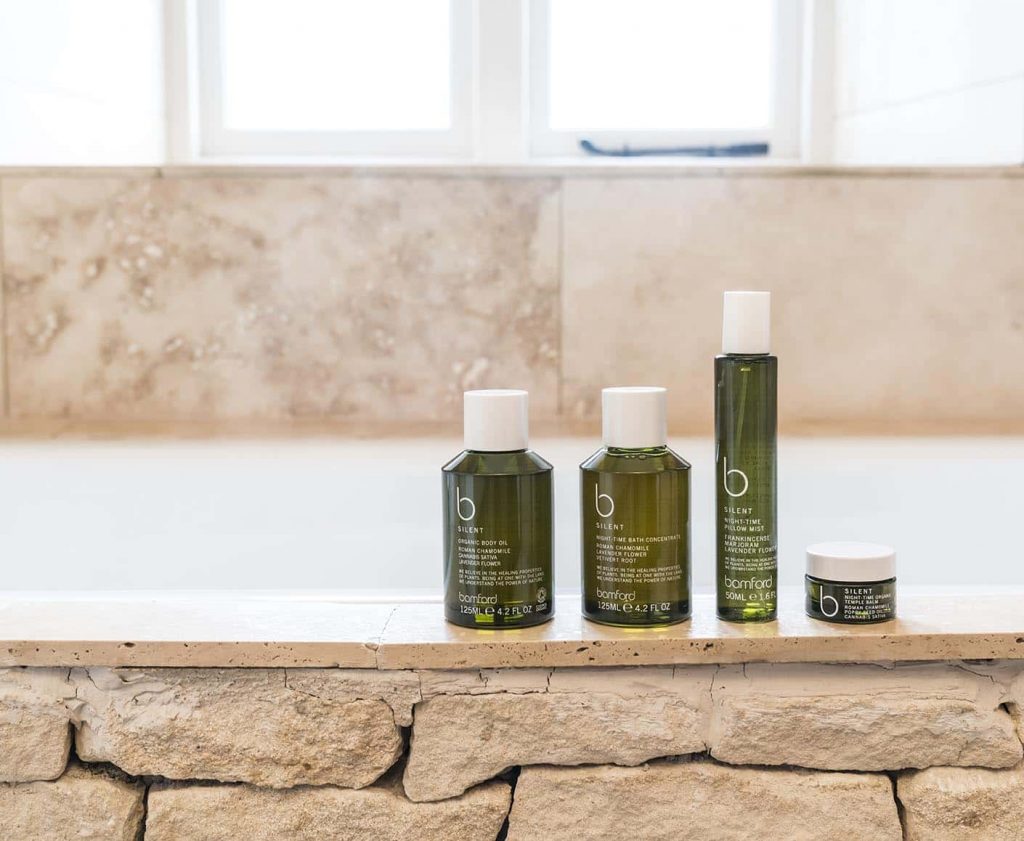 Rooted in ancient healing techniques, the treatment includes a stress-reducing footbath; a back massage, a series of assisted stretches and Japanese shiatsu rocking. Pressure points on the neck and chest are also targeted to release chronic stress. Our therapists use the products in our new b SILENT range, which includes bath and body oils made with Roman camomile and lavender flower, a soothing temple balm, a calming pillow mist and a relaxing organic infusion.
The feeling at the end of the treatment is like nothing I've experienced; my body felt completely relaxed, free from any tension and I felt calm and ready for sleep.
For more information about the treatment and to shop for the b SILENT products, please do visit us in our stores, or you can shop online here.