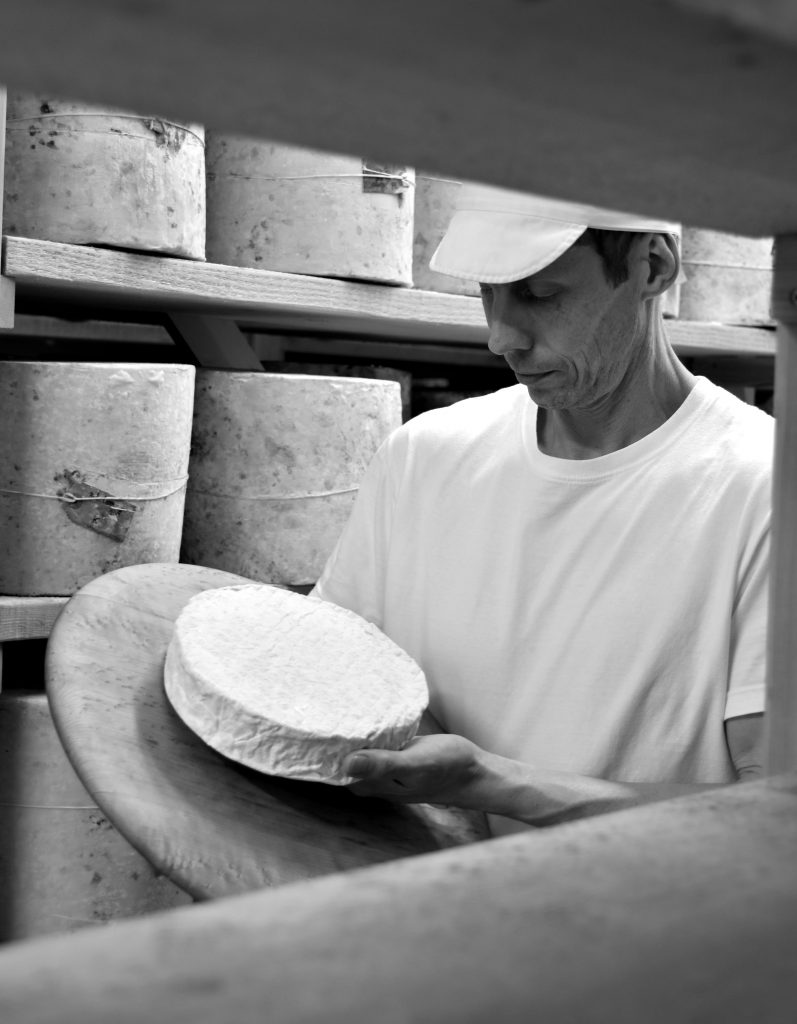 STORIES ·
20.02.19
Farming | Food
Of all the things we do at Daylesford, our Dairy and Creamery hold a special place in my heart because to me they are the seed from which the farm has grown. We founded Daylesford with our heard of pedigree Friesian cows – never knowing where that would lead us – and today the milk they provide remain at the heart of the farm.
I'm also very proud of the teams at the Dairy and Creamery and the work they carry out to create our range of products. Our cheesemakers have been recognised and awarded for the quality and exceptional flavour of our cheeses, so I'm very excited to be sharing news of a new cheese they have developed and are about to launch.
Penyston brie has been in development for three years by our Head Cheesemaker, Peter Kindel, to ensure it was absolutely perfect. It is a mild and creamy soft cheese which is made from the organic milk from our Gloucester and our Friesian cows, and is ripened for at least five weeks to create a rich, buttery flavour that becomes earthy with age. Peter and his team honour traditional methods of cheesemaking, separating the curds from the whey by hand and relying on intuition and skill to judge when the cheeses have ripened to be at their best.
Although we will be producing Penyston all year round, its flavour is at its most interesting now, in the colder months, when our cattle's rich winter milk gives the cheese an even more buttery taste and texture.
The cheese will be in store from next Wednesday and I am so looking forward to you trying it. I love it served simply, as part of a cheese board or on a slice of our organic sourdough, but it would also be delicious paired with a fruit bread.