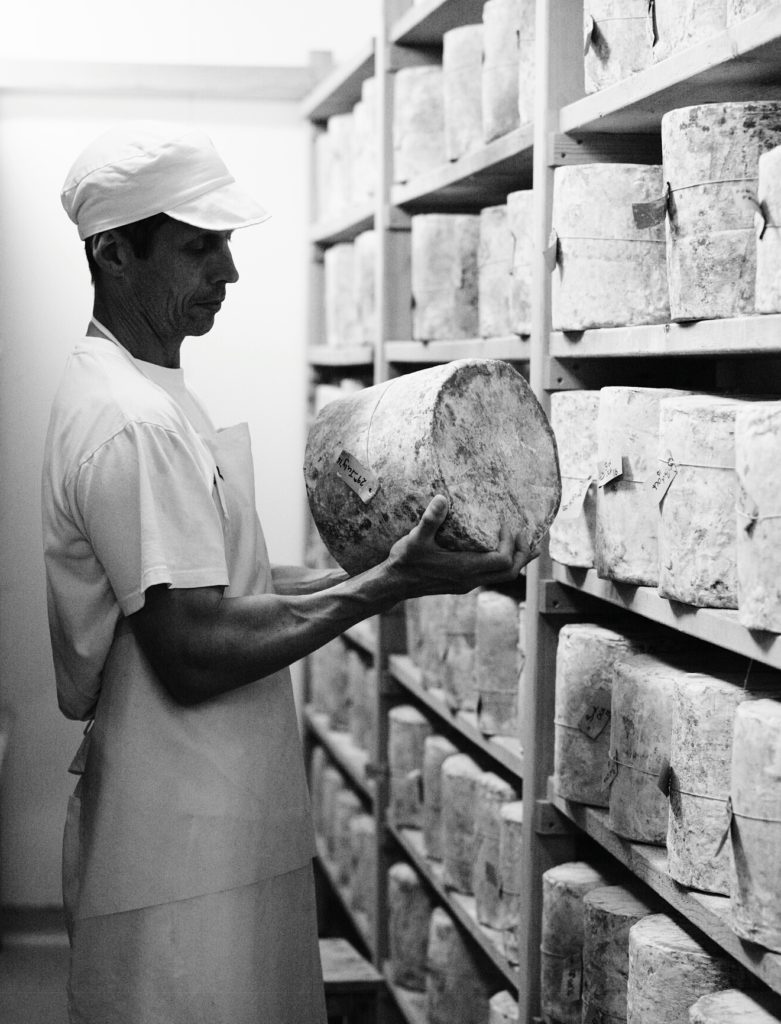 STORIES ·
08.11.18
Farming | Food
The World Cheese Awards were announced this week and I wanted to wish our wonderful Creamery team my warmest congratulations and share the news of their success.
Three of our organic cheeses were awarded medals in this year's ceremony: a Super Gold medal was given to our Double Gloucester, making it one of the best 78 cheeses in the world; our Single Gloucester was given a Silver; and our Daylesford Organic Blue a bronze.
Over 40 years ago, we founded Daylesford with a small herd of dairy cows. The cheese we were able to produce was one of the first products we sold when we opened our farm shop and today our pedigree British Friesian and rare-breed Gloucester herds and the organic milk they provide continue to be at the heart of the farm. To have our Creamery recognised in this way means a very great deal to me and is huge testament to the hard work and unique talents and skill of our cheesemakers.
Our Single Gloucester cheese is one of my favourite cheeses, not least because of its history. Old Gloucester cattle are a rare breed of cattle – at one point they became so scare that in 1994, the single Gloucester cheese, which has to made from the milk of an old Gloucester herd, was granted PDO (Protected Designation of Origin) status. After rescuing and breeding a herd of old Gloucesters, we are now one of only six producers in the UK to be allowed to make the cheese. To guarantee the purest, most authentic flavour for the cheese, we choose only to use milk from our Single Gloucester herd and we milk them separately from our Friesians.
For a short introduction to our dairy and how we produce our milk organically and sustainably, do have a look at the video below.