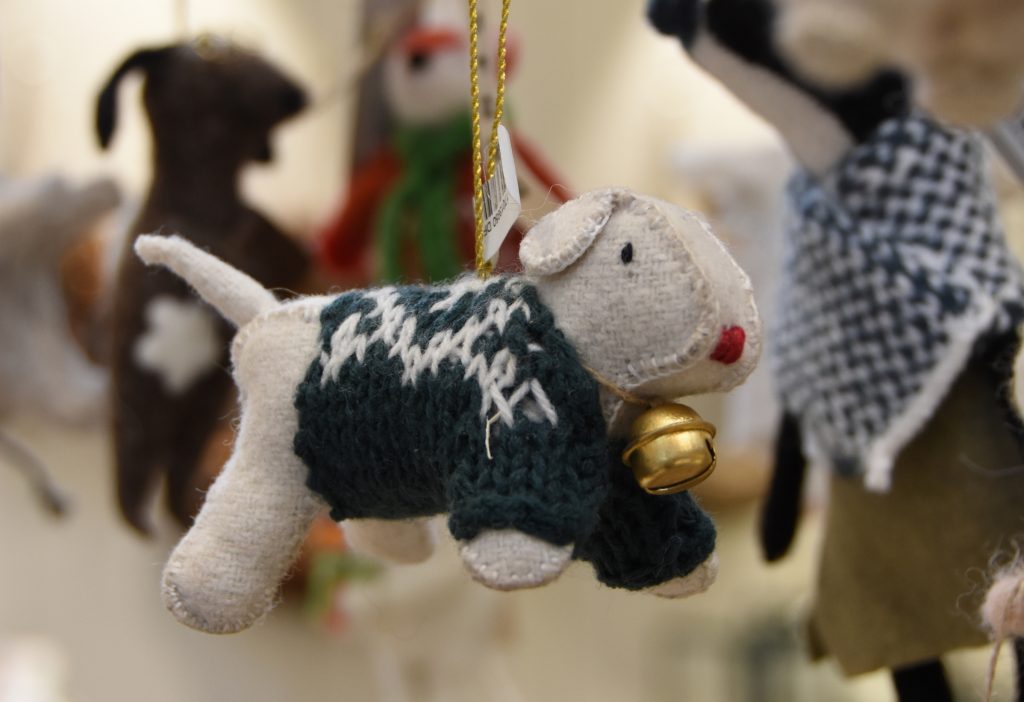 STORIES ·
19.11.18
Craft | Mindful Living | Sustainability
Decorating our Christmas tree and making the house look festive is one of my favourite times in the weeks leading up to the day itself – I love the ritual and sense of anticipation that accompanies those traditions.
If you're looking for something to decorate your tree with this year, I wanted to share details of the decorations we offer at Daylesford as the story and background to them are very close to my heart. The much-loved felt decorations are an important feature on my own tree and their charm never fails to bring a smile.
For over ten years we have been working with communities in India to create these decorations. We set up a stitching and embroidery centre where women from the local villages come to learn traditional weaving skills and make items they can sell at their local markets and in our farm shops at Daylesford. For me, this is the true meaning of sustainability.
This project looks after the livelihood of some of the most disadvantaged communities in rural India by providing a skill that is a means of generating income, leading to financial independence and self-sufficiency. Importantly, each decoration is stitched and hand-embroidered by the women, who are able to work from their homes or their village, keeping them close to their families and part of a community.
The decorations are available to buy online here, or visit us at one of our stores.