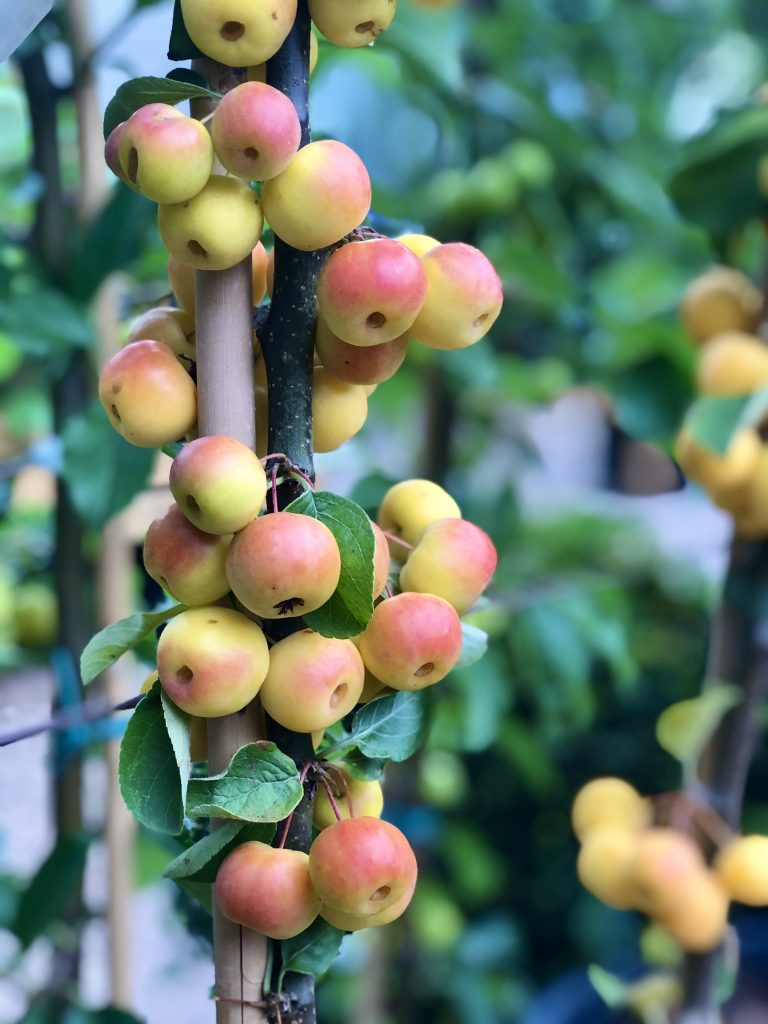 there is something deeply reassuring about the intimate contact with the earth that gardening offers
STORIES ·
08.10.21
Garden | Mindful Living | Sustainability
It has been a few months since we opened The Garden at Daylesford, our extension to the farmshop where we sell plants, seeds, tools, furniture and everything you need for your garden. My love for my garden – and its various shrubs, flowers and trees – is so wide that curating a selection for the space was no easy feat, so I thought I would share a little about the plant varieties we have chosen to stock this season.
Daphnes are a favourite shrub flourishing in my garden at this time of year, with pale and intensely fragrant blooms that sit well near paths or doorways. I also love white anemones, and find these pretty perennials are a nice way to brighten borders late in the season. As the flowers fade, autumn encourages us to be creative with how we add colour to the garden, so you will notice eye-catching details such as ornamental cabbages, gourds and topiary sculptures by Chelsea Flower Show award-winners, Agrumi.
Something I always consider when choosing plants is not just their value to me, but how they might help enhance biodiversity and their environment. My husband is particularly fond of English oaks, so it is exciting to have added to our collection this year, and sourced some organic Cotswold silver birch and maple trees too. Planting these sequesters carbon and helps to preserve local species for future generations – and autumn is the ideal time to do this, with cooler temperatures and rainfall allowing root systems to settle before the harsh winter frosts. Fruit trees offer lots of windfalls for birds and hedgehogs to forage throughout the winter, so it was important to include plenty of heritage apple varieties, as well as crabapple, mulberry, walnut, pear, cherry, plum and damson trees too.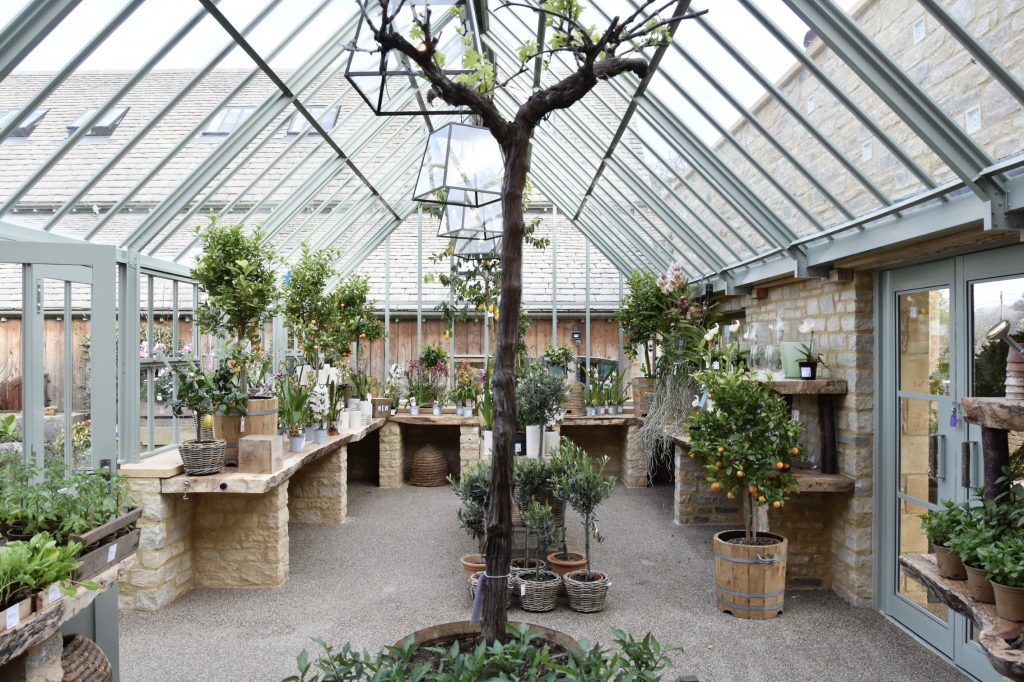 fruit trees offer lots of windfalls for birds and hedgehogs to forage throughout the winter

We only stock and use peat-free compost, helping to preserve this depleting natural resource, and I encourage visitors to help themselves to our free coffee granules, which needn't go to waste and can instead be used to enrich composting bins at home.
In addition to its practicalities and way it encourages us to nurture the nature on our doorsteps, there is also something deeply reassuring about the intimate contact with the earth that gardening offers, and it has always been an incredibly creative process for me – building a natural patchwork of colours, textures and scent always excites me. Our spring bulbs have just arrived, so now is the perfect time to plant tulips, narcissus and amaryllis, giving you beautiful flowers and burgeoning new life to look forward to in the new year. I hope you feel inspired to pay us a visit, and start nurturing some plants of your own soon.