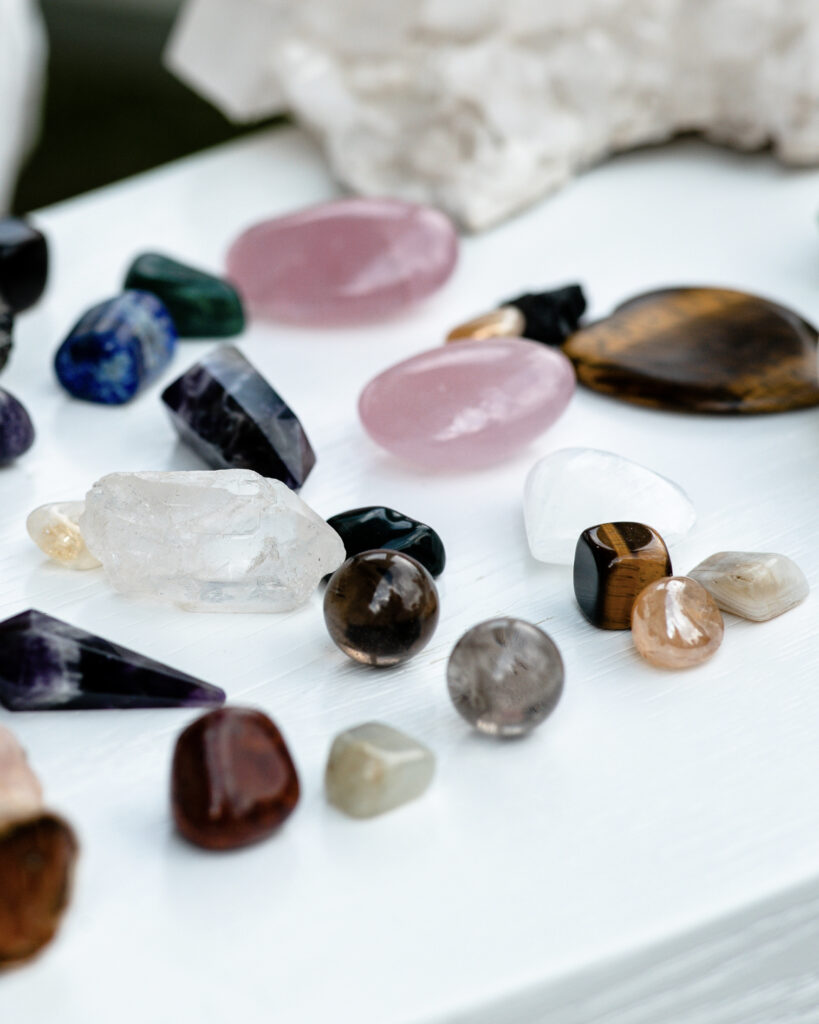 rose quartz carries a beautiful, feminine energy it opens my heart and makes me feel loved and protected
STORIES ·
08.02.23
Mindful Living | Well-Being
With the Leo full moon just behind us and St Valentine's Day on the approach, I have been thinking a lot about the concept of love, how we express or experience it, and what it means to me. Of course, the most significant loves in my life will always be my husband, family and friends, but in order to find contentment I believe it is important to find ways to love and care for yourself too.
Whether it's a hobby that brings you peace, preparing a nourishing meal, choosing a relaxing bath over a quick shower or simply taking time to breathe purposefully, finding small gestures that show kindness to yourself can be powerful ways of nurturing your sense of wellbeing.
Over the past year I've noticed that crystals have become more widely accepted as part of the wellness landscape and more of us are incorporating them into our wellbeing practices. I have found comfort in crystals ever since I started visiting India over 40 years ago. In India, there is a strong belief in chakras – our body's energy centres – and the need for energy to flow freely between each one. Although I know it may sound a little impenetrable to some, crystals can be used as part of a healing process to help unblock this energy flow, and they are something I've been drawn to naturally and instinctively.
I find crystals grounding and I like the constancy and strength that they represent – a reminder of nature's potency and our connection to the earth. There are many different types of crystals and their varying properties mean they can be matched up to specific energy centres – or chakras – in the body.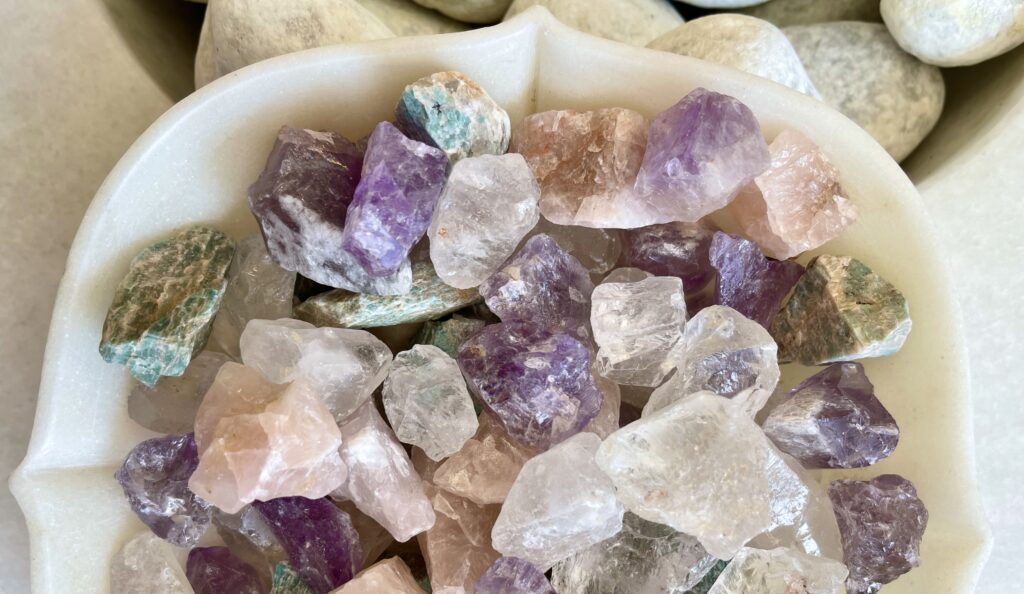 i like the constancy and strength that crystals represent – a reminder of nature's potency and our connection to the earth
Rose quartz is connected with our heart chakra, which sits in the centre of the chest and is associated with all forms of love, acceptance and connection to life around you. I think that this crystal carries a beautiful, feminine energy; it opens my heart and makes me feel loved and protected. I always keep a little heart-shaped rose quartz stone by my bed, on my desk or in my pocket; just knowing it's there makes me feel calm and content.
There are lots of ways you can incorporate rose quartz into your daily routine, from cooling eye masks and tactile stones to water bottles and gua shas. Here are a few Bamford ways to experience this crystal – whether as a gift to yourself or a thoughtful present for someone you love. If you are interested in exploring crystal healing further, we have many different Bamford treatments that incorporate the stones to help restore balance and energy flow. I will leave a link with more details here, or do pop into our spas to speak to one of our therapists for more information.