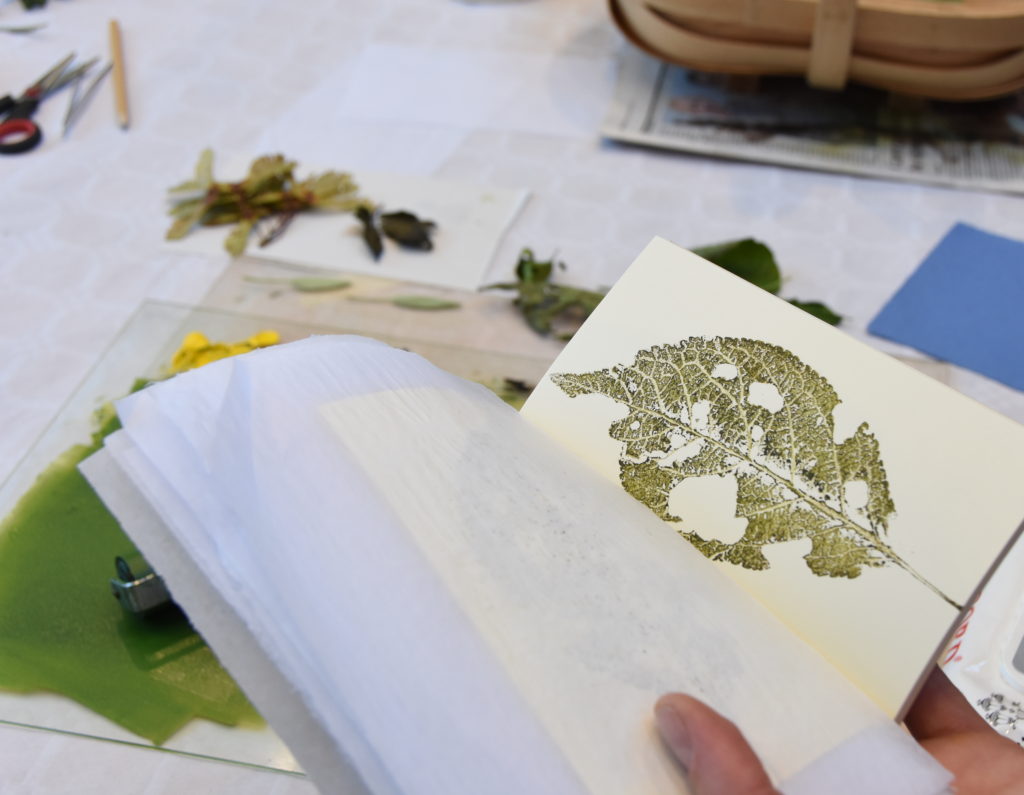 STORIES ·
27.09.18
Craft | Events | Garden
We host a wide range of events for budding artists and crafters at the farm but I wanted to share some imagery from a workshop we held this last week, which I found particularly beautiful and inspiring.
Led by designer and printmaker Pia Östlund, the workshop involved a fascinating couple of days exploring the techniques used in nature printing.
First developed in the 15th century to aid the study of medicinal and useful plants, guests learned a brief history of the technique, then put their skills to the test, making a series of patterns, a set of cards or a record of their garden.
The day was extremely popular so Pia will be returning to lead further workshops soon. Do keep an eye on our events page for more details.