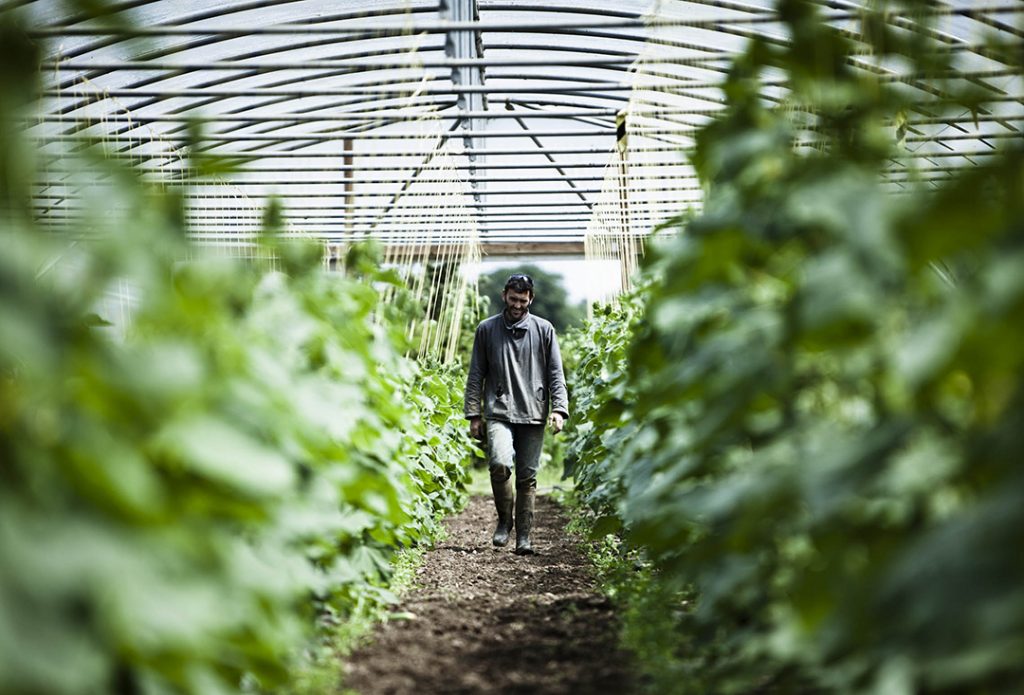 we furnished the space with our signature wooden panelling, cut from branches that have fallen on the farm
STORIES ·
05.11.18
Farming | Food | Sustainability
October marked the start of harvesting season on the farm, one of the busiest times of our year. But while the seasonal chill may not have appealed to all, for our growers on the farm, it's an exciting time – the moment they start to witness the fruits of their hard work. This year, October was an equally busy time for our team in London, as we opened the doors to our fourth London location at Brompton Cross, South Kensington.
While a London shop with its busy urban setting is of course a world away from the natural green surroundings of a farm; whenever we have opened a Daylesford destination outside of the Cotswolds we have always tried to bring a little of the farm to that location. By using natural materials to furnish the space and displaying our signature wooden panelling, cut from branches that have fallen on the farm, we have offered, gentle subtle reminders for ourselves and for our customers of our connection to nature and to the land we work.
Linking these two worlds is not always an easy feat, so for our newest farm shop, we have brought something a little more striking – a truly unique element from the Cotswolds, one that stands tall and proud in London as a reminder of our origins.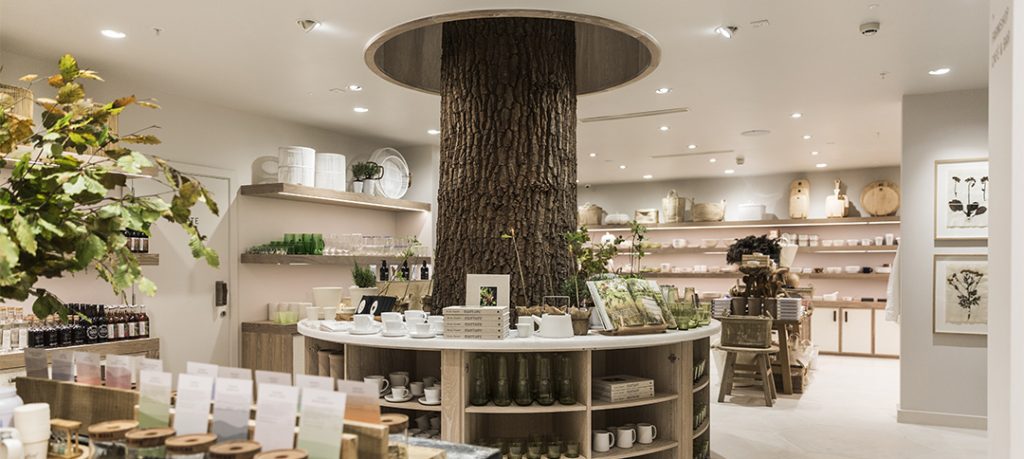 The beautiful old oak tree that runs through the centre of the building was dying and would not have lasted another winter, so it was felled and carefully brought to London.
We had to call upon a woodcraftsman, Rhys Davis, to get the tree into the space. He had to hollow out the trunk so that it could be installed through the centre of each of the three floors.
I owe Rhys and our entire team enormous thanks for undertaking and realising this project. I am very proud to have seen it come together and I do hope you'll have a chance to come and see it for yourselves soon.