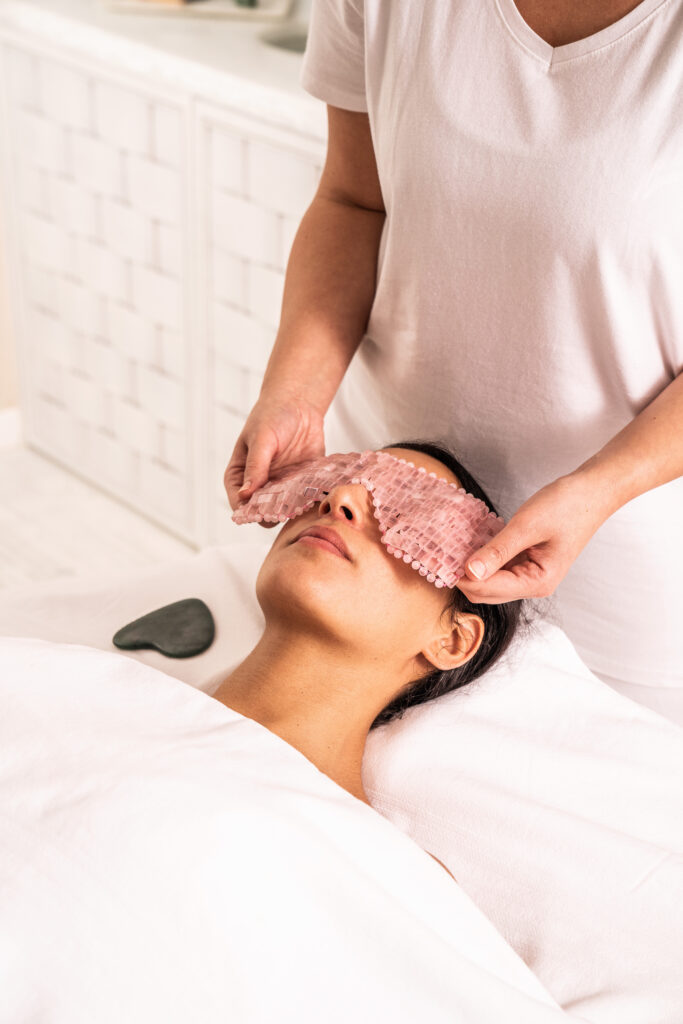 STORIES ·
10.02.23
Events | Mindful Living | Well-Being
Our aim at Bamford has always been to take a holistic approach to caring for your wellbeing, but above all I believe treatments and therapies should be tailored to the individual. I want our visitors to feel nurtured as we help them on the path to feeling well in body, mind and spirit – whether that is through a bespoke skincare routine, fitness class, attending a seasonal retreat or trying a new therapy.

With this in mind, we have launched a number of new medi-spa treatments at our Cotswold and London spas that may interest anyone looking for a new self-care experience. Using specialist, state-of-the-art technology, these non-invasive treatments take wellness one step further while still upholding Bamford's signature, holistic ethos, nurturing setting and expert care.

SkinPen is one of the most exciting new treatments we are offering – a micro-needling device that stimulates the body's natural skin-healing response to increase collagen and leave skin looking rejuvenated and radiant. It is also an effective treatment for acne scars, fine lines, surgical scars and hyper-pigmentation – all of which can impact your sense of confidence and overall wellbeing.

Dermalux is a light therapy treatment that I have been an advocate of for some time. Harnessing the natural power of light, the treatment energises skin cells to kick-start natural repair processes, leading to a brighter, more youthful complexion. It feels to me like lying under the sun – without any of the harmful effects of UV light – and can also be carried out on the body to ease joint pain and inflammation.

For fans of our signature, holistic facials, Aquapure feels like a natural extension of this, offering the deepest possible cleanse for clearer, more hydrated skin. The exfoliation aspect of the treatment removes impurities and dead skin cells to leave it glowing instantly – perhaps why it has been referred to as a 'last-minute red carpet' facial. Our Ultraformer III treatment also has immediate results, using non-invasive heat shots to lift and tighten skin – either on the face, neck or body.

If you are interested in seeing a little more of these treatments in action, there is a short video on my Instagram page showing a little of what you can expect. I will also leave more information and a link to place a booking here – or please do pop into our wellness spas where our Bamford experts will be happy to talk you through all our options.