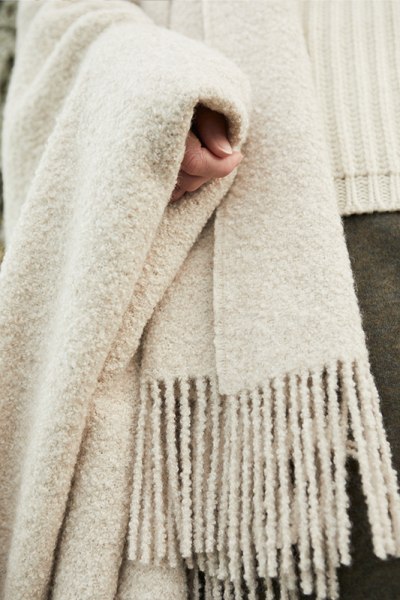 we have strong ties with the craftspeople who make our clothes, many of whom we have known for years and run family businesses
STORIES ·
28.09.20
Craft | Mindful Living | Sustainability
Autumn is a special time on an organic farm. The land turns over a bountiful harvest, we gravitate towards heartier flavours and reach for extra layers on our morning walk.
At the heart of every Bamford collection are our suppliers, manufacturers and the artisans with whom we work. As the world becomes more dependent on technology, it is important for us to preserve their traditions and skills. We are proud to have strong ties with the craftspeople who make our clothes, many of whom have for years and run family businesses.
This collection celebrates them and looks to the great heritage of textiles in the United Kingdom. We choose Scottish manufactures for their unrivalled knowledge and understanding of wool and cashmere and the stunning quality of their materials.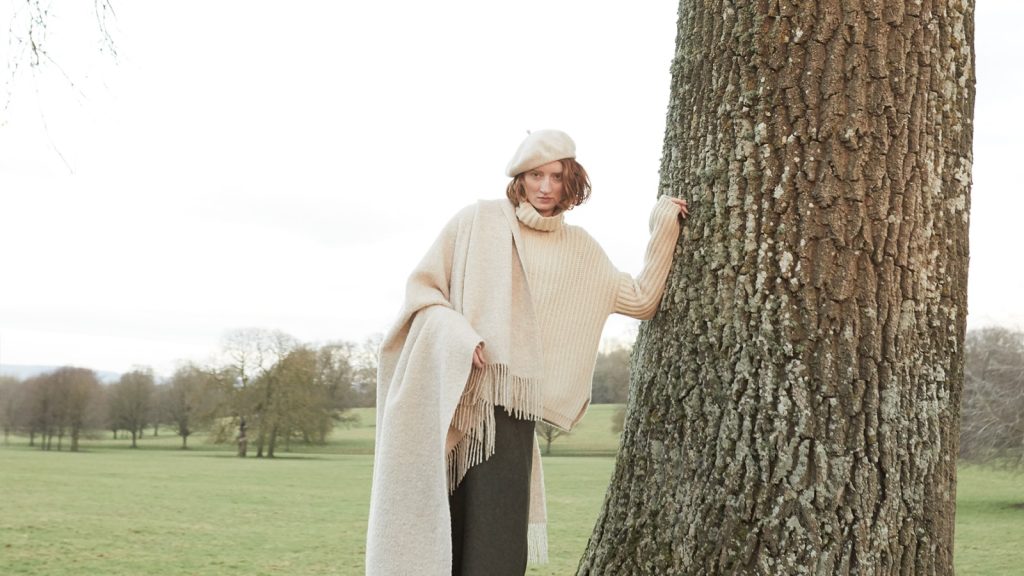 I hope that you will see our great love of the land through this collection. We were inspired by the fields and farms of England and the wild landscapes of Scotland. From inky charcoals to chalky whites, our collections have always embraced nature's palette but this year, we celebrated the earth's materials even more.
Almost one fifth of this collection uses fibres that have been left in their raw state. The houndstooth of the makay jacket and clara culotte was achieved using undyed, virgin wool because we believe that these fibres don't need to be tampered with to be luxurious. In doing so, the collection has a deliberate symmetry between preserving natural beauty and the traditional techniques of our artisan producers.
In wearing Bamford, you are supporting an enterprise that wants to make the world a better place. Since the beginning, our designs and focus have not simply been about lightening our footprint and striving to help prevent a worsening global crisis; it has been to use our clothes and the way they are produced to regenerate and give back.
We hope to support and highlight the quieter voices around the textile industry – the artisans whose lives are centred around its crafts; the farmers who work the land that provides for it; and the soil that gives life to the fibres from which it stems.