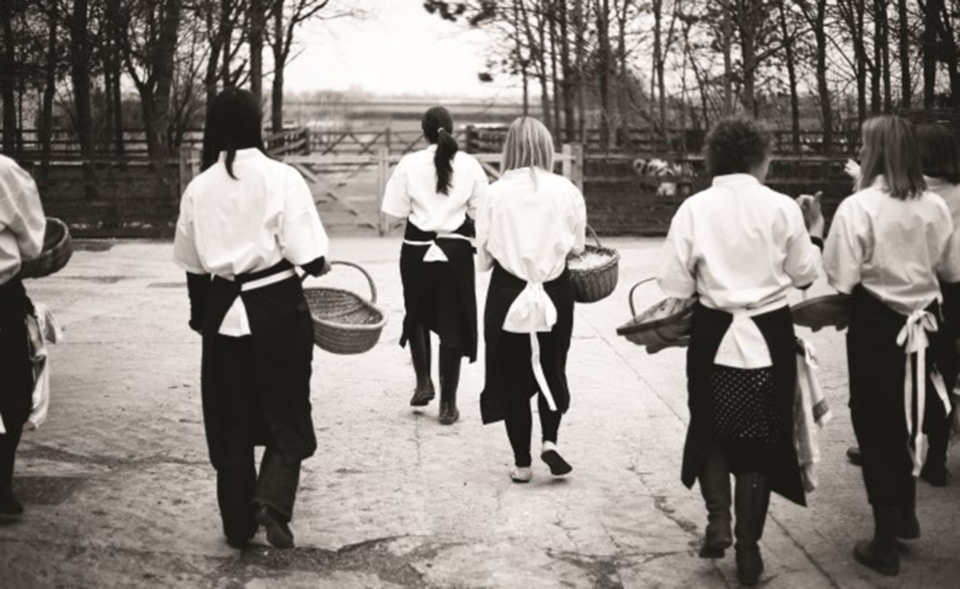 STORIES ·
18.11.18
Events | Food
I am so proud to announce that The Cookery School at Daylesford has been awarded Sustainable Cookery School of the Year by Looking To Cook, in association with the Sustainable Restaurant Association (SRA).
The first award of its kind, the Cookery School at Daylesford achieved an SRA rating of 86%, the highest of any cookery school in the UK. In a statement the SRA explained "while [Daylesford Cookery School] did excel when it came to sourcing – students always get to cook with organic meat, poultry, cheese and eggs – it also proved a worthy winner because of its all round sustainability. In the other two main areas of sustainability on which all the schools were judged, Society and Environment, Daylesford proved its credentials, using solar energy and supporting a number of local charities among a host of initiatives. Students also get to learn about the provenance of the produce they cook as well as the health and nutritional content of the finished product."
The award rounds off a fantastic year for sustainability at Daylesford, with our cafés receiving a 3* SRA rating earlier in the year.
Steve Brown, Head Cookery School Tutor said: "The award is a tremendous honour for all of the team here at Daylesford. We are incredibly passionate about sustainability and this award is a real testament to Daylesford's ongoing efforts to do everything that we can to protect the environment around us through organic and thoughtful sourcing, reducing energy and water consumption, waste management and the message that we share with customers at The Cookery School on a daily basis. The SRA has become a key player in helping our industry move forward in a positive manner and we are delighted to have gained such a high rating with them. However, the job is never complete and we are dedicated to becoming better each and every day."
Congratulations to the team!