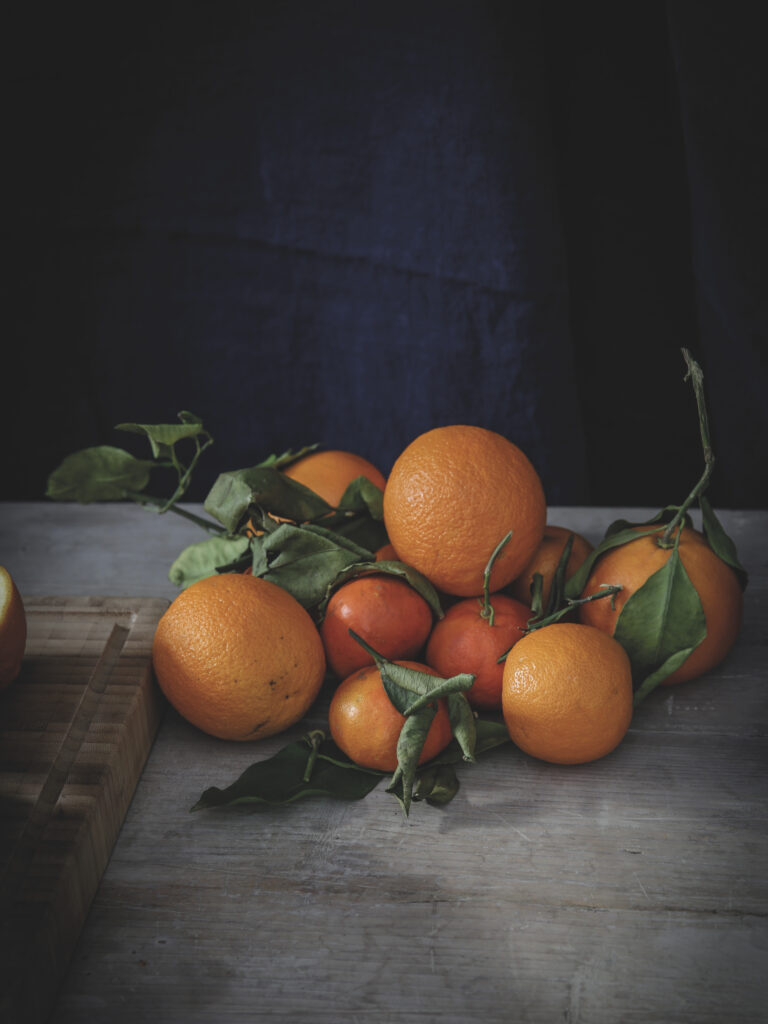 a quick and easy alternative to a traditional steamed pudding, this is a brilliant way to use up any jars leftover from last year's marmalade batch
STORIES ·
27.01.22
Food | Recipes
Bright, aromatic winter citrus fruits are such a treat at this time of year, reminding me of sunshine, warmth and holidays. Seville oranges are one of my favourites – although their season is quite short, running from the end of December until mid-February. Making marmalade in January has become an important ritual in my house, ensuring we can enjoy this wonderfully bitter fruit all year round; whether in a glaze for ham, spread on toast, or in the form of these sticky marmalade puddings.
A quick and easy alternative to a traditional steamed pudding, this recipe is also a brilliant way to use up any marmalade you might still have in your cupboards from last year's batch – and is particularly delicious when served with lots of good English custard or cream. I have shared the written instructions below, and plus a short video of the recipe in action over on my Instagram channel.
Serves 4
Ingredients
100g caster sugar
40g treacle
2 eggs
Splash of rum, whiskey, Cointreau or orange juice
130g marmalade, plus four tablespoons for the sauce
50g frozen butter, plus some softened
butter to grease the moulds
100g self raising flour, plus extra to dust the moulds
1 orange
English custard to serve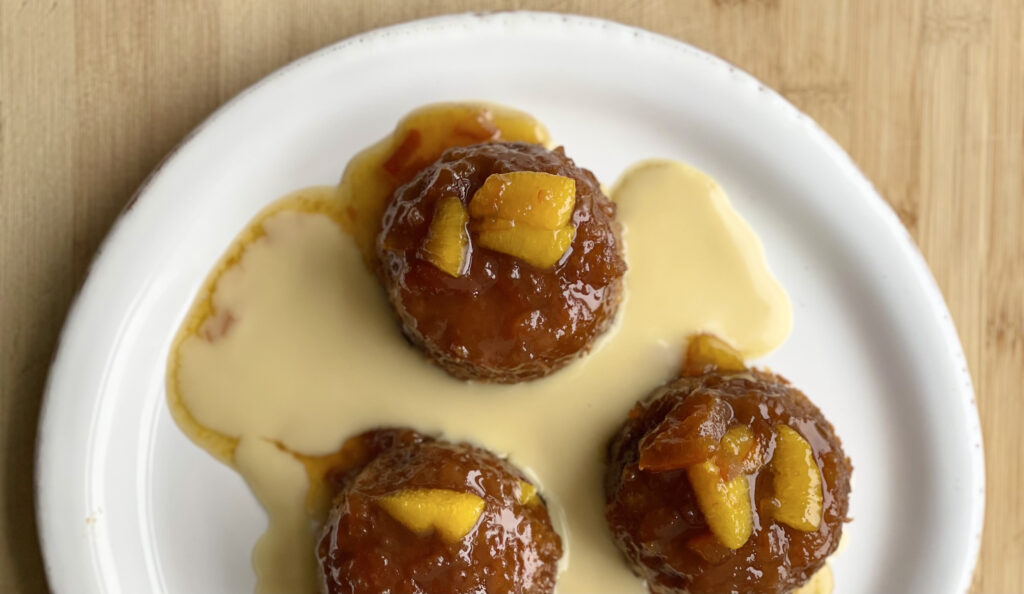 bright, aromatic winter citrus fruits are such a treat at this time of year, reminding me of sunshine, warmth and holidays.
Preheat the oven to 175ºC fan and warm four tablespoons of marmalade in a small saucepan until loosened. Allow to cool a little.

Use a pastry brush to lightly grease four dariole moulds with softened butter, then dust with flour, tapping out any excess. Spoon two teaspoons of the loosened marmalade into the base of each (the rest will be used later in the sauce), then put your tins into the fridge to chill.

Measure the sugar, treacle, eggs and rum into a large mixing bowl, and use hand beaters to whisk together until light and fluffy. Mix in 130g of marmalade, plus the zest of one orange.

Measure the flour into a separate bowl, then grate the frozen butter on top and stir to combine. Fold this through the wet mixture until combined, then pour into your greased dariole moulds.

Place into a shallow baking tray, and pour enough water into the base of the tray to reach halfway up the pudding moulds. Bake in the oven for 40-45 minutes or until the tops are golden and risen. Remove and allow to set for 5 minutes before loosening the edges with a knife and turning the puddings on to serving plates.

Squeeze the juice from your zested orange, and peel the other half before slicing into segments. To make the sauce, add the orange juice to your small pan of loosened marmalade from before, and bring to the boil. Remove from the heat, stir through the orange segments, and spoon this sauce on top of your baked puddings.

Serve with a generous jug of good English custard.

You can find my Seville Orange Marmalade recipe in my cookbook, A Love For Food.