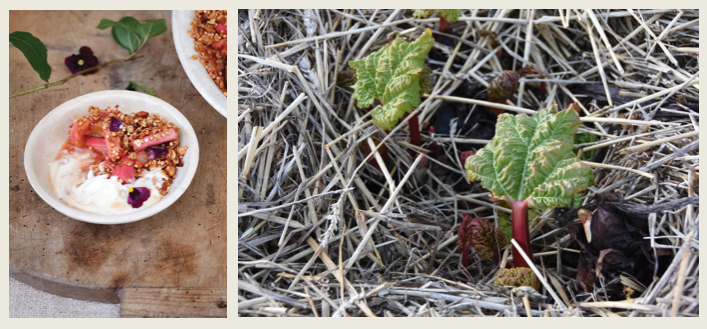 STORIES ·
18.05.18
Recipes
With the warm weather, I've been eating outside at every opportunity recently and inviting friends to come and have lunch or dinner in the garden. I don't really have a sweet tooth, but I do love serving puddings when I'm entertaining, and something fruity and light is a wonderful way to end a meal.
This panna cotta recipe is taken from my book Nurture and is perfect at this time of year. If time is short, you could serve the rhubarb and oranges on their own with just some thick yoghurt or cream and some granola.
If you're entertaining this weekend, why not give this recipe a go. For more seasonal recipes like this one, you can purchase Nurture book here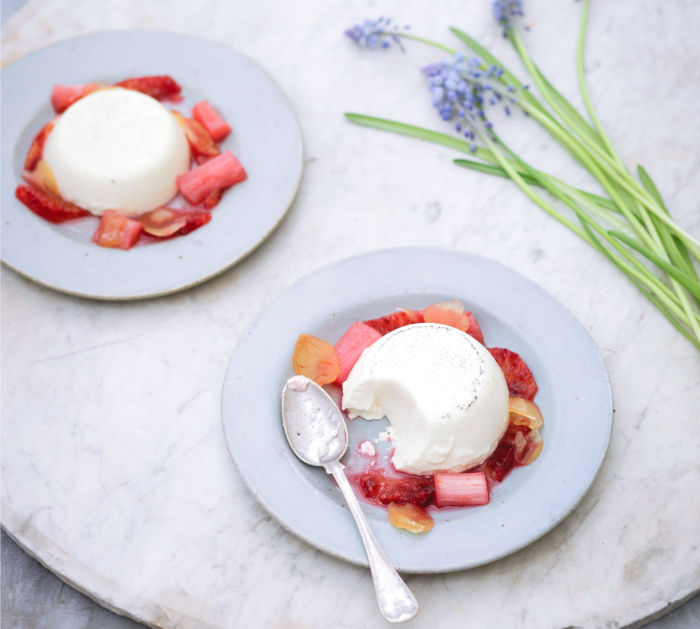 Serves 6
unsalted butter, for greasing
400ml double cream
100ml full-fat milk
2 vanilla pods, split lengthways and seeds scraped out
zest of 2 oranges
100g caster sugar
3 gelatine leaves, soaked in cold water for 5 minutes
For the poached rhubarb
250g caster sugar
1 vanilla pod, split lengthways
6 rhubarb sticks, washed and cut into 2cm pieces
To serve
3 oranges, peeled, pith removed
and segmented
2 pieces of candied stem ginger, thinly sliced
Lightly grease six 150ml ramekins.
Put the cream into a heavy-based pan with the milk, vanilla seeds, orange zest and sugar. Slowly bring to the boil. Once boiling, remove from the heat. Squeeze any excess water out of the gelatine leaves and then add them to the pan. Stir until the gelatine dissolves, then strain the mixture into a jug. Divide the liquid between the ramekins and chill until set – this will take several hours, so it's best to do it overnight.
To poach the rhubarb, make a syrup by combining 500ml water with the sugar and vanilla pod in a large pan. Bring to the boil and stir until the sugar is dissolved. Reduce the heat and simmer for 2 minutes. Add the prepared rhubarb and simmer until tender, about 3 minutes, then remove with a slotted spoon and leave to cool.
To turn out the panna cotta, briefly dip the base of each ramekin in hot water and turn out onto serving plates. Arrange some poached rhubarb, oranges and the sliced stem ginger around each set cream and serve immediately.