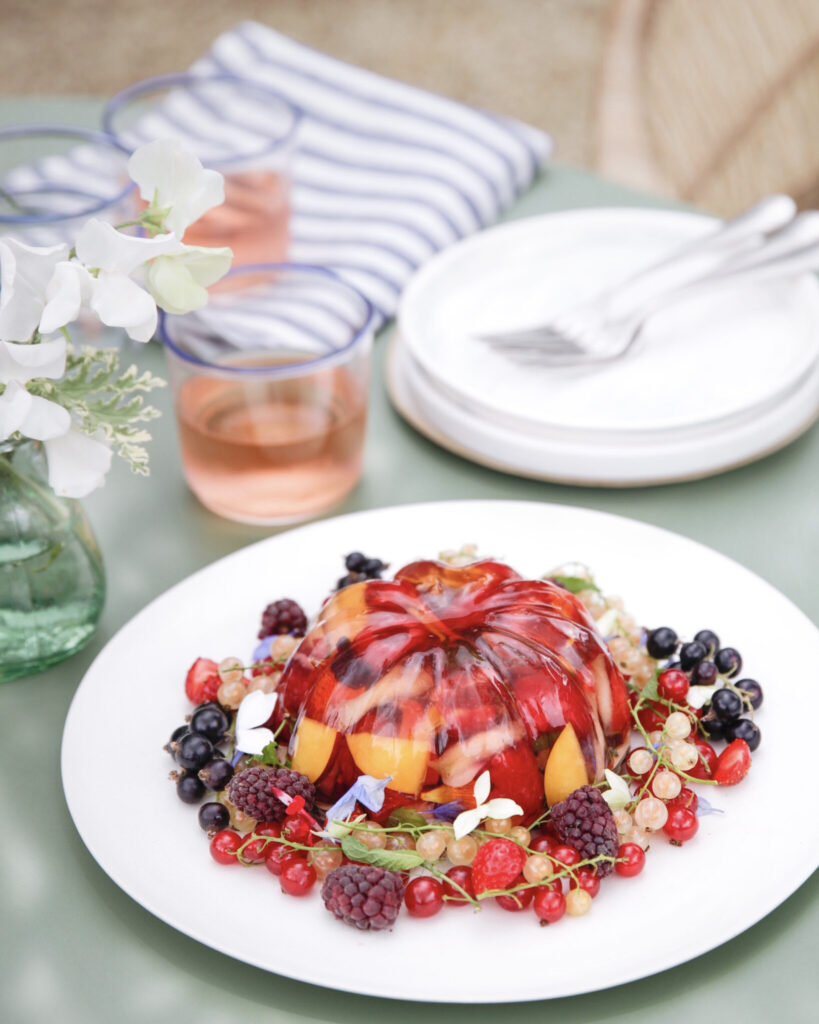 I think this quintessentially British pudding would make the perfect centrepiece to end a celebratory Jubilee lunch this weekend
STORIES ·
31.05.22
Food | Recipes
I am extremely fond of jellies – perhaps because they make me feel like a child again. There is always something exciting about unmoulding and decorating the different shapes. Being such a quintessentially British pudding – and a lighter alternative to a trifle – I think this would be the perfect centrepiece to end a celebratory Jubilee lunch this weekend.
This contemporary rosé and berry recipe comes from my cookbook Nurture – and is definitely one for the grown-ups. Made with organic rosé wine from Léoube, our estate in Provence, and a mixture of seasonal berries, it has a beautifully light and delicate flavour. I like to bring it to the table with a jug of cream, some good vanilla ice-cream and a bowl of extra berries.
Serves 8
Ingredients
1 litre Rosé de Léoube, or other dry rosé wine
275g caster sugar
3 sprigs of mint, plus extra to decorate
2 star anise
4 slices of lemon
10 gelatine leaves
200g raspberries
200g loganberries
200g tayberries, or other seasonal berries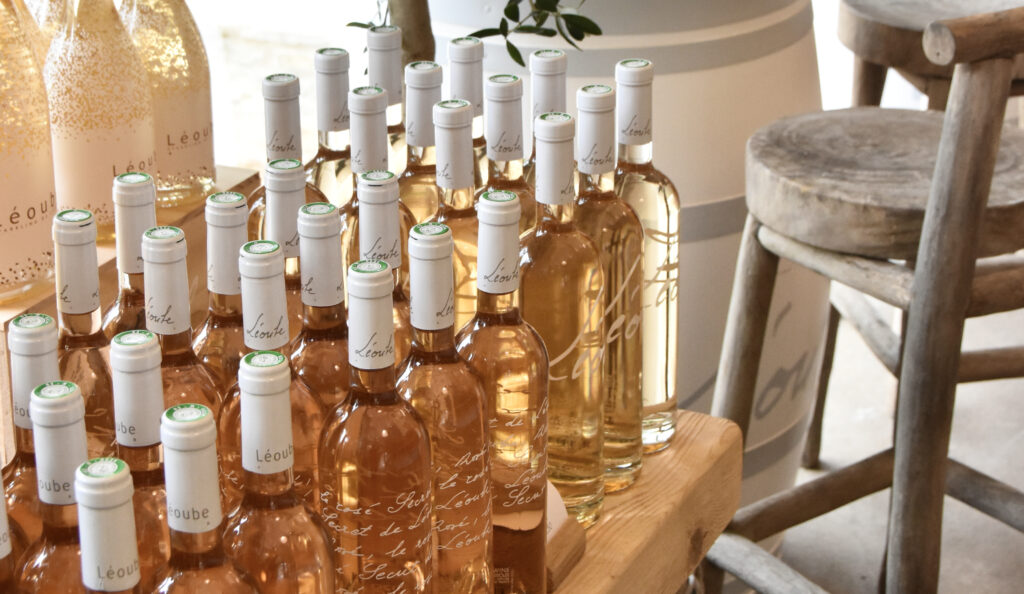 This recipe is definitely one for the grown-ups – made with organic rosé wine from Léoube, our estate in Provence
Line a 1-litre loaf tin, or similar sized mould, with cling film with some overlapping the sides – this will help when turning the set jelly out.

In a small pan, gently heat the wine with the sugar, mint, star anise and lemon slices. Stir to dissolve the sugar and allow to infuse for a couple of minutes.

Meanwhile soak the gelatine leaves in a small bowl of cold water. Strain the wine through a sieve and add the softened gelatine leaves to the wine, squeezing out any excess water first. Stir to dissolve.

Pour a centimetre of jelly into the lined mould and place in the fridge to set. Once set, add the berries in layers and then pour over the remaining wine mixture. Carefully return to the fridge and leave to set for at least 4–6 hours.

To serve, unmould the jelly on to a serving dish and decorate with mint sprigs.