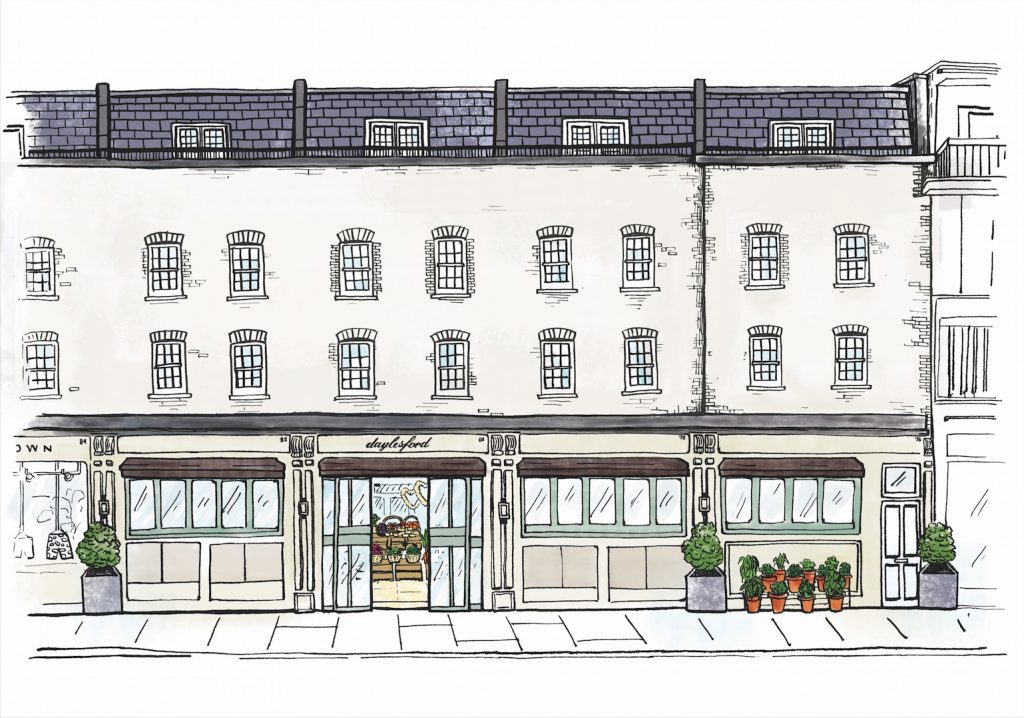 STORIES ·
07.09.18
Events
Today I'm very happy to be sharing news of a project our teams at Bamford and Daylesford have been working on for many months.
At the start of October we will be opening the doors to two beautiful new London destinations, both in the heart of Brompton Cross in South Kensington.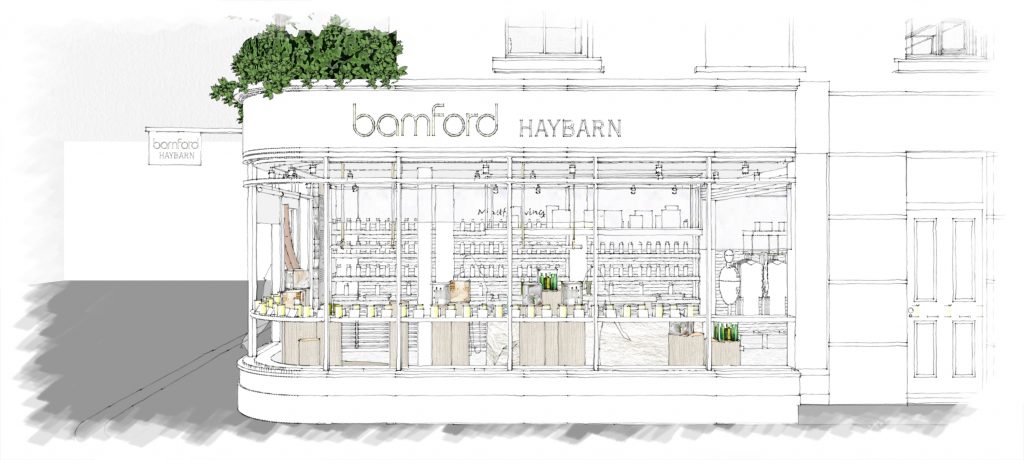 Evoking the atmosphere of a farm shop within an urban setting is a difficult feat to achieve and while we are often asked to bring more of the farm to London it's something we do not enter into without a huge amount of research and thought regarding the location as well as the building itself.
For Daylesford's fourth opening we wanted to find both a space and a home that retained the character and identity of our other London outlets but above all continued to echo the natural warmth and spirit of the farm. I'm delighted that we have found it in Brompton Cross, a vibrant area with a relaxed neighbourhood feel and community.
Spread across three floors, Brompton Cross will become the largest of our London outlets. As well as an abundance of organic produce from the farm and our homeware collection, new features include two large open fire ovens to bake our signature seasonal sourdough pizzas, a juice and smoothie bar and a much larger fresh salad and takeaway counter for busy Londoners.
Meanwhile, just around the corner, on Draycott Avenue, Bamford have created a pioneering new wellness and retail destination.
Bamford Haybarn Brompton Cross is a holistic space, a sanctuary of calm designed to recharge, restore and nourish body, mind and spirit. Inspired by the natural surroundings of its original location in the Cotswolds, the team has brought nature into an urban architectural space.
Each floor is devoted to one of the three core pillars in our well-being philosophy: move, breathe, heal.
The ground floor is the space to breathe: to slow down and take time to be with yourself. It is a soothing, calming space where you can sip an organic infusion – each blended to target a specific area of well-being, browse our collection of clothing, body and skin care products, or experience a complimentary express sample of an organic skincare ritual.
On the lower ground floor are two luxurious treatment suites. These will allow our therapists to create bespoke experiences that will truly pamper and respond to individual needs. All of our treatments take healing as their focus: not only designed to relax your body and mind, all treatments combine the best techniques and traditions from around the world, from Shiatsu and abdominal massage, to Japanese rocking techniques, hot and cold jade stones, crystal healing and reflexology.
On the top floor you can practise gentle movement or meditation in the tranquil sanctuary of our skylit studio. There will be a range of classes on offer, from restorative and dynamic flow yoga to sound healing, as well as a rota of visiting experts offering ancient as well as the very latest developments in movement and healing therapies.
We are all looking forward to welcoming you very soon.
To keep up to date with all the developments and for more information, visit: www.bamford.com/pages/haybarn-spa-brompton-cross/ and https://www.daylesford.com/locations/brompton-cross-sw3/