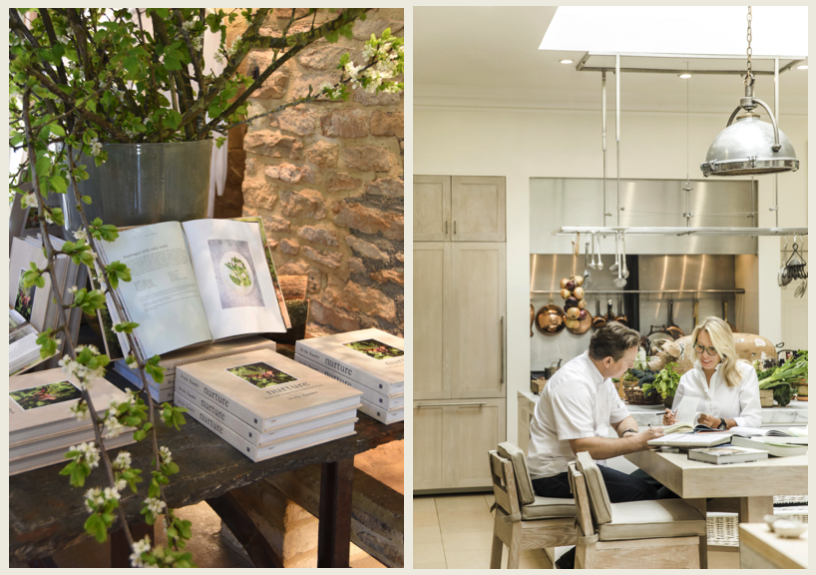 STORIES ·
03.05.18
Recipes
Over 40 years ago I started out along a path that I never imagined would one day lead me to this point. But today, as my book Nurture launches, the story of that journey comes to life on the page and that is a very humbling moment.
Writing a book is not always an easy process, but over the course of the past year it has been very heart-warming to look back and reflect on some treasured memories and to feel very proud of everything that my teams at Daylesford and Bamford and I have achieved. It is those achievements that have encouraged me to share our story. It has not always been easy – organic farming has many challenges – but it is a constantly rewarding endeavour that teaches me something new every day.
I hope that you will enjoy Nurture and find inspiration within it. In celebration of its launch, today I am sharing one of my favourite recipes from the book, which brings together many elements of what we do on the farm. If you enjoy the recipe and would enjoy cooking more like it, you can purchase the book here.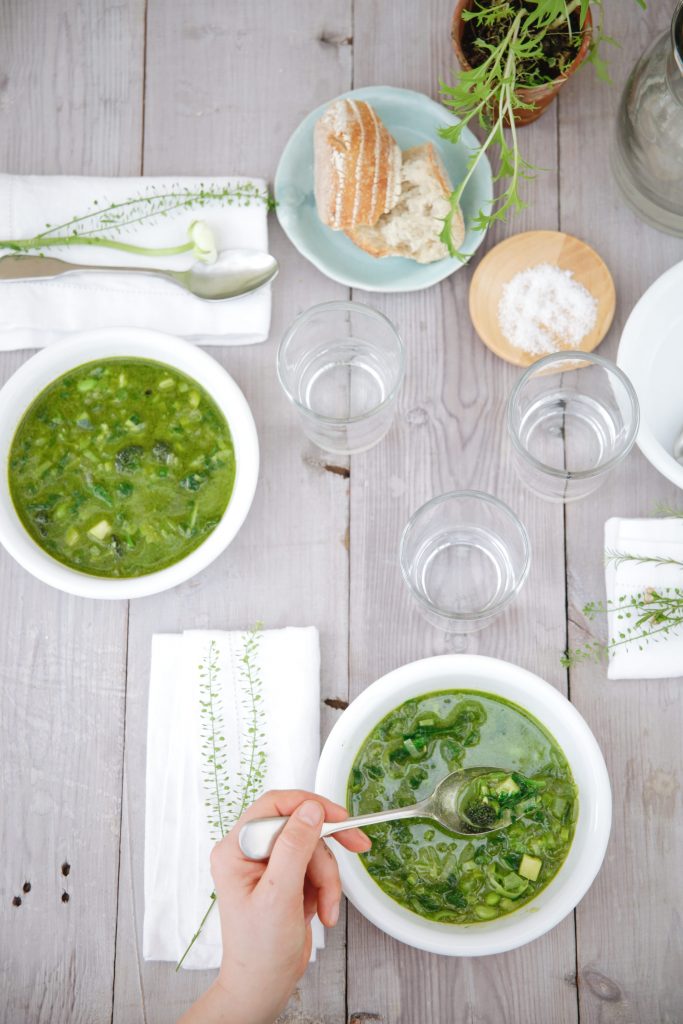 Spring Green Minestrone
A twist on the tomato-based soup, this uses the best of the season's green vegetables – beans, courgettes, peas and broad beans. Full of nutrients, the bone broth also packs it with flavour and a hit of goodness. The soup rides and falls on the flavour of the broth. I like a chicken broth as it makes use of leftover bones from a Sunday roast, but you could also use a homemade or good-quality vegetable stock. It's a versatile recipe so you can really use whatever vegetables you like – just adjust them according to what you have in your garden or what's in season at the shops.
2 tbsp olive oil
225g spinach, washed
225g rocket, washed
1 onion, diced
2 celery sticks, diced
2 courgettes, diced
2 leeks, trimmed, washed and diced
180g green beans, trimmed and diced
1.2 litres chicken bone broth or good-quality
vegetable stock
bouquet garni (sprig of parsley, bay leaf and sprig of thyme tied with string)
100g peas
100g broad beans, tough skins removed
juice of ½ lemon
salt and pepper
shop-bought or homemade pesto, to serve
Heat the olive oil in a pan and wilt the spinach and rocket. Remove from the pan, cool and roughly chop. Add the onion to the same pan with the celery and cook for about 10 minutes until softened, then add the courgettes, leeks and beans and sauté for 5 minutes.
Pour in the stock and add the bouquet garni, bring to a simmer and cook for 5 minutes, then add the peas and broad beans. Add the wilted spinach and rocket with the lemon juice and check for seasoning.
Serve in warmed bowls with a spoonful of pesto on top of each.