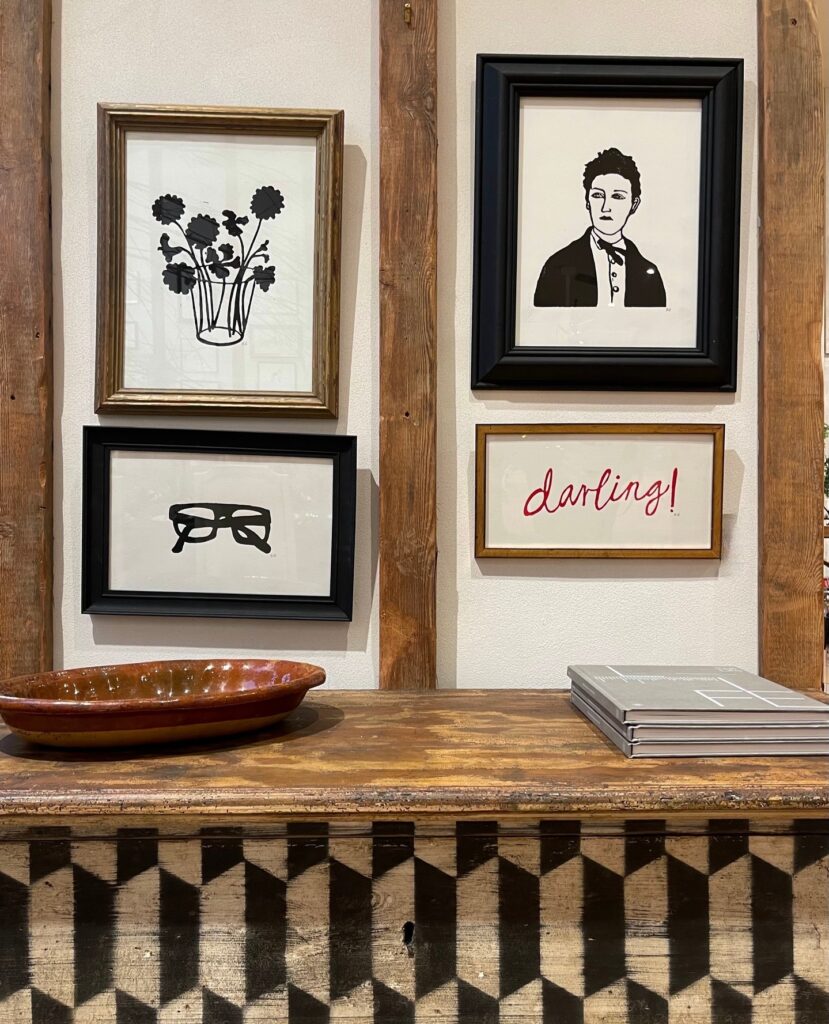 You're endlessly busy and dreaming up new projects so there is always something new to do
STORIES ·
02.06.23
Food | Mindful Living
Hugo Guinness is a painter, illustrator and writer – and he is also a brilliant friend. We have worked together for more than fifteen years, over which time Hugo has brought his unmistakable irreverence to everything from tablecloths and vodka bottles to coronation teapots and the identity for my pubs. He isn't afraid to push me outside my comfort zone, so we always have great fun dreaming up designs together. Aside from his quick wit and sense of humour, I am in awe of the skill and craftsmanship behind his work. Everything is sketched, painted, cut and printed entirely by hand in his studio in Brooklyn, New York, so it was wonderful to speak to him more about his preferred mediums and favourite pieces from over the years.
We have collaborated on countless designs, from wildflower tablecloths and Daylesford's coronation collection to logos for The Wild Rabbit and The Fox. Can you pick a favourite from over the years?
I do like the wildflower tablecloths you have hand-blocked in India in indigo. And the pole dancer [on the wall] in the new gym at The Club.
I particularly love the little characters you created last year for each of our bedrooms at The Fox. What is your first port of call when starting a project like this?
Usually, you write to me and say something like 'I'm doing up a new pub, it's called the Fox, can you please do something for us?' And I will do some hounds, a horse or two and someone jumping a ditch.
You are based in Brooklyn but there is an unmistakable and quintessential British charm to your work. How do you instil this?
I love England and nature and flowers.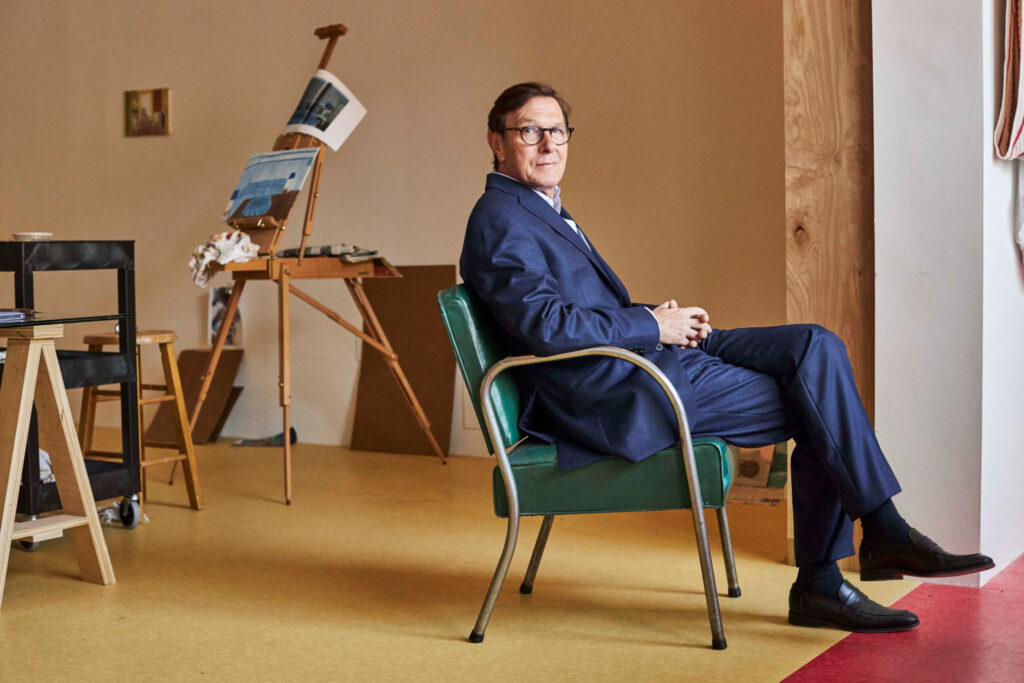 usually, you write to me and say something like 'I'm doing up a new pub, it's called the Fox, can you please do something for us?'
You have mastered many mediums, from lino cut printing to drawing and painting. How do you decide which one feels right for a project?
I usually do a block print of the images and text in black and white. We then enlarge the design or colour them or repeat them depending on the product. I like to do colour more and more and try to make it fun. For instance, the Daylesford gin and vodka have naked women dancing around the bottle in some pagan rite. 
There is so much character and sense of irreverence in your drawings. They always bring a smile and I love the work we do together. What is the secret to our happy years of collaboration? 
You have been an important, loyal friend for many years. You're fun and I respect you very much so working [together] has always been a pleasure. You're endlessly busy and dreaming up new projects so there is always something new to do.
You can find some of Hugo's recent designs for Daylesford available to purchase here.
Portrait photo credit: John Huba