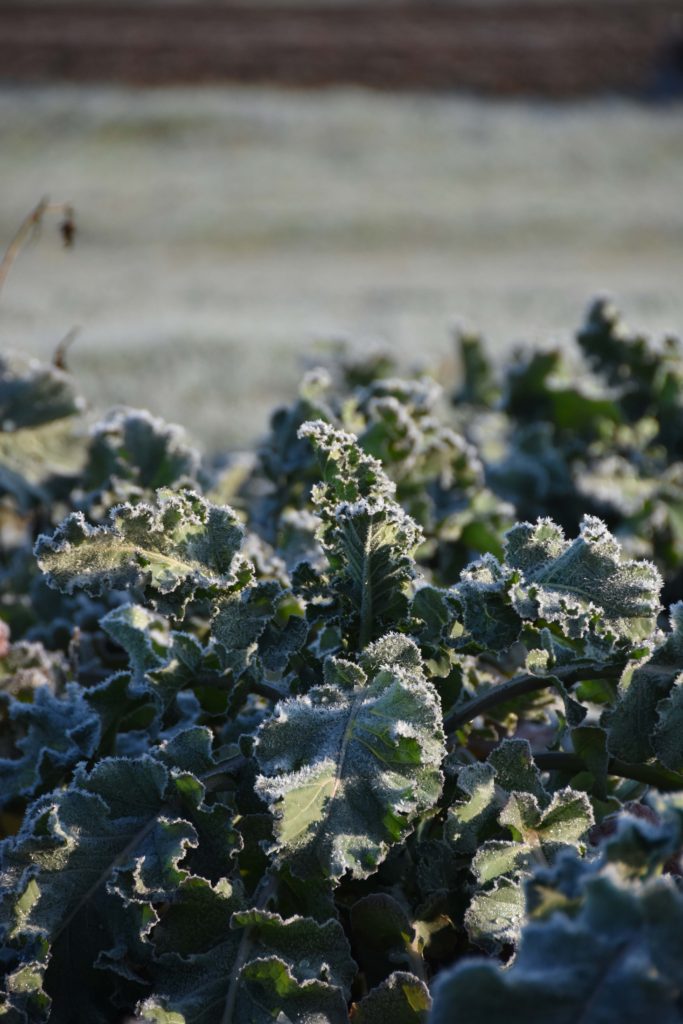 STORIES ·
13.12.18
Farming | Food | Recipes
We've had a cold snap in the UK this week, which means waking up to misty mornings and a dusting of frost on the fields.
Although the landscape can look bare and bleak, there is still life in the soil and a frost on the ground is actually believed to improve the flavour of many winter vegetables; it brings out a natural sweetness in them.
Winter greens are a seasonal favourite in our household but I am particularly fond of the humble Brussels sprout. Although sprouts can be cut from their stalks from early November, I do think they taste better with a little frost on them – they're definitely sweeter.
Many of us associate sprouts with a token helping on Christmas Day, which is a shame as they are in fact very versatile as I hope the recipe I'm sharing below shows.

Something green, light and fresh can often be a welcome addition to the table during the festive season so this simple, nourishing salad is a good way to give your sprouts a twist, as well as making use of their often overlooked yet delicious leafy tops.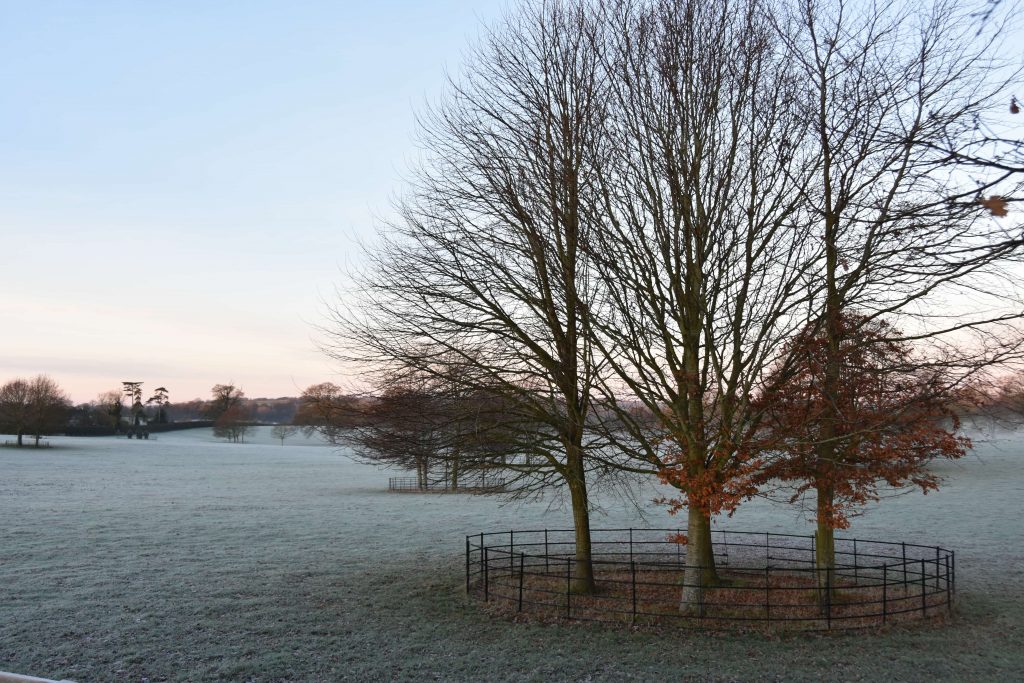 zesty sprout top salad
Serves 4, as a side
3–4 sprout top leaves, finely chopped
12 Brussels sprouts, finely chopped
4 tbsp finely chopped parsley
½ small fennel bulb, finely chopped
3 tbsp pumpkin seeds, toasted
1 tbsp sunflower seeds, toasted
1 blood orange, segmented (optional)

For the dressing
3 tbsp lemon juice
2 tbsp olive oil
generous pinch of salt
lots of freshly ground black pepper

Place the sprout tops, Brussels sprouts, parsley and fennel in a large bowl. Roughly chop the pumpkin and sunflower seeds and toss half with the ingredients in the bowl.

Whisk together all of the ingredients for the dressing and pour over the salad, tossing everything together again. Leave to sit for about 5 minutes to allow the sprout tops to soften a little before scattering over the remaining seeds and the blood orange segments. Serve straight away.