This year we shall be celebrating our 15th Christmas at the farm and when I look back I am immensely proud of not only how far we have come, but also how some things have not changed at all.
We still make everything we can by hand; we still grow most of the fresh, seasonal produce that goes into our farmshops, kitchens, bakery and cafés; and we continue to raise our animals with the greatest respect and care.
For me, Christmas is a time for gratitude. I am deeply thankful to all of those who have helped us on our journey and for our customers for their ongoing kindness and support.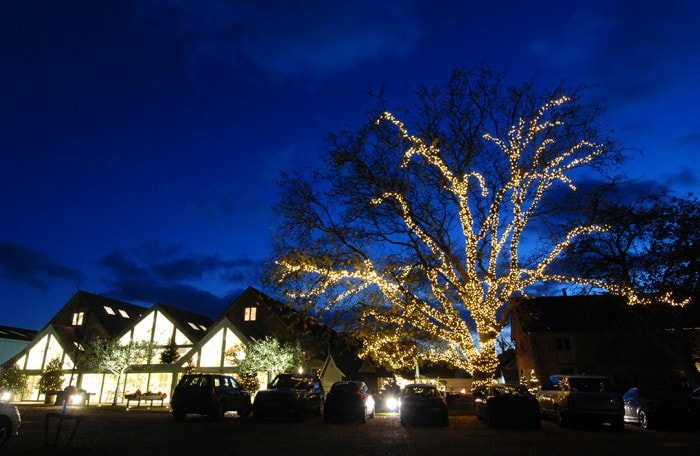 It feels like this has been a difficult year for so many people, with tragic events taking place across the globe, and as the year-end draws near I look back and am grateful for the simple things that we so often take for granted: a warm home, good health, loving friends and treasured family.
Of course, Christmas is also a time for great celebration and I am looking forward to coming together with loved ones, to give thanks and to enjoy the simple pleasures of good, organic food and drink.
I wish you a Merry Christmas and a joyful, peaceful New Year.