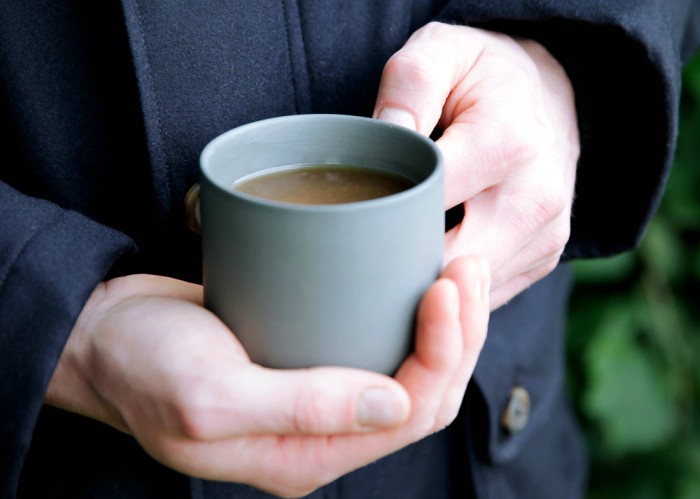 Bullshot is a close cousin of the much loved Bloody Mary, but this hot savoury drink is often overlooked.
Make with our organic slow-cooked beef bone broth for a lightly spiced reviving cup. Pack a flask for long walks or if you are feeling under the weather, make a batch without the vodka and sherry for a nourishing pick-me-up.
Serves 2
500ml beef bone broth
3 tbsp dry sherry
1 tbsp vodka
1 tbsp Worcester sauce
2-3 drops of Tabasco
squeeze of lemon
1 large tomato, blitzed (optional)
Bring the bone broth to a gentle boil. Add the sherry, vodka, Worcester sauce, Tabasco and lemon. Taste and season as required. You may be happy with the flavours at this stage, however, should you wish to add a little more body to the broth, pour into a high-speed blender and blitz with one large tomato. Return to the heat and bring back to the boil before serving or transferring to a flask.