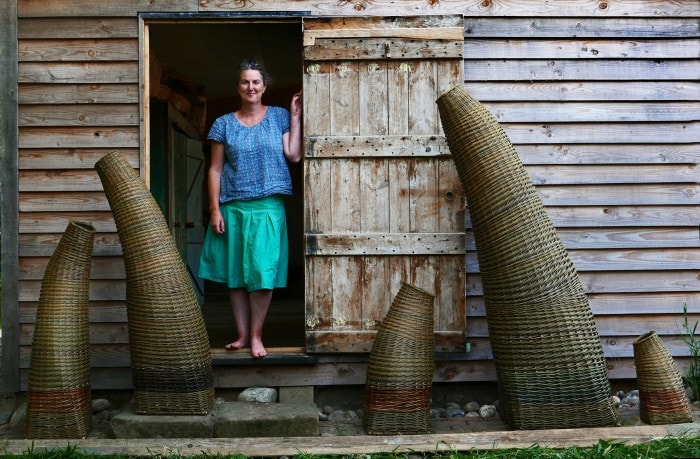 Traditional artisan craft is something that I have always loved – as much for the making process as for the beautiful finished articles.
Willow baskets hold a particular draw for me and I like to keep a small collection stacked by the back door, ready to take out on a walk with the dogs, to gather flowers from the garden and berries from the hedgerows.
This November I am looking forward to welcoming Anne Marie O'Sullivan to the farm for a very special willow-weaving workshop.
The three-day course will cover all of the fundamentals of basket making, from how to stake up the sides of a round based base and then fill with French or English randing, to the finishing touches of a strong, beautiful border and a sturdy handle.
The workshop runs from 27th-29th November, from 9:30am-4:30pm daily, and costs £350 per person, inclusive of all materials and refreshments. For further details and to book a place please click here or contact the Daylesford team on 01608 731 700 or email MICHOLE.JEYNES@DAYLESFORD.COM