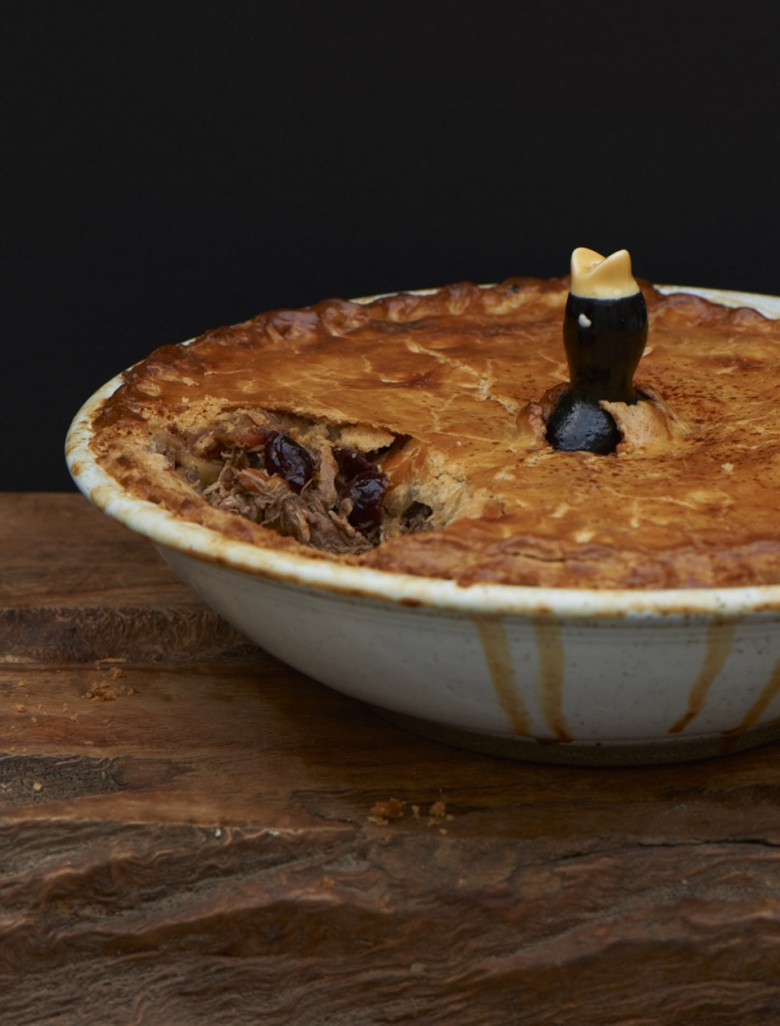 These are lovely rich autumnal/winter pies in which the tartness of the cranberries really lifts the flavour.
The pies can be made up to a few hours in advance of cooking – just keep them in the fridge until you're ready to bake and bring up to room temperature before cooking.
Ingredients
1 kg venison haunch or shoulder cut into bite-size pieces
375ml red wine
2 medium carrots, chopped
2 medium onions, sliced
1 bay leaf
2 juniper berries
1 sprig of fresh thyme
50g butter, plus a little extra if needed
2 tablespoons olive oil
25g sugar
40g plain flour
1 tablespoon tomato puree
500ml chicken stock
100g sun-dried cranberries
Sea salt and freshly ground pepper
2 sheets of ready-made puff pastry
1 egg, beaten
Method
Put the venison into a bowl with the red wine, carrots, onions, bay leaf, juniper berries and thyme and leave to marinate in the fridge for 24 hours.
When ready to make the pies, preheat the oven to 200c/gas 6.
Remove the venison from the marinade and pat dry with kitchen paper. Strain the liquid into a bowl and keep to one side. Discard the juniper berries and thyme sprig, but keep back the carrots and onions.
Heat the butter and oil in a casserole. Put in the venison and sauté until golden brown. Add the reserved sliced onions and carrots from the marinade, together with the sugar and soften the vegetables gently, adding a little more butter if needed.
Add the flour and tomato puree and cook for 1-2 minutes more, then add the marinade liquid a little at a time, stirring continuously to prevent lumps from forming.
Return the browned meat to the pan, together with the stock, bring to the boil then turn down the heat and simmer for about 2 hours, covered, until the venison is cooked and tender, and the sauce has thickened.
Stir in the cranberries, taste and season as necessary, then divide between six individual pie dishes. Cut out 3 lids from each sheet of pastry – they should be big enough to over hang the dishes by at least 1cm. Drape over the top and brush with the beaten egg.
Put the dishes on a baking tray in the preheated oven for 30 minutes, or until the pastry is risen and golden brown.