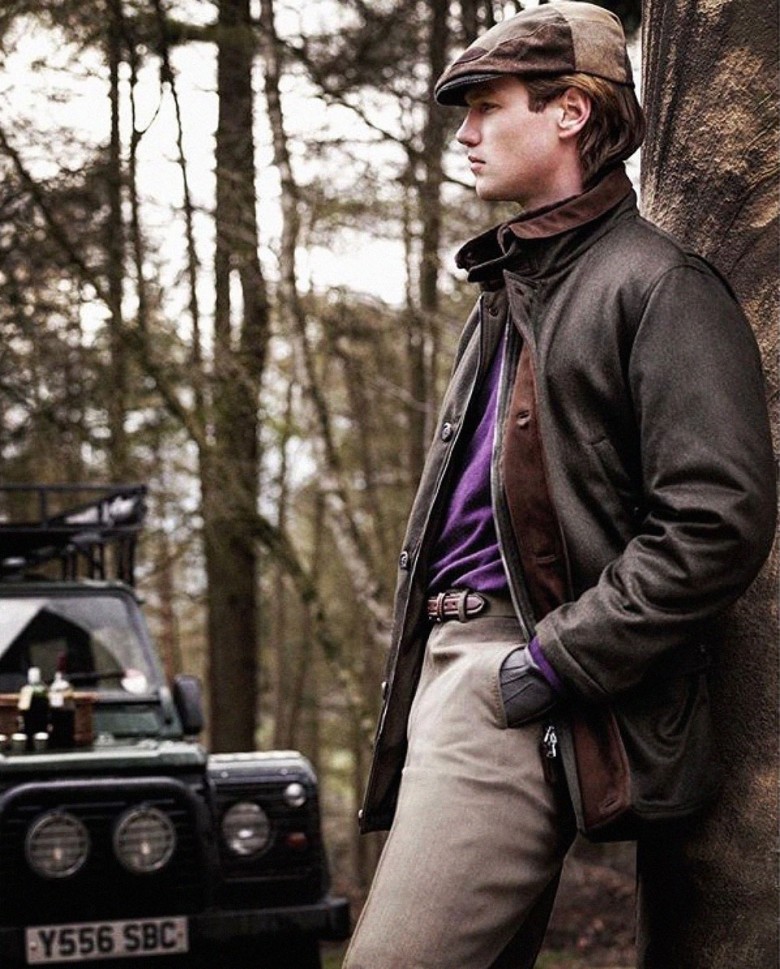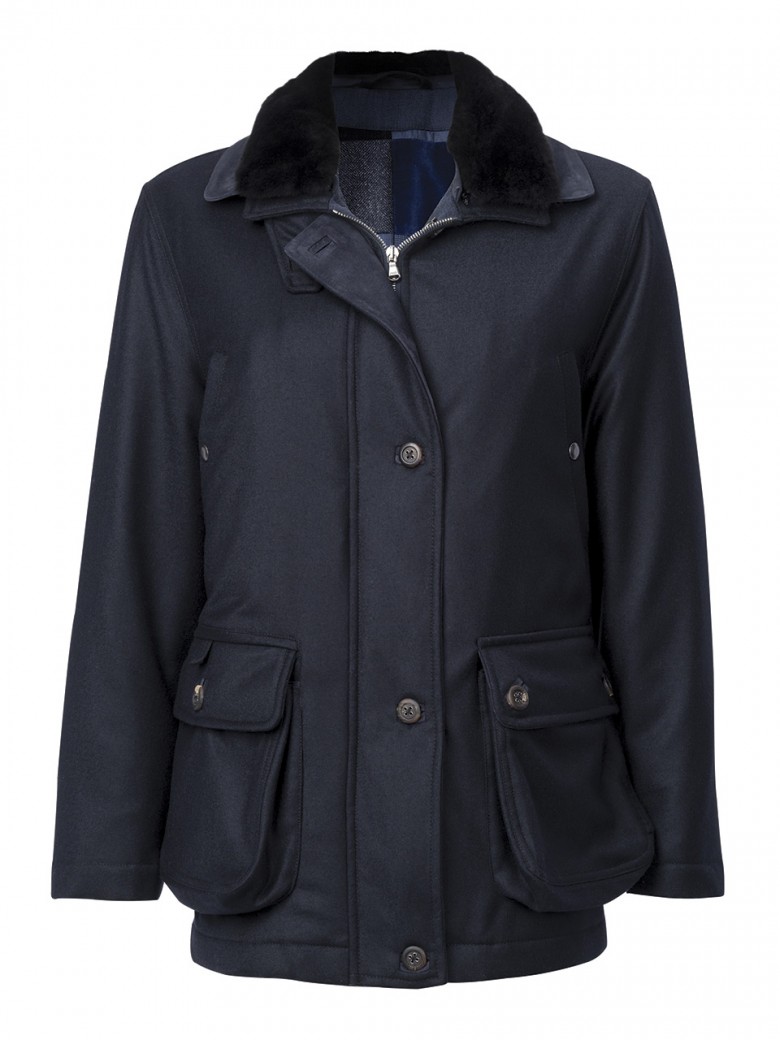 The Trapper jacket has been a staple piece in Bamford's collection since the very beginning and is something that my family and friends return to every autumn to keep them warm and protected from the elements in the countryside.
This year we are launching a new urban take on the Trapper jacket, which incorporates all the functional hallmarks of the traditional jacket along with a stylish new black design.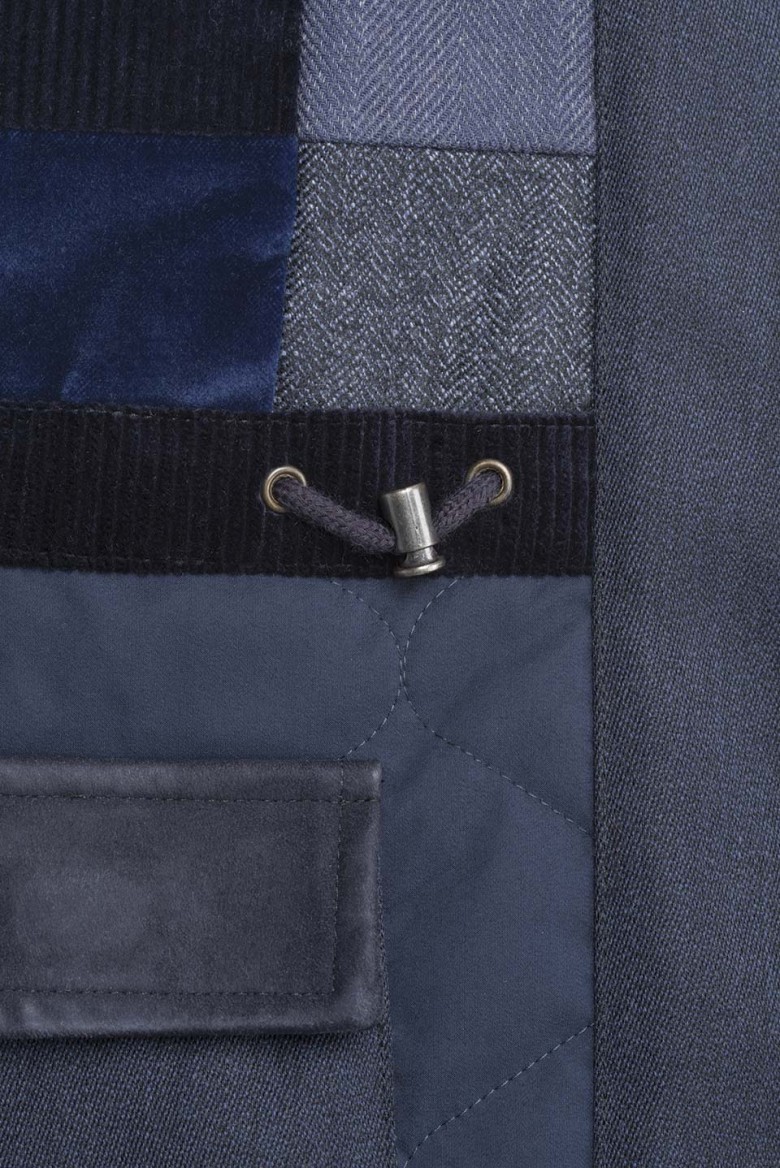 The Wootton jacket has been hand crafted from a high quality storm-proof cashmere wool blend and with a technical honeycomb patterned lining, it is fully water resistant. The functional details that have been so carefully designed for country life adapt brilliantly to an urban environment.
We work with a small workshop to add the hallmarks of hidden pockets, secure fastening and our handmade bespoke patchwork lining. Touches of corduroy, tweed, horn and suede feature throughout.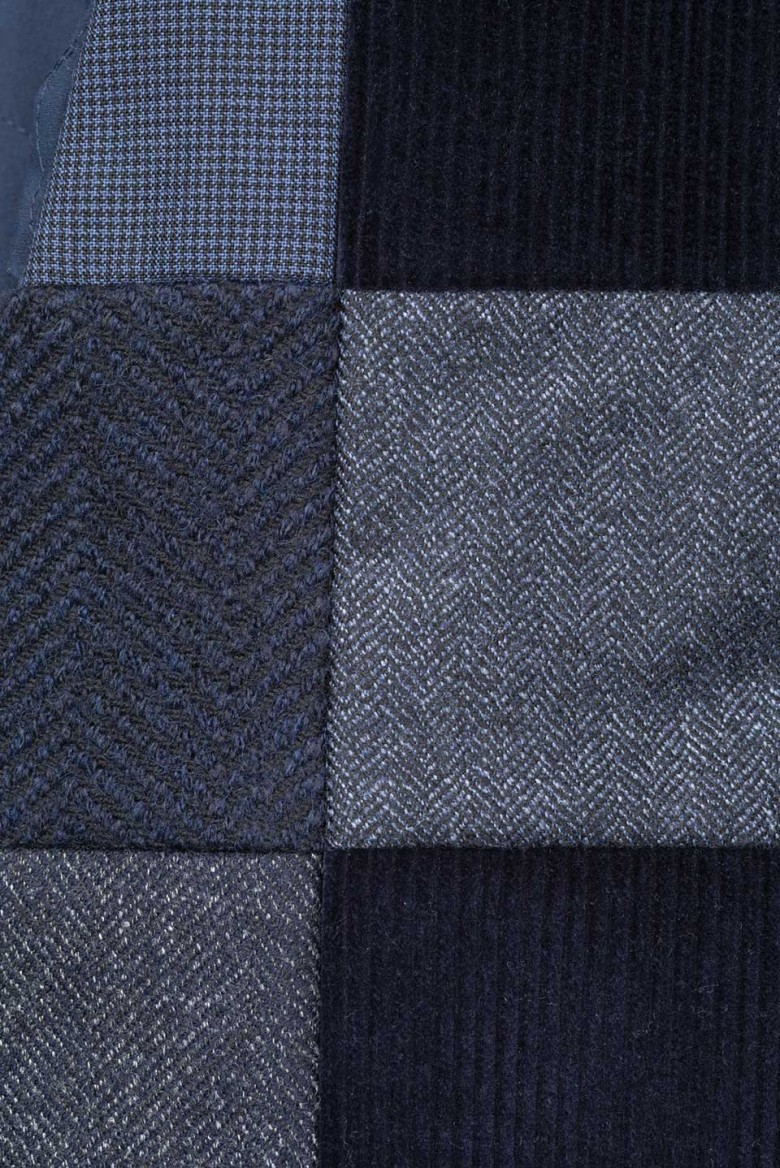 It is practical, durable and warm and performs just as well for a weekend in the country as striding through Mayfair in mid winter – I shall be wearing it all winter.
The Wootton jacket is available for both men and women, in store and online at www.bamford.co.uk