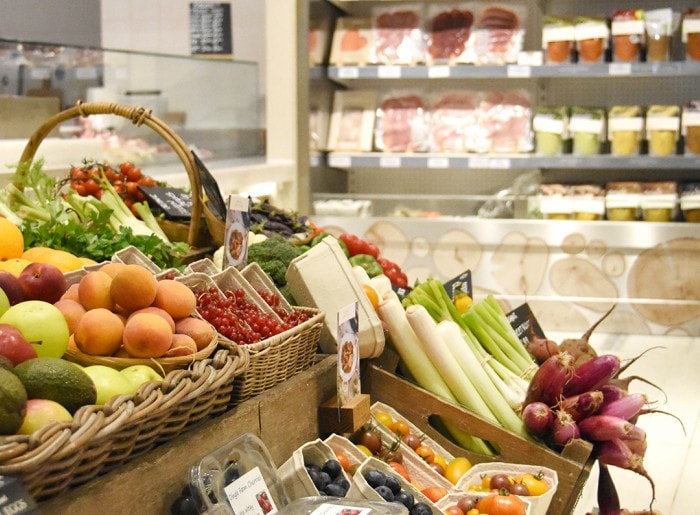 Minimalising waste has always been a core value at Daylesford – it is why almost all of our packaging is natural and recycled, and why I can proudly say that we have never used a plastic carrier bag in any of our stores. However, it is people that are at the heart of our business, and supporting those in need has always been an equal concern.
Earlier this year we were able to unite these two areas by forming a partnership with The Felix Project – an inspirational, London based charity devoted to reducing food waste and food poverty.
Every evening our London farm shops gather surplus food that have not sold – but is perfectly good to eat – and this is collected by The Felix Project and distributed to a range of charities across London who provide meals, snacks or food parcels for their clients – an effective system that is ultimately better for those in need.
We donate fresh bread, pastries, fruit and vegetables on a daily basis, as well as the occasional glut of fresh produce, such as dozens of eggs at Easter and tubs of honey when we had more than we could sell.
In June we took this partnership further and asked our customers to donate £1 to The Felix Project with every purchase of our organic chicken and vegetable broth and our rare breeds organic beef burger. Thanks to the generosity of our customers we managed to raise over £1800 – funds that will enable The Felix Project to buy an additional delivery van, making a vital difference to those in need it in London communities. It is such a fantastic result and I am incredibly proud and grateful to everyone involved.
For more details on The Felix Project please visit www.thefelixproject.org