I am so happy to share with you the launch of our new floristry workshop at the farm.
Built next door to our new Garden shop, the workshop celebrates the art of floristry and will be home to a huge variety of floristry workshops throughout the year.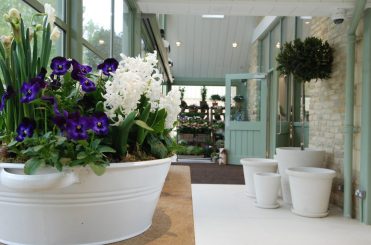 With a focus on foraged displays, plant-ups, bouquets, jar arrangements, wreath making and wedding floristry, each workshop will encourage our guests to work with natural English blooms and branches using sustainably sourced, environmentally friendly vases, vessels and baskets.
Each course will involve a trip to our new Daylesford Cutting Garden where a meadow of seasonal blooms can be picked and gathered to take back to our workshop to work into arrangements of every kind.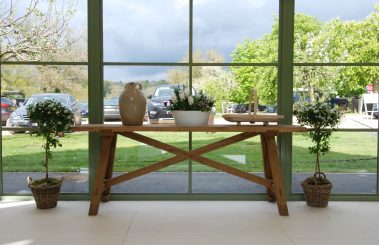 For full details on all of our workshops please click here https://daylesford.com/garden/