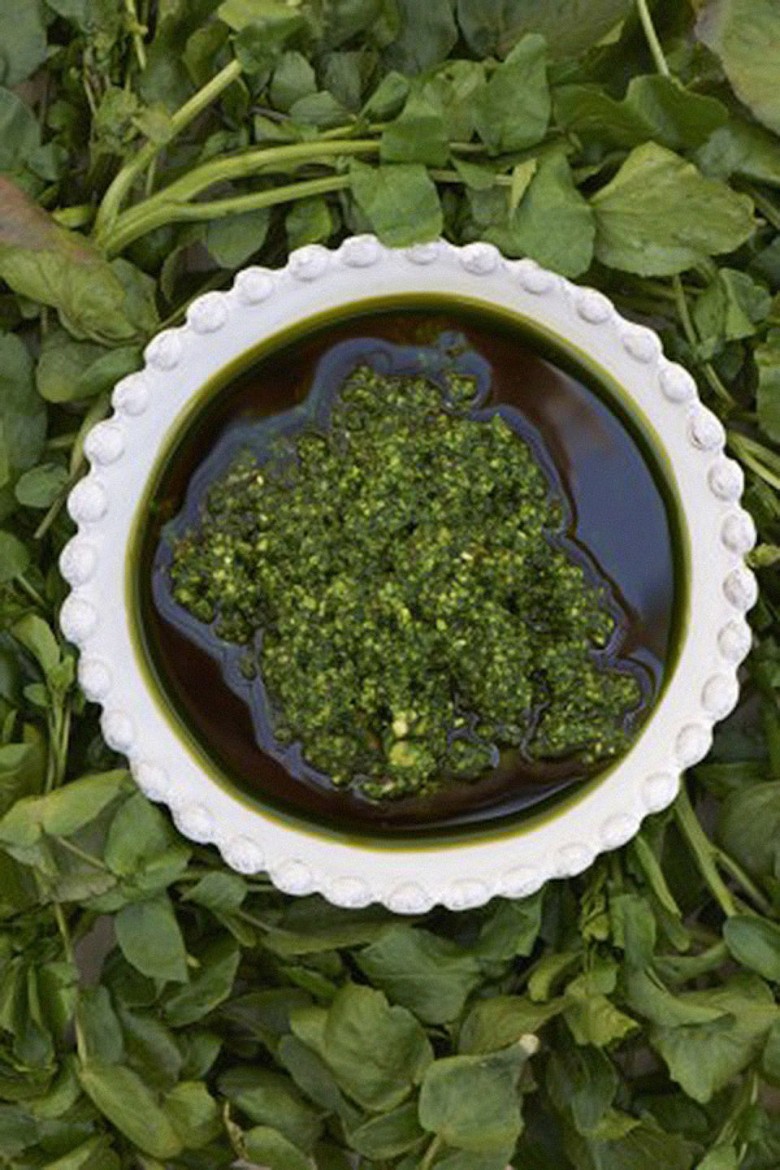 This simple pesto is great spooned into a bowl of soup or with grilled fish or meat for an extra dose of nourishment.
Ingredients
130g sliced leafy greens – watercress, cavolo nero and wild garlic all work well
3 tablespoons pumpkin seeds, lightly toasted in a dry pan
25g Parmesan cheese, grated
1 clove of garlic, thinly sliced
130ml olive oil
sea salt and freshly ground black pepper
In a bowl mix half the greens with the garlic clove and olive oil and leave to stand for 10 minutes, then transfer to a blender and whiz to a smooth paste. Add the remaining greens, the pumpkin seeds and Parmesan and pulse for a few seconds until you have a coarse pesto. Taste and season as necessary. Put into the fridge to chill (for up to a week) if not using straight away.