On Saturday 20th May we threw open the gates to our Cotswolds farm for our annual Summer Festival. And whilst the weather was a little wet, our spirits were not dampened, as we all came together to celebrate farm life and the Great British Summer.
This year's festival was all about bees and we welcomed a number of experts to the farm, from beekeepers to craftsmen, gardeners and farmers, all of whom share our passion for protecting these vital pollinators.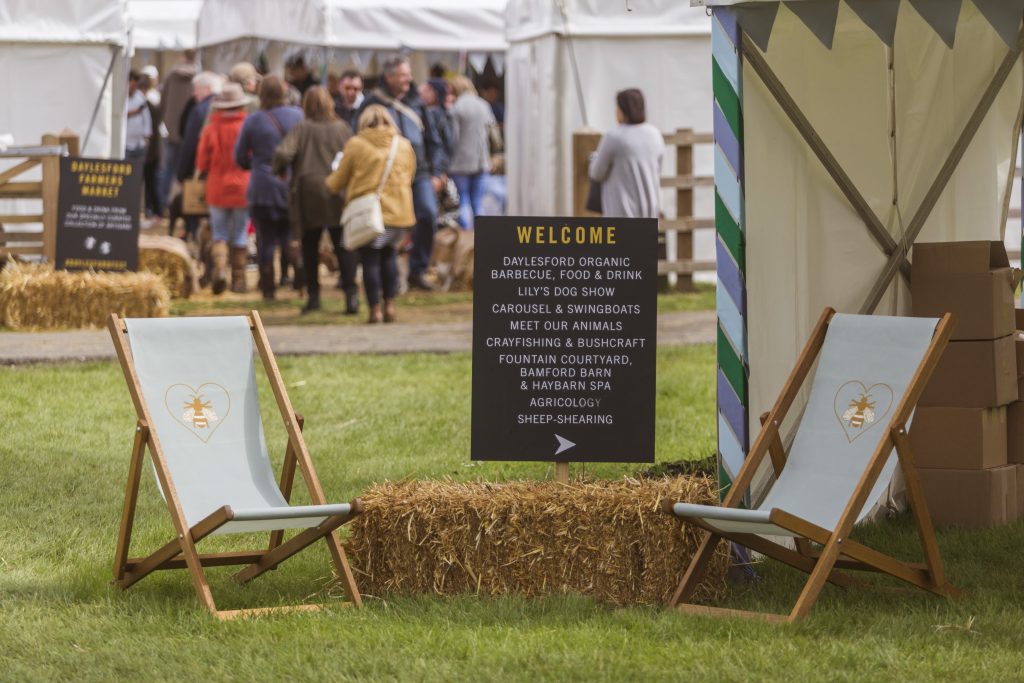 Elsewhere on the farm there were sheepdog demonstrations, falconry displays, bushcraft and crayfishing workshops and of course our sheep, lambs, cows, bulls and other heritage breed farm animals were eager to meet our guests.
Preserving the art of traditional craftsmanship and work of the hand is something we are passionate about at Daylesford and this year we were joined by a number of artisans, carpenters and weavers, all eager to share their skills with the crowds.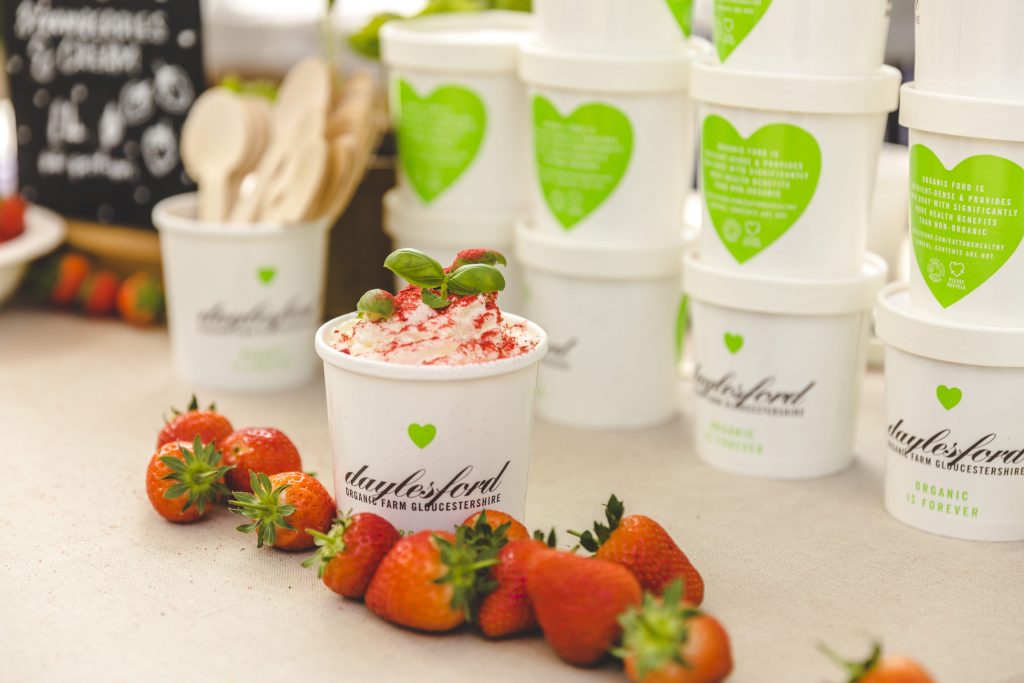 Food is always at the heart of the Summer Festival and our artisan producers were on hand to share their produce, from fresh bread straight from the ovens to our award-winning cheeses from the maturing room in our Creamery.
Our Cookery School was busy hosting demonstrations throughout the day, including guest appearances from inspirational chefs such as Rose Prince, Lizzie Loves Healthy, Josephine O'Hare and Masterchef finalist Giovanna Ryan. And for the first year we held our own cake decorating competition, with the theme of bees embraced by young and old alike.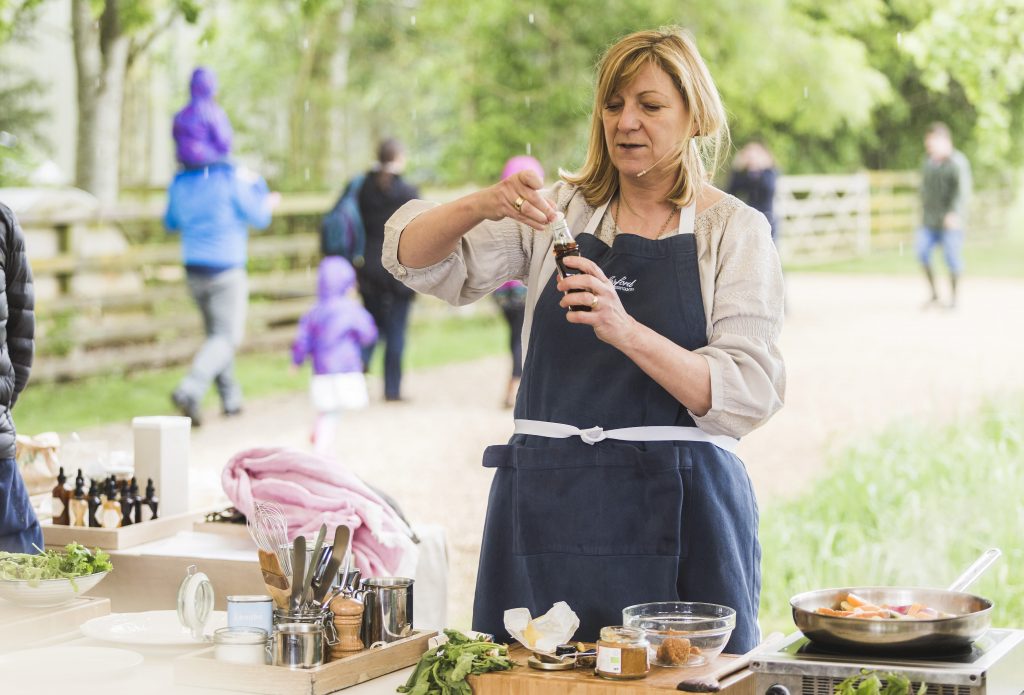 It is always a joy to welcome so many people to the farm and I was incredibly proud of our team, who all worked hard to make this year's Summer Festival another great success. Our sights are now set on the Harvest Festival, which will take place at the farm on Saturday 23rd September. I do hope you can join us there.
In the meantime, please enjoy this short Summer Festival film, which perfectly captures the spirit of the day.