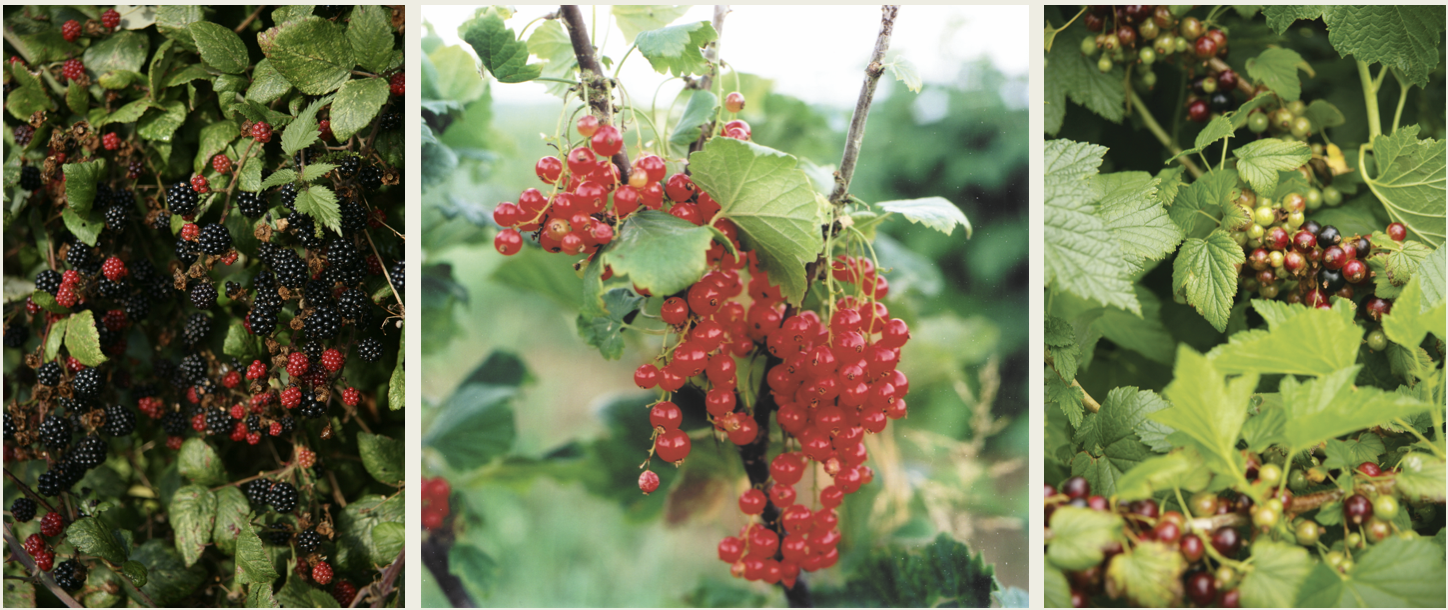 I absolutely adore jellies and they are particularly wonderful in the summer. They really celebrate the best of the season's ingredients and allow the purity and intensity of a flavour to shine. If I've got guests coming over I'll often use it as an excuse to make a jelly.
This jelly is taken for my new book Nurture and is one for the grown-ups. Made with our Léoube estate's organic Provençal rosé wine and a mixture of some the season's berries, it's has a light and delicate flavour yet is about as sophisticated and celebratory as jelly can be. You could change the berries according to your preference or what you have in your garden.
I usually serve jelly with a few options; something that pleases everyone, such as cream or ice cream, but I also like to serve it with something that enhances the main flavour – a mango sorbet or granita with a mango jelly, or a berry ice cream with a berry jelly.
If you're entertaining this summer, why not give the jelly a go. And for more seasonal recipes like this one, you can purchase Nurture here: https://daylesford.com/product-category/nurture/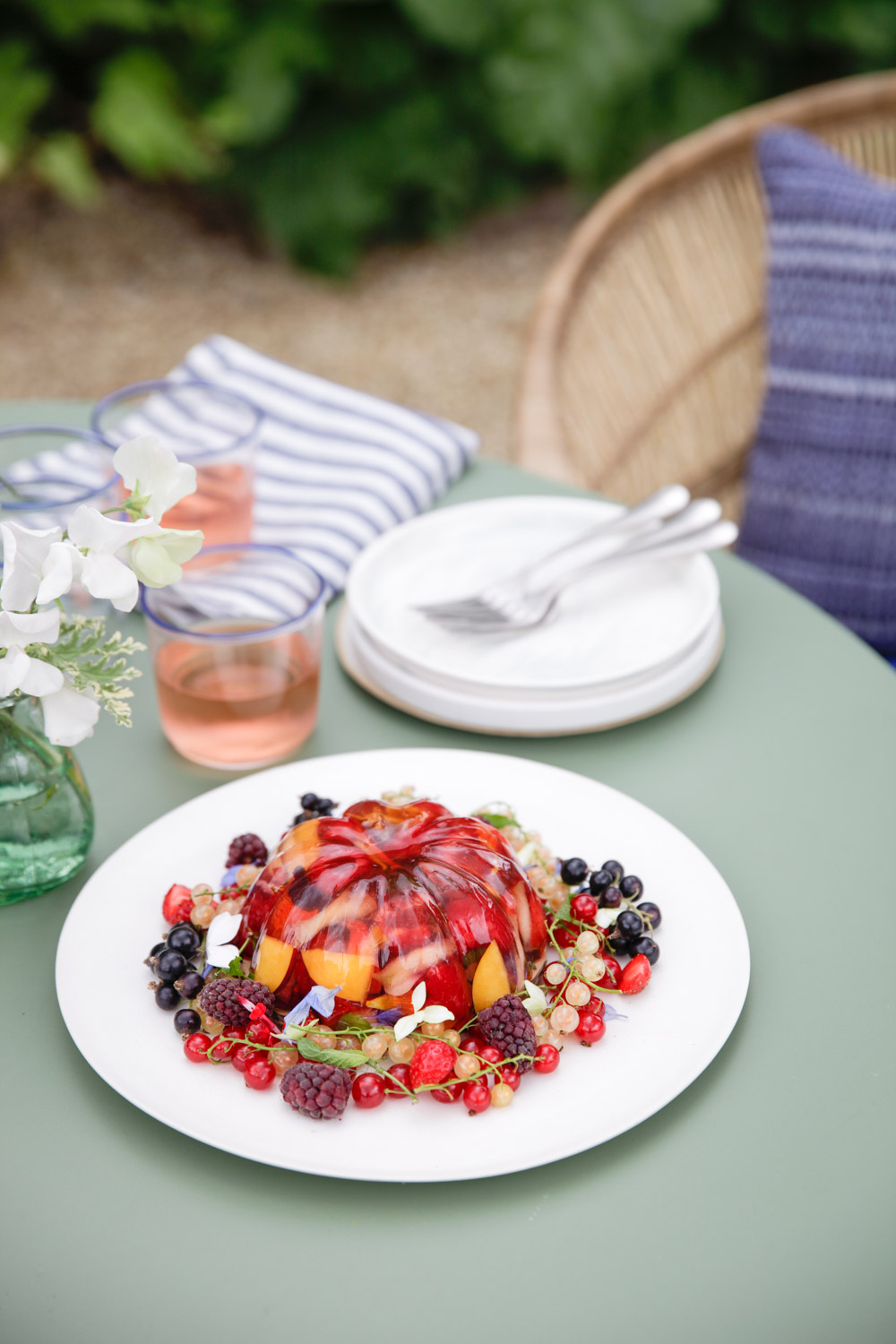 Serves 8
1 litre Rosé de Léoube, or other dry rosé wine
275g caster sugar
3 sprigs of mint, plus extra to decorate
2 star anise
4 slices of lemon
10 gelatine leaves
200g raspberries
200g loganberries
200g tayberries
Line a 1-litre loaf tin, or similar sized mould, with cling film with some overlapping the sides – this will help when turning the set jelly out.
In a small pan, gently heat the wine with the sugar, mint sprigs, star anise and lemon slices. Stir to dissolve the sugar and allow to infuse for a couple of minutes.
Meanwhile soak the gelatine leaves in a small bowl of cold water. Strain the wine through a sieve and add the softened gelatine leaves to the wine, squeezing out any excess water first. Stir to dissolve.
Pour a centimetre of jelly into the lined mould and place in the fridge to set. Once set, add the berries in layers and then pour over the remaining wine mixture. Carefully return to the fridge and leave to set for at least 4–6 hours.
To serve, unmould the jelly on to a serving dish and decorate with mint sprigs.