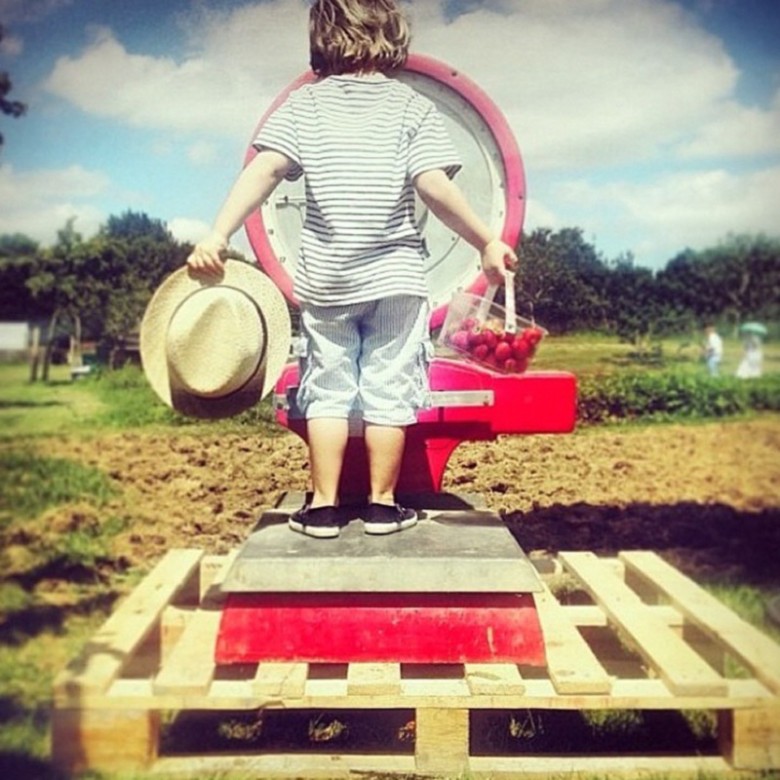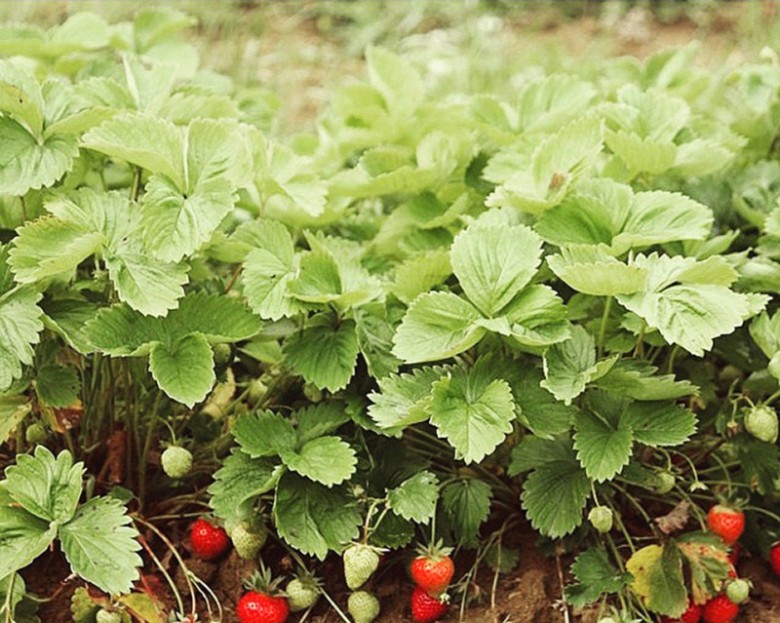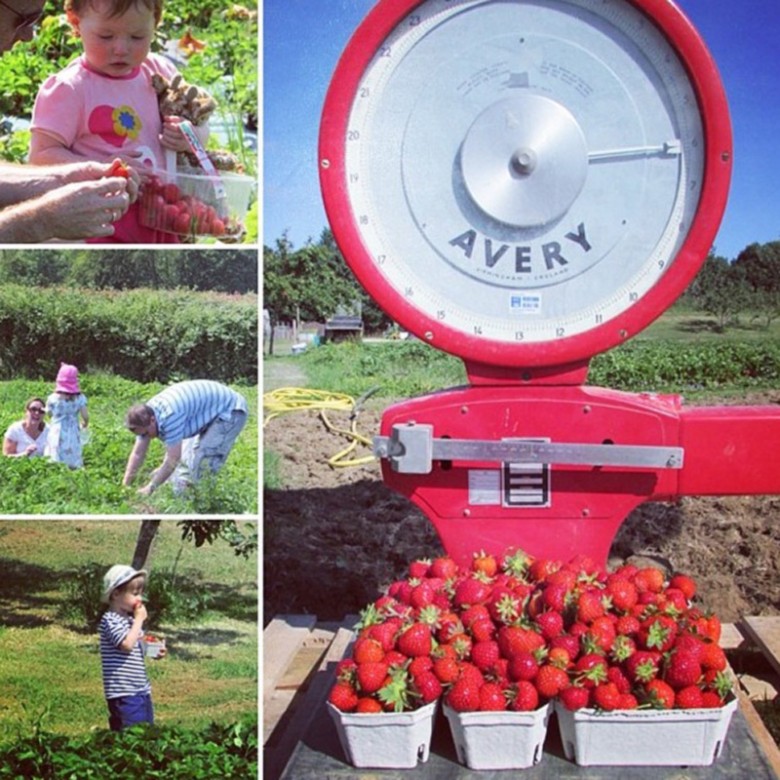 It's around this time of year that my mind turns to strawberries and I start thinking about summer recipes – from strawberry jams, jellies, souffles and tarts to a simple bowl of strawberries, served with just a drizzle of cream.
One of my favourite things to do is to pick up a basket and go strawberry picking with my grandchildren, who love exploring the market garden.  It's a great way for them to understand where their food comes from and for us all to try out the different types of fruit together.
We grow six varieties of strawberries on the farm: Christine, Honeoye, Alice, Pegasus, Fenella and Symphony. All of these are available to buy from the farmshops during the summer months, but I think the best way to celebrate this delicious fruit is by coming to one of our Strawberry Festival days, which we are hosting on three Saturdays this year: 27th June, 4th and 11th July, from 10am.
It's a fun day out for all of the family and also a great way to stock up on produce for jams, like our strawberry & vanilla conserve, which is delicious spooned on to scones or as a topping for porridge.
For further details on our Strawberry Festival days please visit www.daylesford.com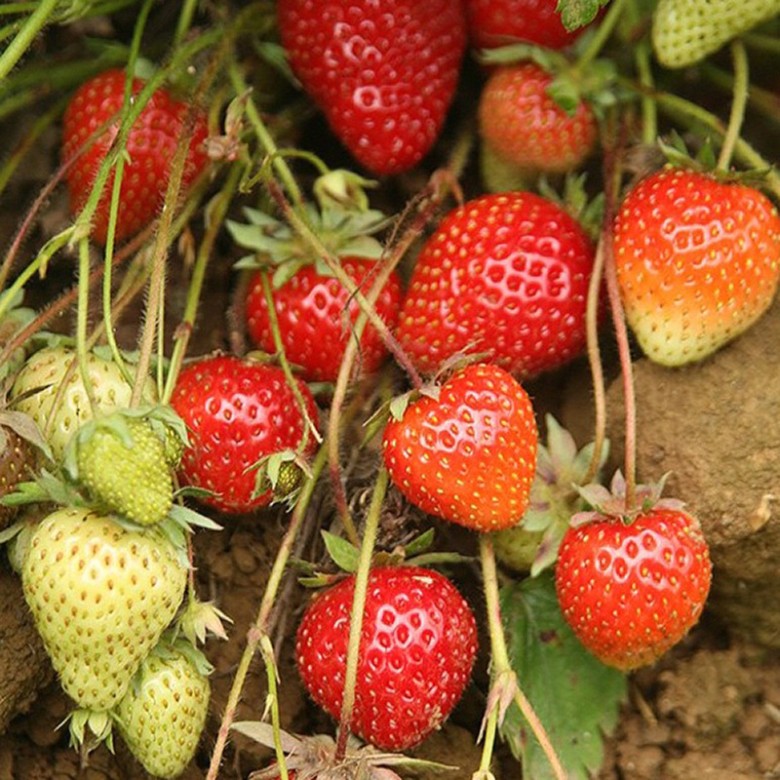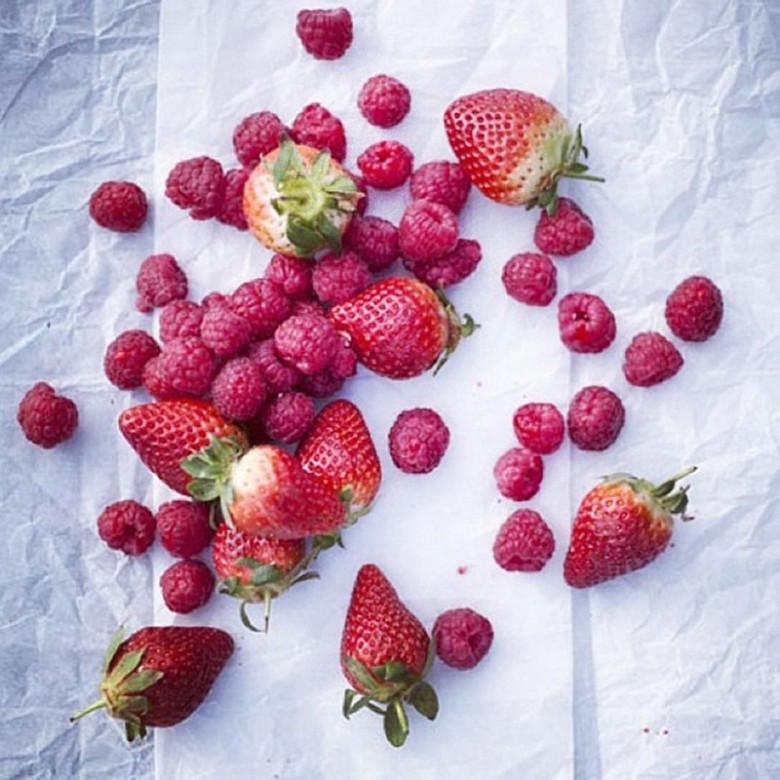 Strawberry & Vanilla Conserve
The butter helps to stop the quite loose and syrupy watery mix from boiling over at the beginning of cooking.
Ingredients (makes about 2.5kg)
1.8 kg strawberries, washed well, hulled and stalks removed
1.4 kg granulated sugar
Juice of 1/2 lemon
1 small knob of butter
2 vanilla pods, split, each pod cut so that you have 1 piece per jar
Method
Forty-eight hours before you want to make the conserve, put 500g of the strawberries into a bowl and mix with the sugar. Leave to macerate in the fridge.
When ready to make the conserve, put a saucer into the fridge and get it really cold, ready to test the setting point.
Put the rest of the strawberries into a large heavy based pan with the lemon juice and 300ml water and cook gently for a couple of minutes.
Add the sugared berries and the butter, and bring to a rapid boil, skimming off any scum with a slotted spoon. Continue to boil it (it is important to cook quickly to maintain the colour and stop the berries from breaking up), stirring regularly to avoid catching and burning. After about 5 minutes put in the vanilla pods, scraping in the seeds too. Then, after another 5-6 minutes, test to see if the conserve has reached setting point.
Take the pan off the heat, and the cold saucer from the fridge. Spoon out a tablespoon of conserve on to it, wait a minute, then push your finger through the middle of it. If it leaves a line that stays clean (i.e the conserve doesn't run back into it) and the conserve wrinkles slightly, it has reached setting point. If not, continue to boil, and keep testing.
Have ready your hot, sterilised jars. Take the pan from the heat and leave the conserve to stand for 5 minutes before filling, making sure a piece of vanilla pod goes into each jar, and closing the jars, then seal in a pan of boiling water.