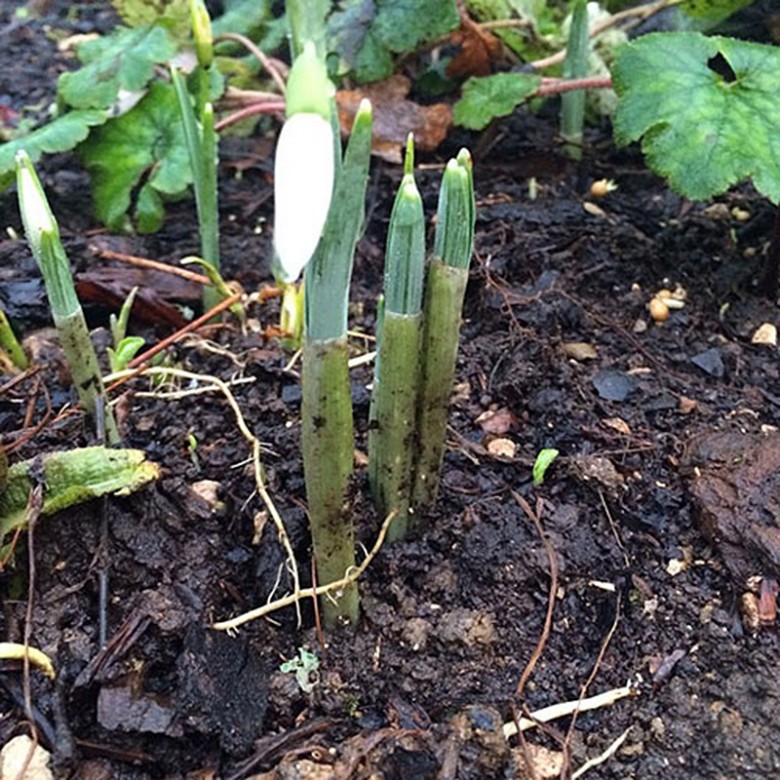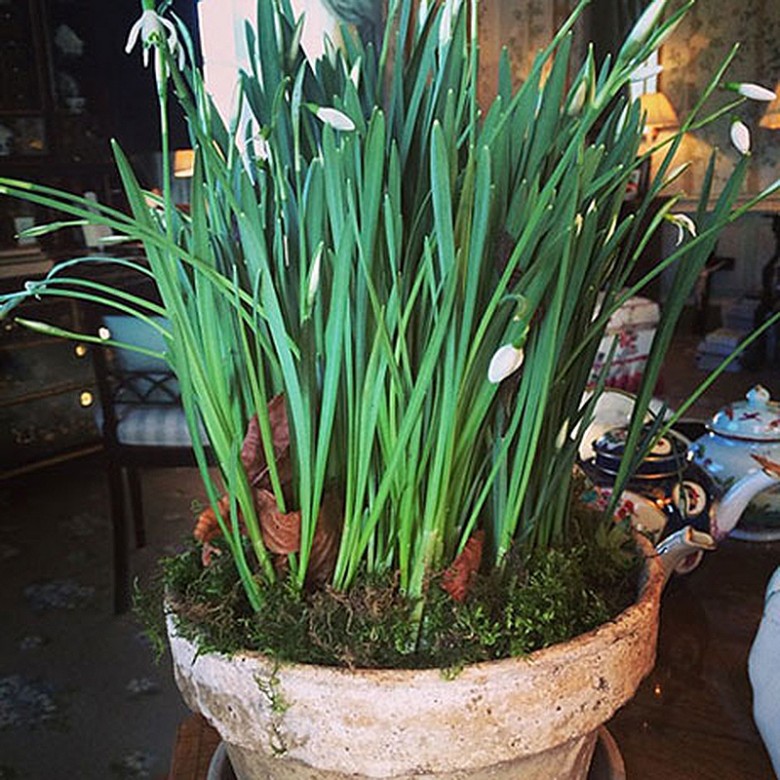 Snowdrops (Galanthus)
The scientific names means milk flower and it became fashionable in the mid 19th century. There are 20 different species and up to 2,000 cultivated varieties.
Snowdrops bloom in the dark months of January and February, lighting up the dark winter ground blankets of white. They are some of the first plants to bloom after winter,
and among first signs of spring. With their eagerness to bloom it is not surprising they are loved by the honey bee.
The National trust has some excellent places to visit to see Snowdrops in bloom during January to March. Click on the name to find out more:
Chastleton House, Oxfordshire. (Just 3 Miles from Daylesford Farm) This unchanged Jacobean country house has remained unchanged for 400 years, offers snowdrop walks throughout its grounds.
Stourhead in Wiltshire, with its famous landscaped gardens and lakeside walks.
Anglesy Abby, Gardens and Lode Mill. Snowdrop festival runs until Sunday the 9th of March, with over 200 varieties of snowdrops to be seen.
Newark Park, Gloucestershire. A heaven for the Gloucestershire Galanthus, with snowdrop carpets interwoven with Aconites and Cyclamen.
Dunham Massy. With clusters of over 100,000 double and single snowdrops can be seen.
The Argory in Northern Ireland. Scenic snowdrop walks through the estate.
Fountains Abbey and Studly Royal, Yorkshire. World heritage site, set in 323 hectares of idilic countryside, offers white carpets of snowdrops.
Rode Hall and Gardens, Cheshire. Snowdrop walks featuring over 50 different varieties along a mile long woodland walk.
Planting tips
Snowdrops do well planted under trees, shrubs or along the front of borders where the existing plants can provide ground cover whilst the snowdrops are dormant.
Best planted in the spring just after they have finished flowering but before the leaves die down, plant in the green. Well drained spots in light shade suit the plant best.