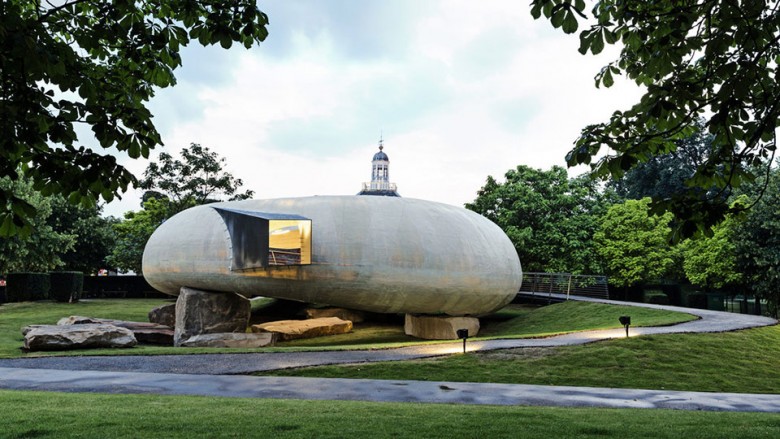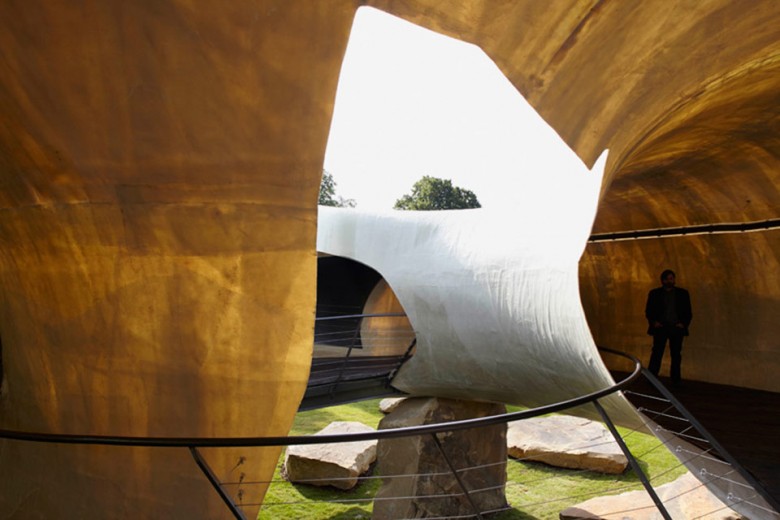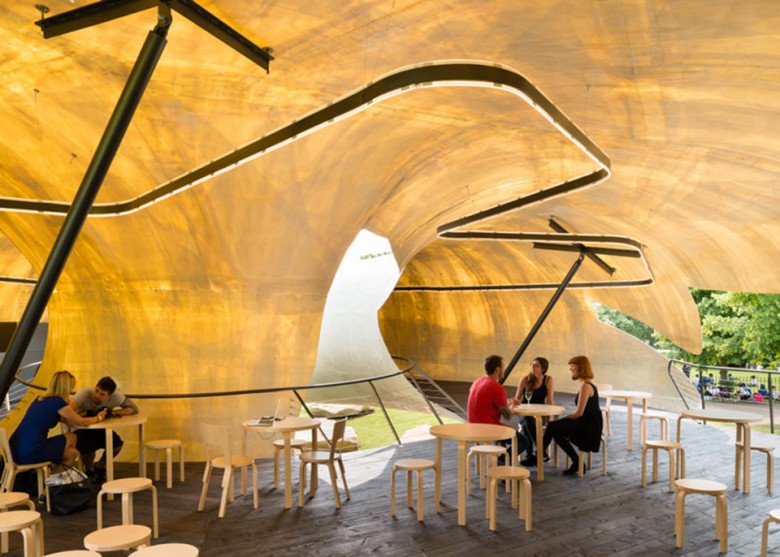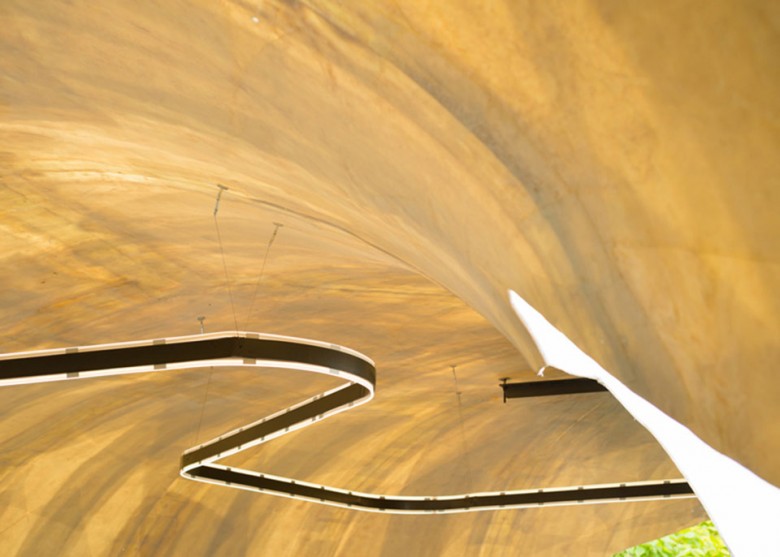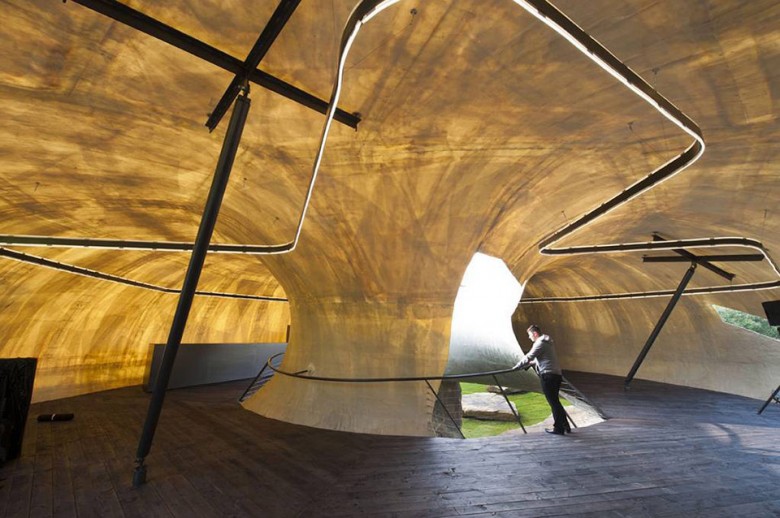 Kensington Gardens has once again been transformed by the opening of the Serpentine Gallery's latest summer pavilion.
Designed by Chilean architect Smiljan Radić, the pavilion resembles a semi translucent shell resting on large quarry stones.
The space has been designed as a flexible, multi-purpose social space, with a café sited inside.
Smiljan Radić is the fourteenth architect to accept the Serpentine's invitation to design a temporary pavilion.  He is known for his experimental and versatile designs that work across a huge range of different social conditions and environments.